Writer Of The Week: Gail Crane
---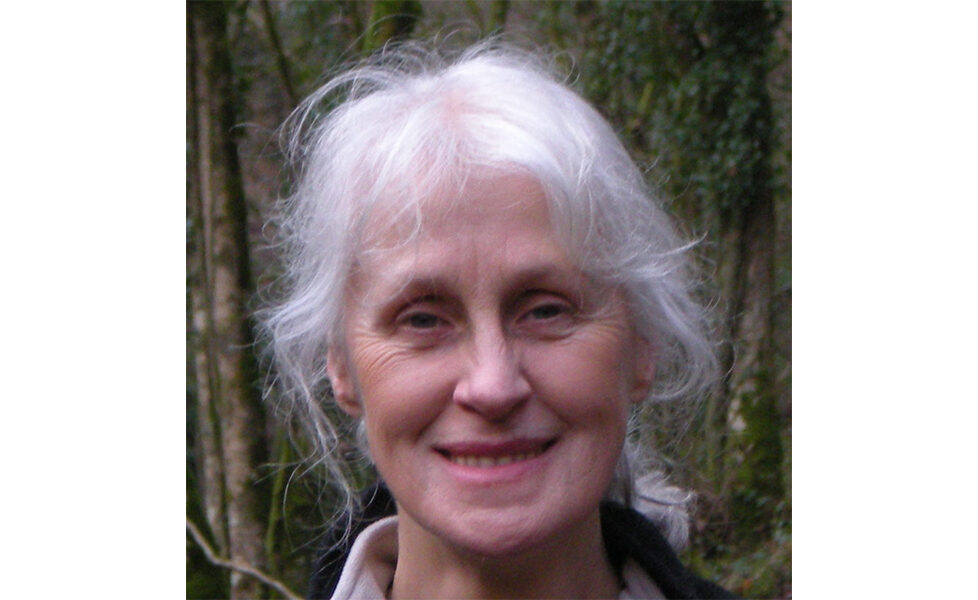 Photograph courtesy of Gail Crane.
Writer Of The Week Gail Crane's gripping pocket novel, "Master Of Hanging Cross", is in the shops now.
We sat down to ask her all about it.
Tell us about your pocket novel "Master Of Hanging Cross".
Leaving behind a broken relationship, Kate comes to Hanging Cross on Exmoor to begin a new job as personal assistant to author Vanessa Cade, whose nephew, Ethan, owns the estate.
Kate immediately senses Ethan resents her presence, a feeling soon confirmed by an overheard conversation. When circumstances force them to work together, Kate has to choose between leaving a place she has come to love and finding a way to deal with Ethan's increasingly hostile and changeable moods.
How long have you been writing fiction?
My first foray into fiction, at the age of fourteen, was an appallingly bad western inspired by a teenage crush on characters in "Wagon Train", "Laramie" and "Rawhide", which has rightly vanished into oblivion.
Later I wrote children's stories for publications (long defunct). These included the PDSA's "Busy Bees News", a comic called "Dusty Bear", and an Orbis part-work called "World of Pets".
I also contributed instalments of "Penny and Pepper", "Vicky the Vet" and other characters for DC Thomson's "Twinkle".
After several unsuccessful attempts at writing for adults, in 2005 my first short story was accepted by "The People's Friend", thanks to the encouragement and help I received from wonderful editor, Hilary Lyall.
And now, with the support of a group of lovely pocket novelists, I have finally completed my first novella, "Flynn's Folly".
What gave you the inspiration for the story behind "Master Of Hanging Cross"?
If you turn off the South West coast path between Minehead and Porlock, on to a path that runs steeply downhill towards the sea, you reach a ruined chapel, long deserted, almost hidden in scrub and trees.
We came across it one day, and I was struck by its isolation and sense of mystery.
I wondered how it came to be there, so far from anywhere. I imagined it as a hiding place for smugglers landing contraband, or perhaps as a trysting place for secret lovers. And so the seeds of Ethan's story were sown.
What authors do you admire?
I love historical fiction and I admire anyone who can write 100,000+ word books, and do all the necessary research, and then write several more.
Where do they find the time and energy?
There are many authors I admire but three of my favourites are Hilary Mantel, C J Sansom and Phillippa Gregory.
Are you a disciplined writer?
I'm afraid not. I'd love to be one of those people who have a fixed time when they write and don't allow anything to sway them from achieving their target number of words. I do try, but life has a way of taking over.
I find working to a deadline helps. The first draft of "Flynn's Folly" was written in the 30 Days of a NanoWriMo.
What advice would you give aspiring authors?
Write what you enjoy then edit, edit, and edit some more. And never give up.
---
For more from our Writer Of The Week series, click the tag below.