Writer Of The Week: David Balmer
---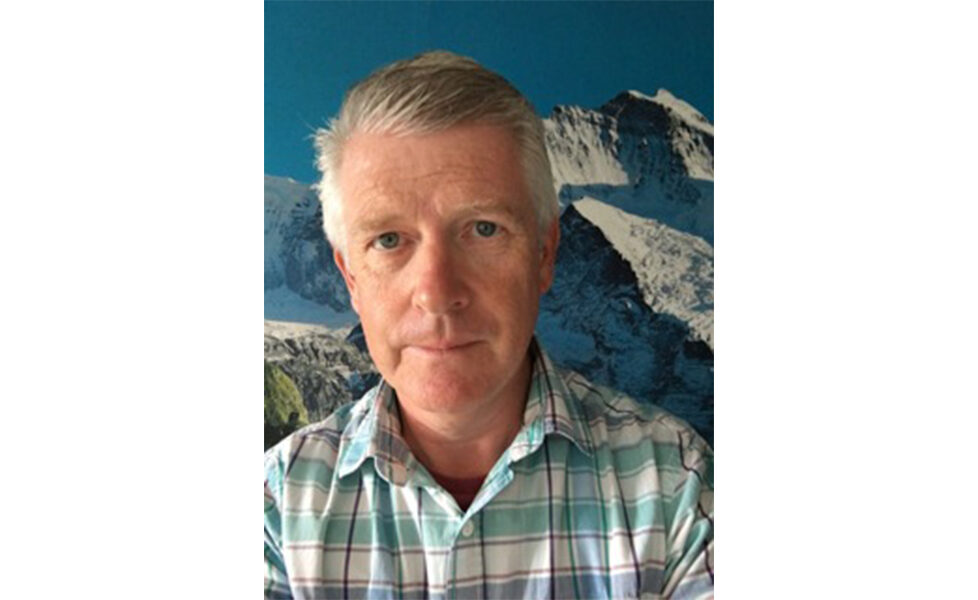 Photograph courtesy of David Balmer.
This week we speak to "Friend" Writer Of The Week, David Balmer.
David's debut story, "Down Memory Lane", is in this week's issue.
Tell us where the inspiration for your story "Down Memory Lane" came from?
The café and the leafy lane in the story are based on a real places near the Ribble Valley in Lancashire.
The café was very popular amongst locals and the food was delicious, especially the wimberry pie. I remember going there as a child and took my wife for high-tea when we were first married thirty years ago.
What made you decide to try your hand at writing fiction?
I've worked as a musician all my life, so writing is another way of doing something creative.
I enjoy entertaining people on the piano, and I hope readers will enjoy my stories. Anyone trying their hand at writing should be aware that it can become very addictive!
What comes first, the storyline or the characters?
Probably the characters, but the initial ideas come from memories, experiences, or something I might have heard on the TV or radio.
I write in a kind of stream consciousness way, so the characters lead me through the story rather than having a plot fixed in my mind.
It's a bit like playing jazz. Improvised in a structured way.
Who are some of your favourite authors?
As a teenager I liked Frederick Forsyth and Ian Fleming, and "Star Trek" novelisations.
Recently I've been reading novels by Japanese author Huraki Murakami.
Novels translated from foreign authors often take you into completely different cultures which makes them very interesting and enlightening.
What are your long term writing plans?
Needless to say, I would like to write many more stories for "The People's Friend".
I've also written a novel which I would love to get published one day.
One thing I can honestly say is that I'll probably keep writing forever. I never tire of it and all sorts of ideas for stories are always popping into my mind.
Do you have any advice for writers trying for success with the "Friend"?
The best and often repeated advice is to read lots of "Friend" stories before having a go at one yourself.
I also asked readers of the "Friend" what kind of stories they liked.
It's also worth engaging in the various online weekly activities and writing advice that the Friend puts out. Most important of all is never give up writing and submitting.
Even if you receive several rejections, keep at it and hopefully you'll get there in the end. The fiction team are fab, and they're always looking for a good tale!
---
For more from our Writer Of The Week series, click the tag below.
David is a big fan of "Reading Between The Lines", our story podcast, and even recorded his own version of our wonderful theme tune. Click here to give it a listen.