Fiction Ed's Blog: Mandy Dixon's Historical Artwork
---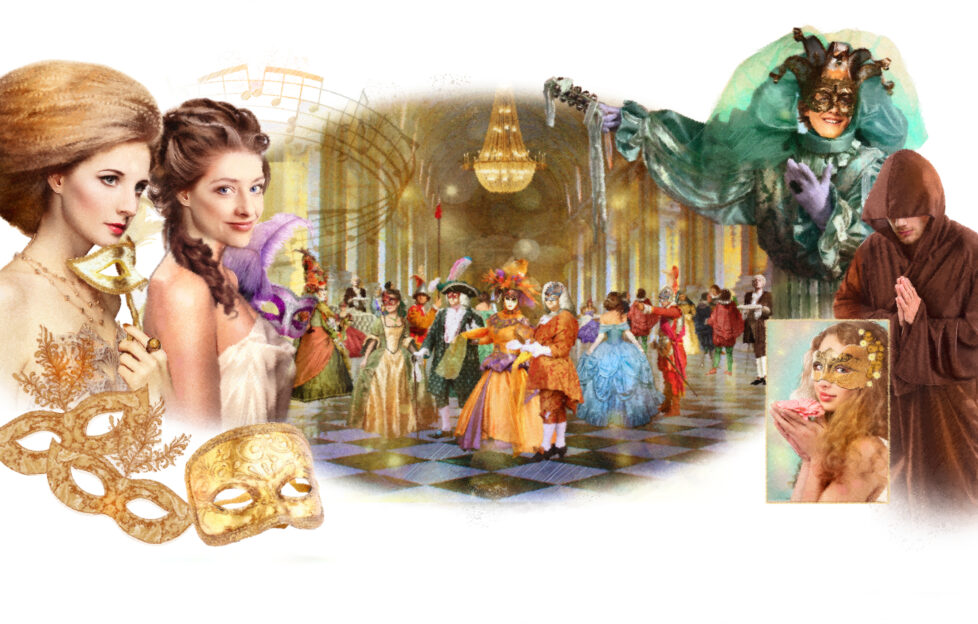 From 'Friend' serial, 'The Glens Of Stone'. Artwork: Mandy Dixon.
In the second of three blogs on historical artwork in the "Friend", Lucy talks to illustrator, Mandy Dixon.
Which are your favourite eras to illustrate, and why?
I like to illustrate all eras. What makes me happy is to illustrate something emotive, especially something tender or sweet.
Where do you find inspiration for historical illustrations?
I like antiques and old things in general. It's no punishment to visit antique stores and admire everything, and get inspired.
My house is full of old furniture, sideboards, pictures and ornaments.
I don't get much time to watch TV, but when I do, I love to watch series' where there are lovely costumes and settings, mansion houses and the like. "Poirot", is a favourite of mine, and also "Miss Marple".
"Poirot is a favourite of mine, and Miss Marple."
I loved the costumes in "Bridgerton", which I watched recently.
I also loved the outfits and characters in "The Queens Gambit". I am watching "Peaky Blinders" at the moment – lots of good costumes there.
I also like something more gritty – old streets, maybe, like the red brick houses of the lower classes; maybe set in Liverpool or somewhere like that, something more from a Catherine Cookson novel or film.
I also have lots of books with the various costumes and hats of different times – mainly belonging to the richer people, though.
What has been your favourite "Friend"  historical artwork commission, and why?
One from 2015 which was set in Edinburgh, called "The Glens of Stone".
There was one instalment where I had to illustrate a masked ball (main image, above). I think that has been my favourite. The story was great. It was set in the 1740's.
What is the main difference for you, between contemporary and historical artwork commissions?
The main differences are the hairstyles and the costumes, and the settings. The human elements, whether it be love, or sadness, or friendship, remain the same.
I much prefer to home in on an element of the story where the characters are feeling something, and try to show the emotion of that moment.
"I try to show the emotion of the moment."
More often though, I need to show more of the scene and setting and to show the time period etc – and sometimes, when we are too far away from the people in the pic, you lose the emotion, which is a shame.
I sometimes put insets in to get close to a character again, and still have the setting (as in the image below).
This does mean more work, as the more elements that are in the image, the more time-consuming it is to do.  I do love it either way though!
---
For more from Fiction Ed Lucy, read her blog here.