Fiction Ed's Blog: "Clothing of historical eras is a joy to illustrate."
---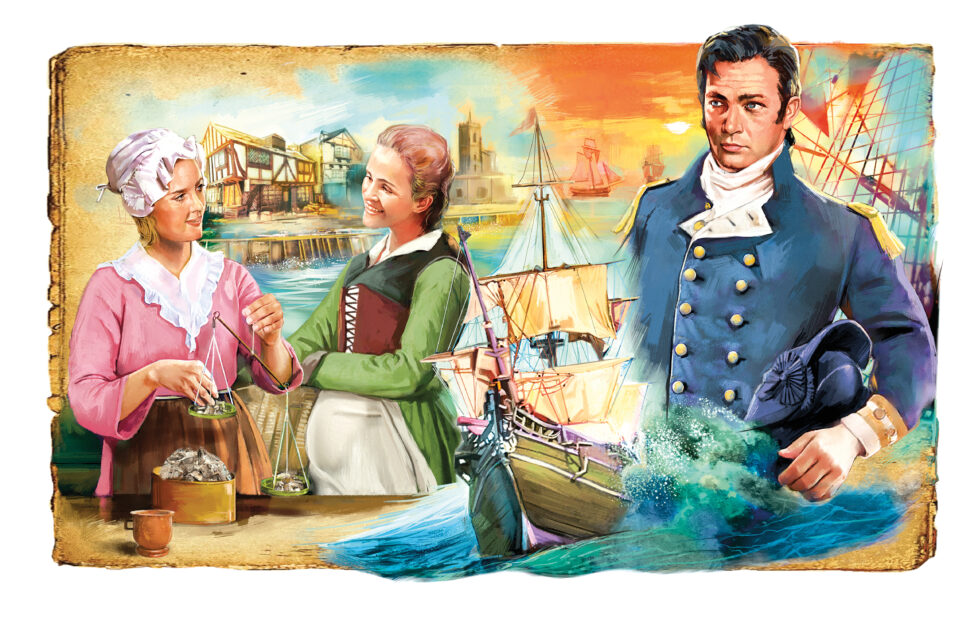 From our serial "A New World". Illustration by Sailesh Thakrar.
Artist Sailesh Thakrar explains how he goes about illustrating period stories and serials for "The People's Friend".
Welcome, Sailesh! Can you tell us which is, or are, your favourite eras to illustrate, and why?
I don't really have a particular favourite era to illustrate.
I really enjoy mediaeval, Victorian, 1960s and 1970s themes, as they all pose their own design challenges.
Plus the clothing of the eras are a joy to illustrate.
Where do you find inspiration for historical illustrations?
I have always been influenced by historical illustrations done by British and American illustrators of the past.
I also enjoy watching period TV and film dramas, as they can inspire great ideas.
What have been your favourite PF historical artwork commissions, and why?
There have been some great commissions in my inbox from "The People's Friend" magazine.
In terms of recent short story commissions — "The Wayfarer's Tree" (below) comes to mind. Plus, two stories which are scheduled but have yet to be published — "The Curlew's Cry" and "King Of The Drovers".
Two to look out for!
They all have their compositional and colour scheme challenges.
These kinds of briefs afford me the opportunity to create a traditional painterly-looking artwork, where I can employ the digital brushes that I have created over time.
What is the main difference for you between contemporary and historical artwork commissions?
The main differences between historical and contemporary artwork are costumes and the physical appearance of the characters.
Historical artwork gives me the freedom to do my own research into the different eras, while at the same time helping me to gain a little knowledge in the process.
---
Learn more about how we illustrate historical eras by clicking here.