We Chat To Mountain Climber Sarah Jayne Douglas
---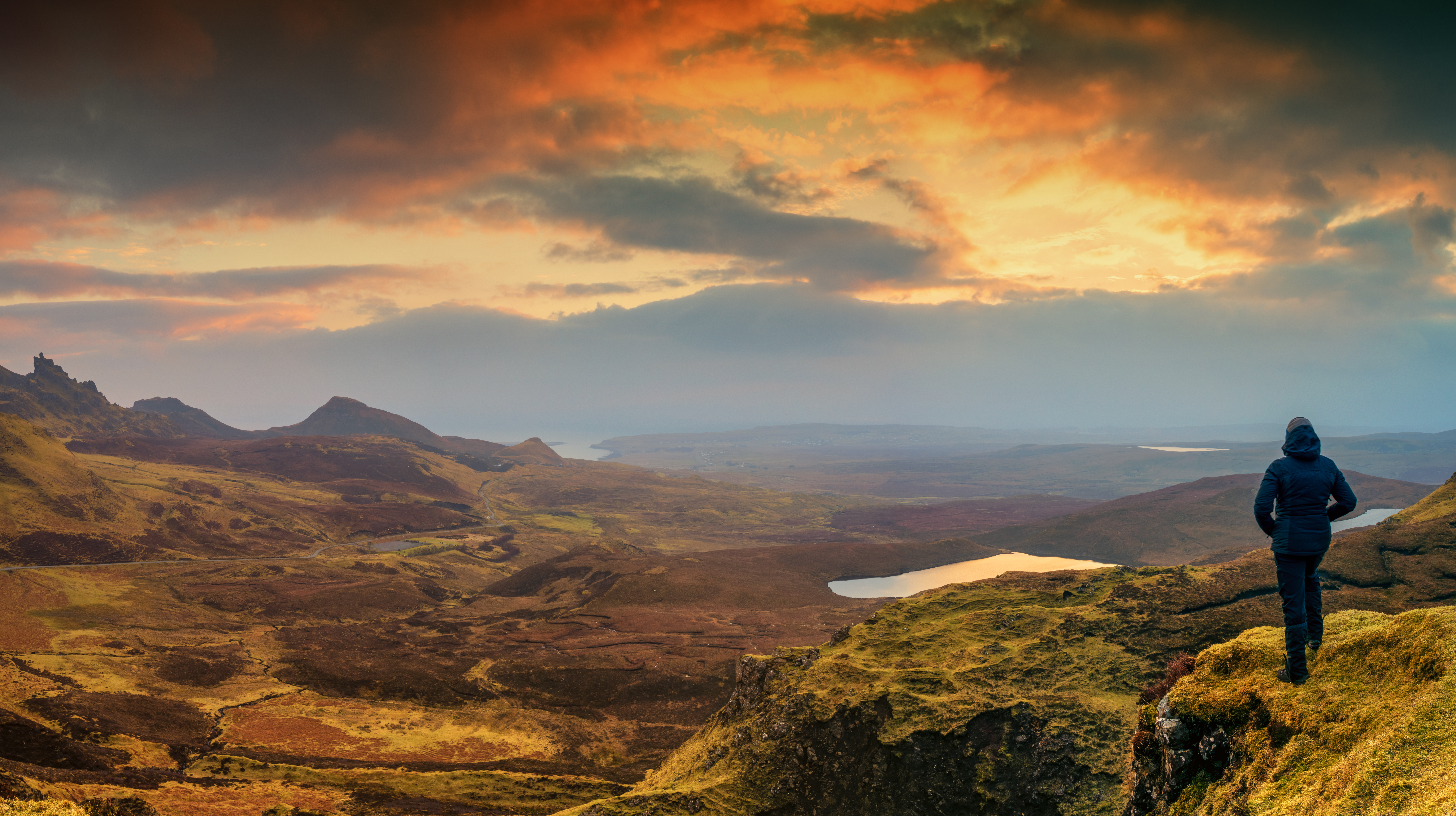 Shutterstock.
This interview with author and mountain climber Sarah Jayne Douglas first appeared in "The People's Friend" in May 2020.
---
 Sarah Jane's first hill climb was a wee sandy lump near the house she grew up in, and it was her mother who took her up it.
It was named Crumble Hill because of the sand.
"I loved the feeling of separation between us and everything below – being high and like the birds in the sky. Just so free!"
It was later on that Sarah Jane came to appreciate that walking was something that helped her mother through a hard time.
"My mother did go out walking a lot, on her own. What I didn't realise back then was that she had lost a great love in her life.
"The man who was meant to be my stepfather and my mother were to marry in June 1975, but he died six weeks before the wedding.
"He was in the Army at the time, and as their best mountaineer, he was on expedition in the Himalayas, forerunner to be picked for leading the team to go up Everest the following year.
"He fell from the summit."
The accident devastated Sarah Jane's mum, who sadly later developed breast cancer and passed away at forty-four.
"She died when I was twenty-four years old and she was only a young woman herself. I was lost.
Walking reconnected me to my mum
"Walking was something that we had done a lot of together and so I kept on doing it. This feeling of loss was surreal and disconnected me from everything around me.
"Walking reconnected me to my mum because it was something that we had done together. So I just kept going, even though it was painful at first to be out and about."
Sarah Jane's early forays into proper Scottish mountaineering were, literally, a steep learning curve. Her first trip out was up an outlier of the Cairngorm mountains in wintry conditions.
"It was snowing and by the time I got to the top, it was white-out conditions. It was almost childlike – I had a complete lack of a sense of fear. I was having the time of my life.
"Then all that excitement suddenly evaporated when I realised I was at the top of this mountain and I didn't actually know which way to get off it!
"I was just facing a wall of absolute white. I had spun round in celebratory style because I had got to the top – but in that spin I completely disorientated myself!"
It seemed symbolic to Sarah Jane afterwards – her lack of experience matched her lack of self-confidence.
As the former began to grow, the latter improved.
Working through a difficult marriage, not helped by still grieving for her mother, Sarah Jane says taking to the hills became therapy.
But there were still a few more lessons to learn . . .
"I was on my hundred and fiftieth Munro and I'd left my ice axe in the boot of my car. I was just a fool, and I had gone off with just my crampons on."
Sarah Jane found herself plummeting downhill
Losing her footing on an icy slope, Sarah Jane found herself plummeting downhill and picking up speed.
"I put my foot down and used my left crampon as a brake – which is what you shouldn't ever, ever do!
"It bit into the ground really well. It all happened so fast, but I was sure that my ankle shouldn't bend like that!"
Mountain Rescue took her to hospital, where they had to get her gear off to treat her wounds.
"So they pulled the boot off and then they took my damp clothes off – then they all collapsed about the place with laughter!"
To celebrate her 150th Munro, Sarah Jane had gone up the mountain wearing a sequinned mini-dress underneath her winter gear – something she had completely forgotten about!
"It was going to be my celebratory dress!"
Now on an escalating bid to keep hold of the calm she felt out and about on the hills, Sarah Jane found herself taking on bigger walks.
A hike up Kilimanjaro for a cancer charity was every bit the challenge she had expected, but she still hadn't found the mental peace she was looking for.
"After I did Kilimanjaro and realised that it hadn't fixed me, I went into panic mode for a while.
"I thought, what am I going to do now? What's my next move? That's what you look for when you're messed up. You look for things to distract your mind.
Completing the Munros is no mean feat
"It was on the flight back from Tanzania that I made my mind up that I would just climb all the Munros.
"That was when things started to come together and I began to put the pieces of the puzzle together."
Completing the Munros is no mean feat, so how did Sarah Jane feel after that?
"I was chuffed with the achievement. I had gone from a complete idiot to somebody who is actually now competent and in control.
"The more mountains that I climbed, the stronger I became both physically and mentally. It's the perfect therapy – mountain walking."
With a new sense of balance in her life, Sarah Jane then set off on a very personal mission.
She took her mother's ashes to the Himalayas, to scatter them in the place where the love of her mother's life had died.
"That's the irony that life throws at you, because at that stage I felt like she was settled and now I could go home.
"I can draw a line under this whole business. Now I can focus on being more stable and secure and confident in my own self.
"I wasn't sad. So I came home and I decided that I would write everything down because my mum had always encouraged me to keep a diary from a very young age.
'You never know, you might write a book!'
"She said once, 'You never know, you might write a book!'
"It was when I was working on it to get it to submission standard that I found a lump in my own breast. I couldn't believe it."
It's impossible to say there's ever a good time to get a diagnosis like that, but by her own admission Sarah Jane was in a better place to cope with it than she had been at any point in her life so far.
"If I had not had the experiences that I had in my life, and if I hadn't done walking, if I hadn't come to terms with accepting my mother's life as well as my mother's death, then I don't know what could've happened.
"I was placed a lot better, emotionally, to cope with the news that I had cancer, too.
"You just have to get on with it. People bandy about words like, 'You are so brave'.
"But brave has absolutely nothing to do with it; you don't have the choice. You just have to get on with it.
"I'm all right. I'm breathing. I wake up and I'm taking a breath so it's all good
"But I definitely feel the hills are my anchor."
---
For more fantastic features from "The People's Friend", click here.
Are you an aspiring mountain climber? Click here to learn more about International Mountain Day.