Willie's View: Winter's Artful Touch
---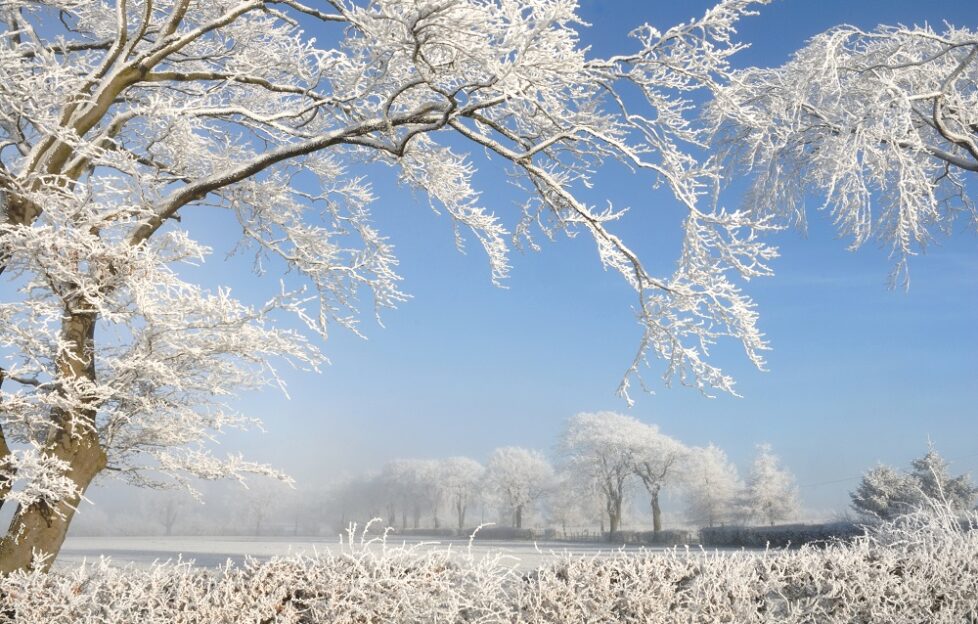 Winter trees. Photograph by Willie Shand.
Happy Christmas Eve, everyone – this week, Willie's sharing some spectacular pics of winter's artful touch . . .
---
When Bing Crosby first sang "I'm dreaming of a white Christmas", little might he have imagined it would still be among our most popular songs of the Festive Season.
It's funny how everyone longs for snow at Christmas yet, the morning when we do waken to find everything covered in the white stuff, there's instant chaos.
As the mercury falls with freezing Arctic air, just an inch of snow is all it takes to cause widespread disruption to road, rail and air travel.
Add to this whiteout blizzard conditions and chill winds that would rather go through you than around; we soon grow out of our youthful excitement at heading out with the sledge.
How much more tempting it is to just stay indoors and stick another log on the fire.
Winter, though, can be a great season for venturing outdoors – particularly on these nice crisp sunny days.
There's something special about being the first to leave your footprints in fresh snow.
Just wrap up well.

---
For more from the "Friend" team, click here to read our blog.
Subscribe to the "Friend" today!