Writer Of The Week: Kitty-Lydia Dye
---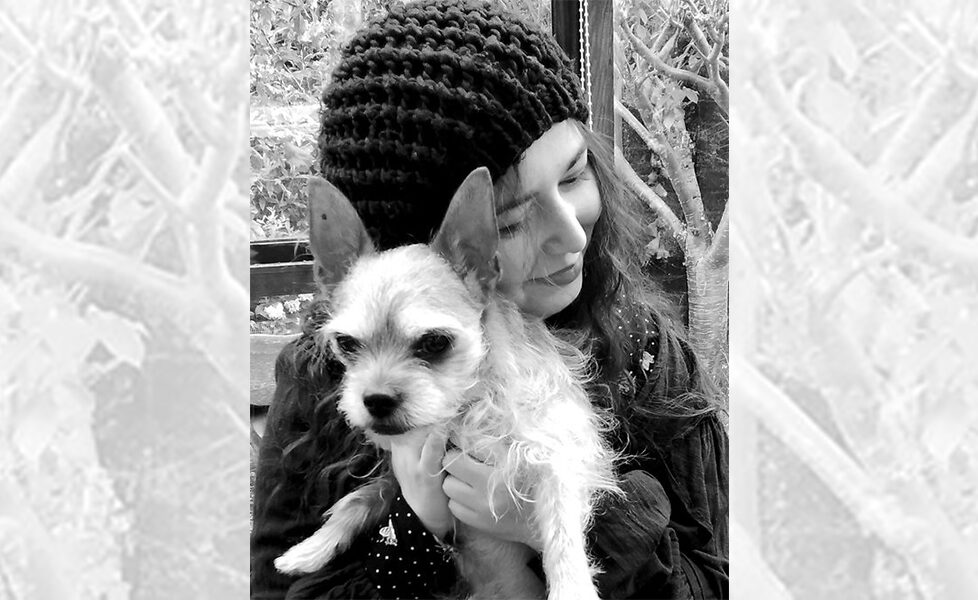 Photograph courtesy of Kitty-Lydia Dye.
Here, we chat to Writer Of The Week Kitty-Lydia Dye, whose thrilling new Pocket Novel is out in shops this Thursday.
Tell us about your Pocket Novel "Lord Winterton's Secret"
"Lord Winterton's Secret" is set during the 1820s on the Norfolk coast, specifically the Hemsby and Winterton-on-Sea area.
A headstrong governess too inquisitive for her own good encounters romance, mystery and smugglers at her first posting as she tries unravelling her handsome employer's secrets.
Virtue Browne was once childhood friends with the mysterious Lord Winterton. But now villagers avoid the crumbling wreck of his manor house on the dunes and gossips whisper the young lord is involved in arcane rituals.
Is there a logical explanation for the strange things she sees? Or will Virtue become another soul lost in the rumoured secret tunnels?
Do you enjoy writing historical fiction?
Historical fiction is my go-to genre for reading and writing. I grew up with children's stories such as "The Magician's House" and "The Moondial", where characters would be transported to different time periods.
I loved the idea of being able to step back in time and experience how vastly different life was compared to nowadays.
My readers should feel as if they have been transported to the past. That's why I interweave a lot of food, landscape and folklore in my writing.
What's your favourite era to write about?
My favourite era would have to be the Victorian era because it's the one I've researched the most. But I'm happy to read and write about any time period.
What are some of your recommendations for historical novels?
Philippa Gregory is always my first recommendation for historical fiction.
She effortlessly makes distant historical figures feel full of life and vibrancy. Tracy Chevalier is my second choice, as her stories are so well researched.
My main inspiration for Lord Winterton's Secret was Daphne du Maurier's "Jamaica Inn".
It's a great book full of drama and intrigue. Smuggling has appeared several times in my stories because of this influence.
Tell us about your writing career?
I've been writing short stories for "The People's Friend" since 2016.
Last year, I had my first romance adventure novel published by Satin Romance, "The Bride Who Rode in With the Storm", which is set in Norfolk during the Viking occupation in the 10th century.
I have also released a collection of my short stories previously published by "The People's Friend" so people can read them again.
Do you enjoy the research side of your writing?
I love collecting old books about local folklore and traditions to study.
The only problem is making sure there isn't too much research crammed in or else the story becomes bogged down!
Ruth Goodman's books on Victorian and Tudor life are must reads. I'm always referring to them because of how well researched they are and that they focus on ordinary people.
I'm also researching my family tree. Several of my "Friend" short stories feature what I've discovered while reading what my ancestors would have experienced, including life in the Norwich Yards and Great Yarmouth when Scottish gutting girls arrived during the herring season.
What are your future plans?
At the moment, I have a serial currently being published in "The People's Friend" magazine.
I'll hopefully be submitting more short stories to the magazine this year.
I also want to write another historical romance novel, only this time it will be set during the witch trials which swept through Norfolk during the English Civil War.
I was inspired by a beautiful church ruin that can be found between the villages of Winterton and Somerton.
It has an enormous tree growing in the centre, which is rumoured to have grown from the wooden leg of a witch buried beneath the church.
---
For more from our Writer Of The Week series, click the tag below.