TV Shows To Keep Your Gardening Passion Alive
---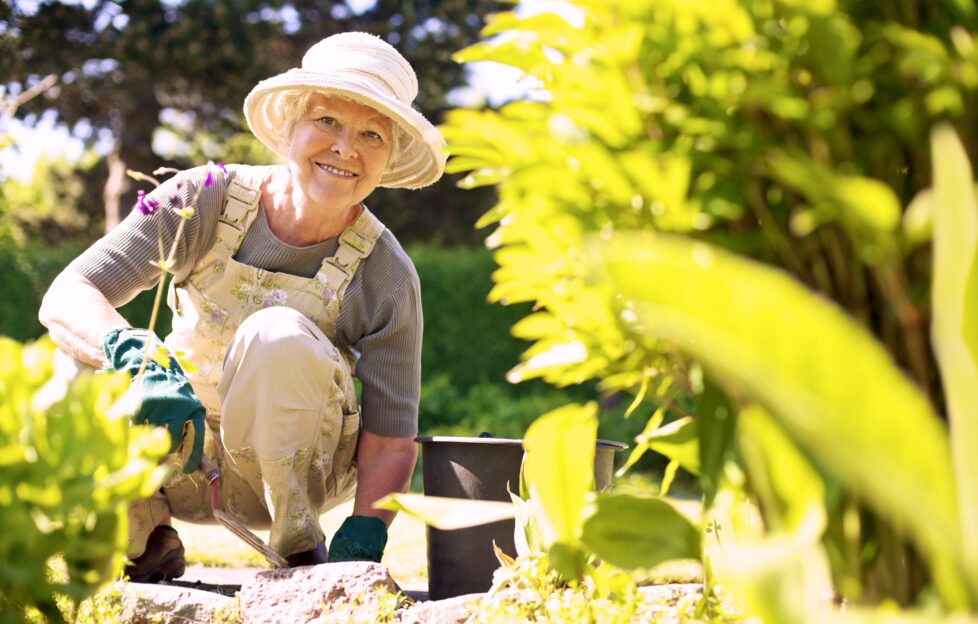 Shutterstock.
Missing putting your green thumbs to the test over winter? Don't worry, there are other ways to keep your gardening passion alive!
Here Flogas offer a list of brilliant, British garden shows.
All you need to do is turn on your television, stretch out on your sofa, and indulge yourself . . .
"Gardeners' World"
Whether you're just starting to garden or have veteran green fingers, you will have surely come across "Gardeners' World".
The classic BBC series premiered in 1968. It is one of the longest-running programmes on British television, blossoming year after year!
Presented by Monty Don, the show helps home gardeners tidy up and restyle their backyard to exploring magnificent public gardens, "Gardeners' World" makes for a fascinating watch.
Moreover, Monty himself gets the opportunity to flaunt his own outdoor space, offering tips and tricks on how to keep your garden looking lush and luxuriant.
"Love Your Garden"
Is your garden looking sad and unloved at the moment? Are you planning to revolutionise it as soon as spring arrives? Take inspiration from Alan Titchmarsh on his ITV programme "Love Your Garden".
A true master of shears and pruners, Alan holds the key to all gardening secrets.
With the help of his team, the presenter transforms run-down patches into splendid backyards. From adding ponds to setting up a wildlife retreat, "Love Your Garden" shares fantastic advice on how to revitalise your outdoor space.
Whether you fancy crafting your very own flower bed or simply need to use space better, this programme can show you how to do it.
"The Big Flower Fight"
If you enjoy cooking competitions such as "Masterchef" and "The Great British Bake Off", chances are you will love a creative gardening tournament, too.
"The Big Flower Fight" sees ten pairs of garden designers, florists, and sculptors battle to produce the most remarkable garden sculptures.
What is the final prize? The once-in-a-life opportunity to exhibit their bold creations at the prestigious Kew Royal Botanic Gardens in London.
Hosted by two great comedians, Natasia Demetriou and Vic Reeves, get ready to laugh till your jaw drops wide open!
"The Autistic Gardener"
Inspirational on several different levels, "The Autistic Gardener" is an entertaining show that follows the green-fingered adventures of Alan Gardner and his team of autistic gardening amateurs.
Alan, an award-winning gardener with Asperger's Syndrome, works alongside his trainees to create outstanding outdoor designs.
The program, shown on Channel 4 from 2015 to 2017, carries a strong and important message. It demonstrates how people on the autistic spectrum have bags of inventiveness and imagination, with the ability to turn overgrown gardens into green wonderlands.
"The Instant Gardener"
With the distractions of everyday life, you may struggle to find time to dedicate to your backyard. Presenter Helen Skelton and design gardener Danny Clarke know this very well.
To solve this problem, "The Instant Gardener" shows how to revitalise your outdoor space in just one day. Take a pen and notepad, and apply Helen and Danny's tips to your home garden.
"Big Dreams, Small Places"
"Big Dreams, Small Places" is a series that follows enthusiastic beginners who are willing to roll up their sleeves and bring their great ideas to life.
Participants are carefully guided by none other than Monty Don. He's always ready to provide guidance and offer practical help when needed!
The programme highlights that you do not need hectares of land to create a luxuriant outdoor space.
With just a pinch of determination and the will to get muddy, you can achieve your gardening dreams!
"Around the World In 80 Gardens"
"Around the World In 80 Gardens" does exactly what you'd expect – visits foreign countries in search of stunning and inspiring gardens.
From Thailand, Mexico, and Singapore to Morocco, Japan, and New Zealand, Monty Don (yes, it's him again!) takes would-be horticulturalists around the globe, one garden at a time.
All episodes are available to watch on BBC iPlayer.
---
For more ways to indulge your gardening passion, click here for some "Friend" hints and tips.