Writer Of The Week: Jane Tulloch
---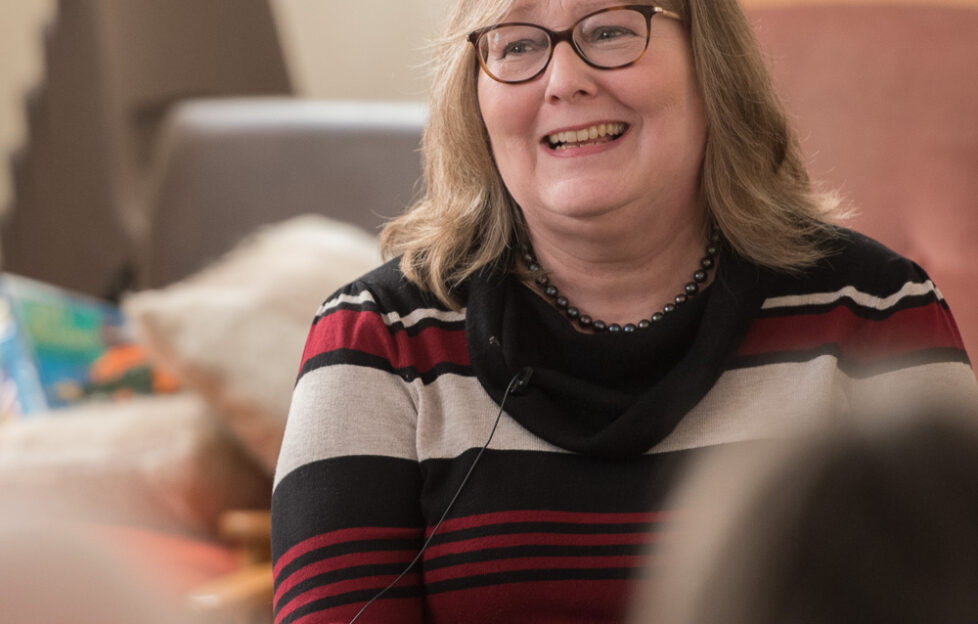 Photo courtesy of Jane Tulloch.
Today we chat to Jane Tulloch whose story "The Screening Process" appears in our new Special which is currently on sale. It features one of Jane's regular characters, Mickey Bligh, a boy who always has adventure on his mind!
Hello, Jane. Tell us about Mickey. He's appeared in a few stories now. Is he based on anyone you know?
I love writing about Mickey Bligh. I think most people like cheeky wee boys and I think he may come over as one but, actually, he is usually completely sincere and just gets things wrong. It's a way, for me, of poking fun at our daft adult lives. He takes things literally in a way that we generally grow out of as we grow up. So far I've written about him and his gran, weddings, new babies, romantic relationships, school, and celebrity culture. I like the way he can puncture pretensions and come to unexpected conclusions. He's the 'cheil amang us takin' notes'! I do have a ten year old grandson…
How was your writing affected during lockdown?
During lockdown I struggled to remain motivated yet I managed to write and submit a few stories. Seeing them in print is always a great spur to writing more.
Do you have preferred word count that you write to?
I often seem to end up writing about 3000 word stories. No special preference for them it just happens. I'm impressed at the prolific writers that I read about on the PF Twitter hour so had just decided to try to write more when your email arrived.
Which authors do you admire?
I love authors like EF Benson (Mapp and Lucia books among others), Evelyn Waugh, EM Delafield ("Diary Of A Provincial Lady" among others) and I do enjoy reading the Mass Observation diaries. Obviously I'm nosy about other people's lives and general minutiae. Thrillers and Sci fi are not for me.
What are your writing plans?
As to future writing plans, one day I might finish my pocket novel and I do like writing short stories for PF and
occasionally I write flash fiction – a great discipline.
Thank you, Jane! To meet more of our writers, please click here.