10 Motivating Quotes For Writing
---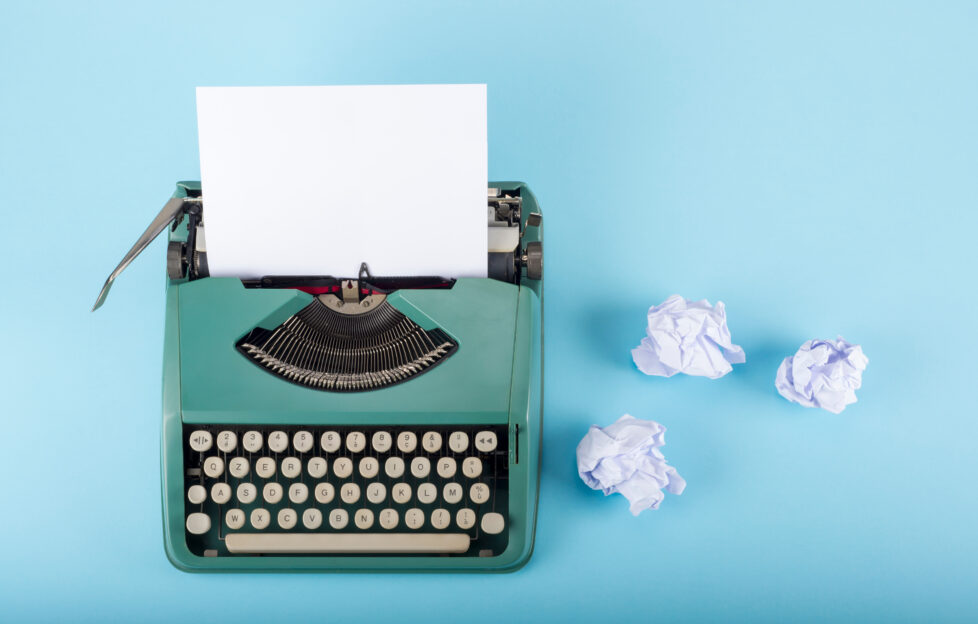 Shutterstock.
The act of writing a story is a difficult thing.
The stereotype of the genius tapping away at a typewriter and creating an instant masterpiece is just not true.
Unfortunately, it takes much more effort than that.
When we go to see a stage performance, we know that the actors have rehearsed over and over again to ensure their delivery is the best it can be.
They make it look easy.
But for some reason, we all seem to forget that even the most beautiful novel or short story has been worked over and over mercilessly before it was released into the world. Even those who write forget!
All writers share the same feelings when it comes to their craft. Even the greats suffer rejections, find it difficult to get going and wonder why on earth they bother.
So, I collected together some quotes that will hopefully help to motivate you when you're feeling stuck or putting too much pressure on yourself!
The Quotes
"There are three rules for writing a novel. Unfortunately, no one knows what they are." – W. Somerset Maugham
"You can, you should, and if you're brave enough to start, you will." – Stephen King, On Writing: A Memoir of the Craft
"There is something delicious about writing the first words of a story. You never quite know where they'll take you." – Beatrix Potter
"You can't wait for inspiration. You have to go after it with a club." – Jack London
"One always has a better book in one's mind than one can manage to get onto paper." ― Michael Cunningham
"The only way you can write the truth is to assume that what you set down will never be read. Not by any other person, and not even by yourself at some later date. Otherwise you begin excusing yourself. You must see the writing as emerging like a long scroll of ink from the index finger of your right hand; you must see your left hand erasing it." ― Margaret Atwood, The Blind Assassin
"Your intuition knows what to write, so get out of the way." ― Ray Bradbury
"So long as you write what you wish to write, that is all that matters; and whether it matters for ages or only for hours, nobody can say." ― Virginia Woolf, A Room of One's Own
"You can fix anything but a blank page." ― Nora Roberts
"Writing is a job, a talent, but it's also the place to go in your head. It is the imaginary friend you drink your tea with in the afternoon." ― Ann Patchett, Truth & Beauty
---
Click here for more writing tips and advice.