Writer Of The Week: Jennifer Copeland
---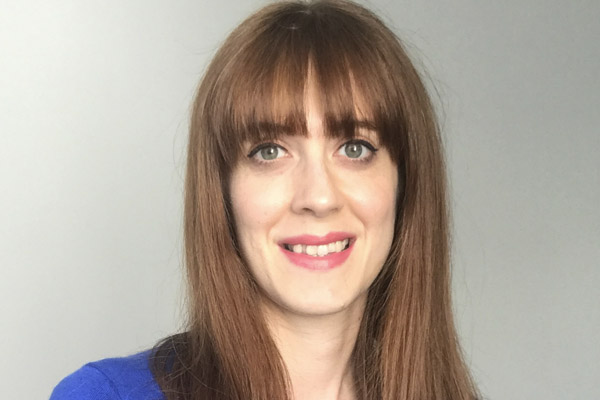 Pic: Jennifer Copeland
A warm welcome to Jennifer Copeland, whose story "All Over Again" appears in Special 224.
Welcome, Jennifer! Please tell us a little bit about when you first started writing for the "Friend".
Absolutely! I've loved to write for a long time. Even as a child, I filled notebooks with my stories. Over the years, I kept at it with the dream of one day seeing my work in print.
I had never heard of the "Friend", until my mum told me about this short story magazine she used to read years ago.
She didn't know if it was still in print, but I was intrigued enough to visit a local bookshop in search of a copy. I found one and was charmed immediately.
The first story I submitted was rejected, but the second one was accepted. I can still remember the excitement of seeing that email in my inbox. That was in March of 2012, so I've been writing for the "Friend" for ten years!
Your latest story, "All Over Again" appears in our Special 224. Can you tell us a little about how you came to write it?
It was one of those stories that I started to write and then set aside because I couldn't work out how to finish it.
I knew it took place during the Second World War and featured a young woman, a pretty green hat, and a Royal Air Force pilot, but I knew the story wasn't complete in its current form.
It wasn't until later that I came up with a modern day heroine for the second half of the story. It was really satisfying to tie past and present together in that way.
I have a particular interest in the war years as well as a fondness for vintage clothes and accessories, so it was quite fun to incorporate these elements into the story.
Before you send a story in, do you ask someone else to read over it?
Always! They say not to let friends or family critique your work, as they're very likely to be biased, but my proofreader is my mum.
It's true that she's my biggest fan, but I trust her judgement when it comes to a critique.
What is the best thing about being a published author?
The joy of seeing a story appear in print never goes away! It makes me happy every single time.
I think part of that comes from knowing that your readers count on the "Friend" to entertain and uplift them.
I'm sure that's become even more important during the last couple of years, which have been isolating, lonely, and difficult for many.
It's nice to know that I contribute to something that brings comfort and makes someone smile.
Do you write in tandem with another career or are you a full-time author?
Well, the dream is to be a full-time author one day, but for now I also work part-time at a bookshop.
It is, of course, the obvious place for a writer to be, surrounded by books and fellow book-lovers. I'm very grateful for a job that provides endless inspiration everywhere I look.
Maybe one day a novel with my name on the cover will sit on those shelves, but at the moment I enjoy seeing copies of the "Friend" with my stories inside.
Do you have a preference for modern-day or historical stories? You've had a long read published in the magazine before – is there a story length you prefer, or does it depend on the story?
Although I do enjoy an occasional foray into the past, I gravitate more to modern-day stories. I find something especially relatable about a heroine or hero whose daily routines, surroundings and dilemmas are similar to ours.
I had a wonderful time writing the long read mystery format for the "Friend"! It gave me the chance to try a new genre as well as a longer length, which allowed for more character and plot development.
For my regular fiction, I do find it depends on the story.  A plot that takes place over a bit of time is sometimes best told in a longer length, while the shortest word count you publish can lend itself to a story that spans a few hours or less.
With all the upheaval in the world over the past couple of years, have you found it easier or more difficult to set time aside for writing?
I certainly had more free time on my hands for the first half of 2020 due to the first of our lockdowns here in Canada, and I did manage to write and submit stories.
However, as we all rode out that rocky 2020, followed by a rollercoaster 2021, my creativity definitely reached some low spots.
There were times when getting lost in a fictional world was just what I needed and other times that it took too much energy to do so.
I think we're all in need of happy reading these days more than ever!
Are you a big reader of books and magazines? Who are your favourite authors?
I enjoy both! I really do love a good magazine. The "Friend" is the one I buy most often, followed closely by cookery magazines.
As for favourite authors, Lucy Maud Montgomery is somewhere at the top of the list. I've always been in awe of her ability to create characters that are so real and unforgettable. I'm an avid fan of Sir Arthur Conan Doyle's Sherlock Holmes stories, too, and I can't resist P. G. Wodehouse's Jeeves novels.
In case you're wondering if I read anything from this century, I must add that my genres of choice are romance, women's fiction, and cosy mysteries. Rhys Bowen, Sara Rosett, and Rachel Hauck are some of my favourites, but there are too many to name!
Do you have any tips for aspiring "Friend" authors?
Read as many issues of the "Friend" as you can to get a feel for the type of stories their readers enjoy.
I think it's helpful to write with a potential reader in mind, too.
Imagine someone reading a feel-good story before bedtime so they can relax before they turn out the light, or perhaps someone else enjoying a fictional pick-me-up on their lunch or tea break at work.
To hone your craft, there are many online writing courses and workshops which can really help.
Last, but not least, don't give up! Keep writing, even if you don't meet with success at first.
---
Read more from our writers here.