Jewel-Toned Plants Fit For A Jubilee Garden Party!
---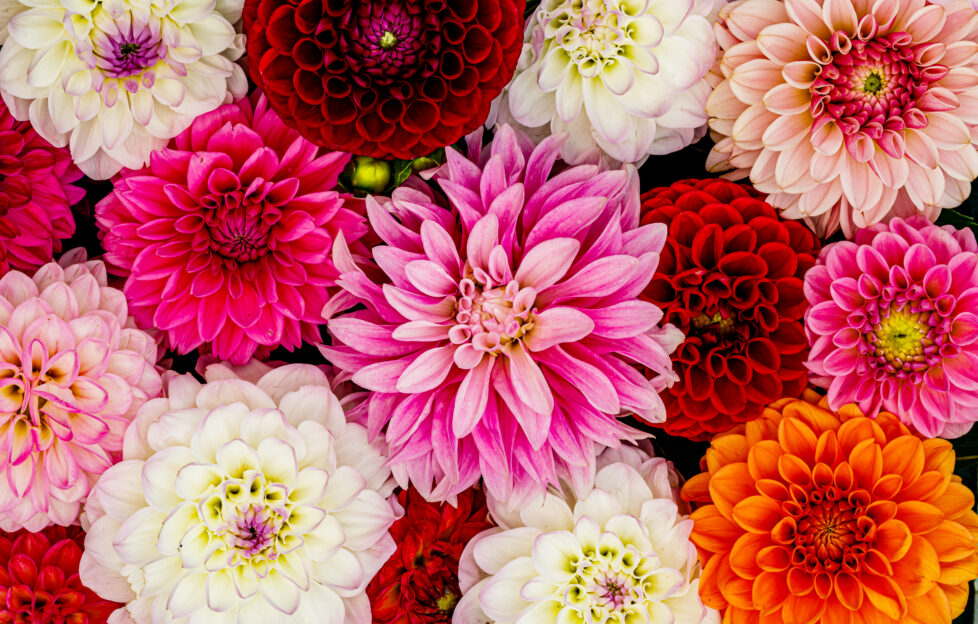 Shutterstock.
Capture the memory of the Queen's Jubilee by planting a garden fit for a Jubilee garden party, complete with jewel-toned plants. Read this guide from The Greenhouse People!
---
Peonies
The showstoppers of any garden! And come in a range of hues.
Bare-root bulbs are best planted in either March or April, with flowers appearing from late April to June. Prepare your bed in a sunny area with fertiliser.
Make sure they aren't planted too deeply and avoid overwatering. Because these plants are top-heavy, you'll want to support them properly to prevent snapping.
Epimedium Rubrum
This evergreen plant boasts bright emerald leaves dipped in red. They like to grow in shady areas and spread far and wide, ideal for ground cover beneath trees and shrubs.
It's best to plan them in moist soil in partial shade between May and September. They also grow little red flowers in April and May. Top tip: remove any dead or damaged leaves to encourage more flower growth through spring.
Dahlias
There's bound to be a type of dahlia to suit your style. And these beautiful flowers bloom for a long time.
Depending on their size, they grow best in different places. Larger dahlias will want planted in a bed with support, while smaller dahlias thrive in containers. Both need a warm, sheltered spot.
Agapanthus
These are the crowning jewel of any garden! The perfect complimentary shades to your jewel-toned plants.
Plant them in the spring to enjoy them flowering through summer and autumn. Some are even evergreen to enjoy all year around.
With these plants, be mindful of how much light your garden gets though as they need plenty of sunlight and well-drained soil.
Cotinus Coggygria
Also known as the smoke bush! They tend to be an easy plant to care for as they don't require much pruning. You can cut the branches back in early spring.
It's best to plan this bush in well-drained, fertile soil in a spot that receives either full sun or partial shade.
Carnations
These are the ideal plants for beginner gardeners. They're unfussy and come in a range of sizes and colours.
Plant them in a spot with well-drained, fertile soil about 15 to 30cm apart. The healthiest blooms are exposed to full sun.
They typically bloom from late spring to early summer. To encourage more blooms, cut away dead flowers and clip fresh blossoms for floral arrangements.
Clematis
Clematis are a popular trailing plant which comes in a range of colours. They make a stunning backdrop to a jubilee inspired garden.
Vines grow well along a pole, trellis or fence. But, be cautious of trailing up a wall as they can weaken brickwork. They grow best in sunny areas, being sure to keep the soil cool with a layer of mulch or groundcover. They're best planted in spring or early autumn, most varieties produce flowers from May to September.
---
Read more gardening tips from our website!