A Visit To Dunrobin Castle In The Scottish Highlands
---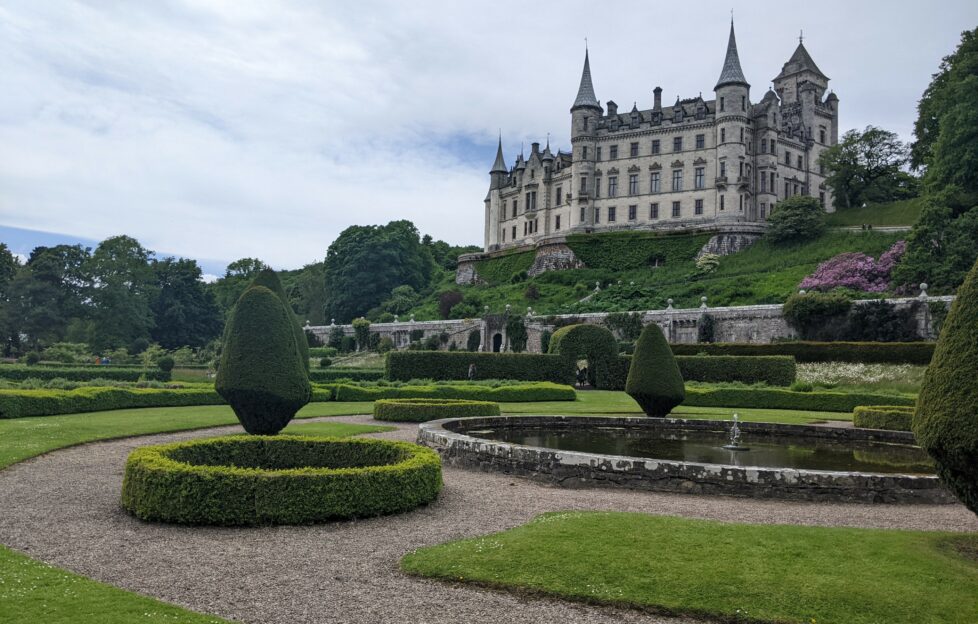 Digital Editor, Jacky, went on a long weekend trip with family to the Scottish Highlands. Read about her stay in Dornoch and visit to Dunrobin Castle.
---
I recently went on a trip to the Scottish Highlands, staying in Dornoch. It was somewhere my fiancé and his family used to go so we wanted to revisit it. We stayed in a caravan and it was very reminiscent of holidays as kids. Lots of card games and Monopoly were played!
We did some browsing in Dornoch itself, rummaging through antique shops and book stores. I love looking for old used books and came away successful with a second-hand Celtic fairy tales book. It felt fitting for our trip and had beautiful illustrated pages throughout. We briefly walked on the beach but the famous east coast wind was making a show of itself!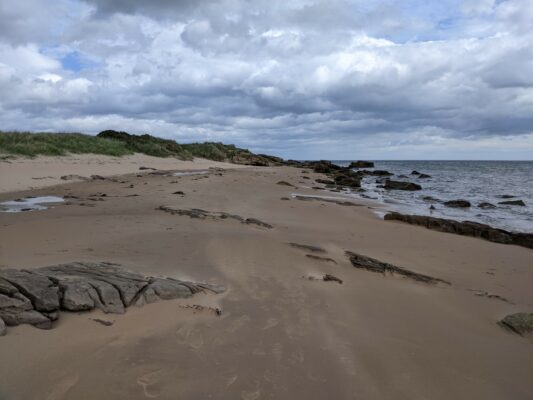 Dunrobin Castle
In the fairy tale mood, the highlight of the trip was visiting Dunrobin Castle. It's one of the oldest continuously inhabited houses in Britain. Dating back to the early 1300s, it's been home to the Earls and Dukes of Sutherland. French-inspired, it holds 189 rooms and the gardens were based on those at Versailles.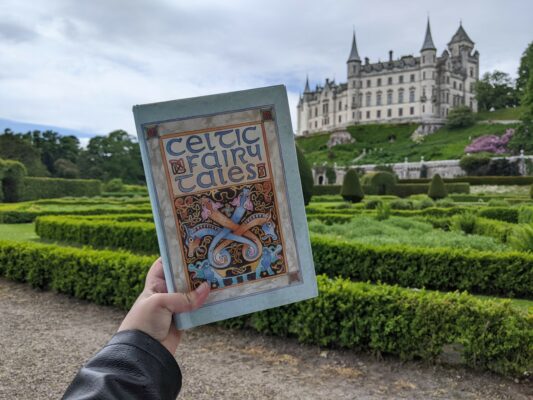 It certainly captured my imagination as I conjured up stories set in this magnificent castle! And it had its own stories to tell, like The Haunted Room. Supposedly lingering with the ghost of a woman captured from another clan and imprisoned. In her attempt to escape with rope made of sheets, she was caught in the act and the rope severed, and she plummeted to her death. I don't blame her for haunting the place!
The view from the gardens was like nothing I've seen before. This great castle towering over sprawling garden mazes, set to the backdrop of the sea. If you ever find yourself this far north of Scotland (part of the popular North Coast 500 route), stopping by Dunrobin Castle is a must.
---
Read more from the "Friend" team.