Fiction Ed's Blog: Scotland's Year Of Stories
---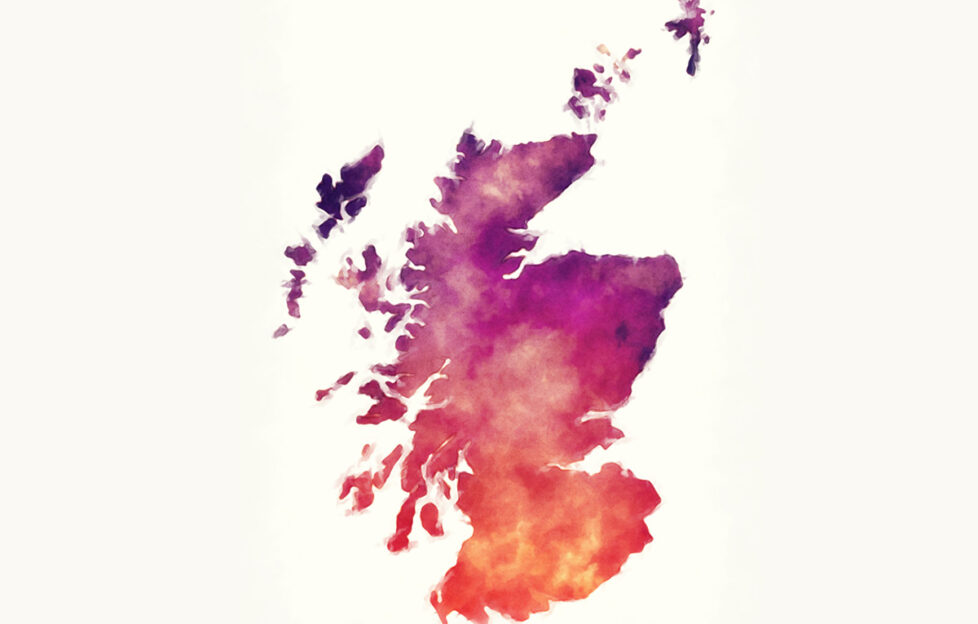 Image: Shutterstock
Scotland's Year Of Stories 2022 is a celebration of stories inspired by, or written, in Scotland.
We're helping celebrate with our writing competition, which is open to authors who have not yet been published in the "Friend".
We're looking for brand-new 2000-word stories, which have a Scottish connection – so a Scottish setting, or character, or any link to Scotland.
Stories can be emailed to friendfiction@dctmedia.co.uk, with Story Competition Entry as the subject line.
There's still time to enter – closing date this Friday, June 24, at 5pm.
Celebrating Scotland's Year Of Stories
If you're looking for inspiration, why not look to some of Scotland's most well-loved authors?
Robert Burns (1759-1796), our national bard, is remembered every New Year when we sing "Auld Lang Syne".
Sir Walter Scott (1771-1832) is widely considered to be the creator of the modern historical novel.
The Scott Monument in Edinburgh commemorates his life and work.
Other well-loved authors include Sir Arthur Conan Doyle, creator of Sherlock Holmes; Muriel Spark; Kenneth Grahame, who  brought us "The Wind In The Willows"; and nature writer Nan Shepherd – author of "The Living Mountain" – who appears on the £5 note.
And of course we have too many current authors to mention, from crime writers Peter May and Val McDermid, to winner of the 2020 Booker, Douglas Stuart.
Some "Friend" Favourite Scottish Reading
Production Editor, Judey: "The Yellow On The Broom by Betsy Whyte. It's the recollections of a traveller child whose family moved round the highlands of Perthshire after the war. Fabulous insight into a lost way of life."
Fiction Team's Tracey: It's so difficult to choose a Scottish-set book as there are so many amazing ones. I'm going for "Espedair Street" by Iain Banks. It's a wee gem of a book that has laughs, tragedy and a real sense of time and place. It follows a young lad who ends up joining a band in the 1970s and they go on to have worldwide fame.
How do you choose a favourite Scottish poem? I'm going for one that I think is as relevant today as when it was written in 1784 by Robert Burns. "Man Was Made To Mourn" speaks about inequality and "man's inhumanity to man". It's still as powerful today."
Production Team's Kirsty: "One of my favourite books (of all time maybe?) is "His Bloody Project" by Graeme Macrae Burnet. It's a historical murder mystery set in a wee highland village, and it manages to be really gripping at the same time as feeling incredibly authentic and realistic to the period, since it's all told through court depositions and witness statements.
It reminded me a lot of "The Memoirs and Confessions of a Justified Sinner" by James Hogg, which is one of my favourite Scottish classics.
(I have a type apparently.)
Fiction Ed Lucy: "'Iain Crichton Smith's "Consider The Lilies". It's about the impact of the Highland Clearances, as seen through the eyes of one elderly woman. Bewildered by the demands of the factor, she approaches the minister for help, only to be saddened by his hypocrisy – but help and comfort are forthcoming, from an unlikely source.
I really enjoyed Muriel Spark's "The Hothouse By The East River" and "The Mandelbaum Gate" and I like Andrew O'Hagan's work, too."
Alan: "My choice to celebrate Scotland's Year of Stories is the folk song "Auld Lang Syne". Attributed to Scotland's Bard, Robert Burns, it's traditionally sung at New Year and fond farewells.
The well-loved song is part of Scotland's culture. To me, it typifies Scottish hospitality and friends' strength of loyalty.
Testament to the song's far-reaching influence, the joining of hands and hearts unite people the world over."
Abbie: I'm always fascinated by those stories that immediately feel as though they've been around for thousands of years. I can't imagine a world without the story of Peter Pan. But J.M. Barrie's book, 'Peter Pan and Wendy' was only published in 1911.
While I loved Disney's adaptation as a child, I found the book brimming with so much more imagination, fantasy and depth. J.M. Barrie wasn't afraid to dive into darker themes either – Peter Pan can be a real tyrant!
So while I went into this book looking for faith, dust and a little bit of pixie dust, I actually found a much more layered story than I'd anticipated.
I also got to explore J.M. Barrie's home town of Kirriemuir earlier this year which was a real treat!
Digital Ed Jacky: "Mary's The Name" by Ross Sayers. Ross Sayers is one of my favourite Scottish authors, and in fact anything from Cranachan Publishing is a hit for me, but this is at the top.
Written in Scots, "Mary's The Name" is told from the perspective of 8-year-old Mary whose quirky and witty personality will steal your heart. Mary and her dear Granpa move to Skye after a robbery where he works. Mary worries about school and making friends, but in the background she's unknowingly wrapped up in her Granpa's crime as it unfolds. It's both heart-warming and heart-wrenching, you will laugh and cry!"