Writer Of The Week: Pauline Bradbury
---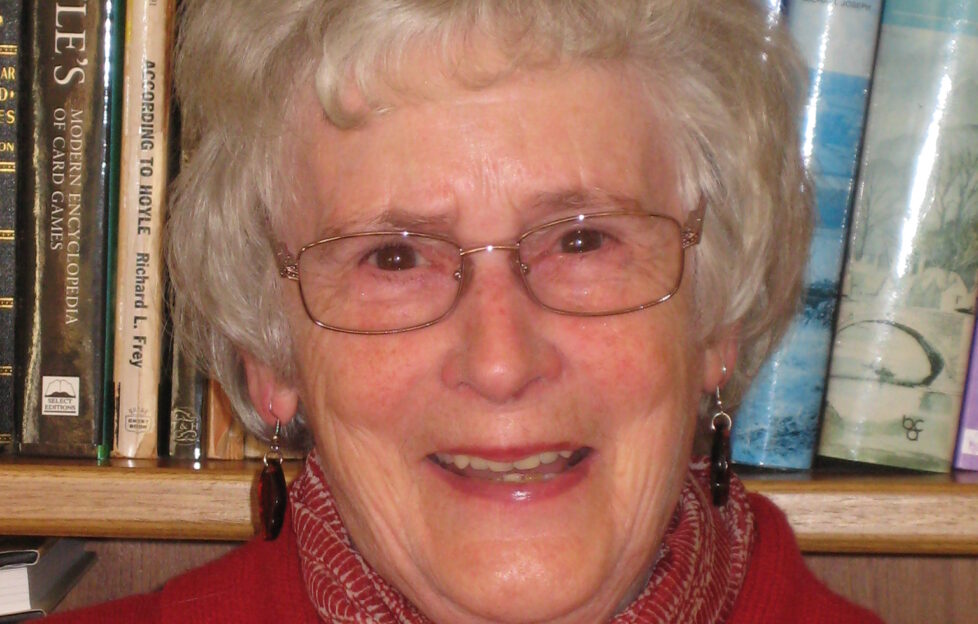 Pic: Pauline Bradbury
Our Writer Of The Week is Pauline Bradbury, whose short story "Something New" appears in our latest Special- on sale July 27l.
Pauline – welcome!  Can you tell us a little about your connection with the "Friend"?
Shirley Blair was my kind and encouraging editor for years, and "The People's Friend"  have taken sixty-eight of my stories for publication.
I still get a thrill with each acceptance email.
I thought I might retire at age eighty-six but have now decided to carry on!
Have you written for other publications, and have you ever written anything in a different format?
Yes, I also write verse. In the past "Popular Gardening" published about a dozen of my wildlife articles.
I also had several dozen stories in "Judy", "Debbie" and "Diana",  all D C Thomson girls' magazines. And a few in other teenage mags like "Just Seventeen" and "OK", followed by about twenty stories for the iconic "Jackie". Stanley Stamper was my editor in the early days.
I like to think that my past stories were read by young people who have became my present day "People's Friend" readers.
Your story, "Something New",  appears in our latest Special, on sale July 27.  What inspired this story?
Having listened to a friend regaling me with the minutiae of a wedding she had attended, I thought what a lot of fuss and bother, followed by wondering what it would be like to spend all that time and energy only to see it disintegrate in such a sad and shattering way, and how it could be resolved.
I apologise to the majority who like a "proper wedding" but I have no regrets for our own luncheon for a dozen, sixty-one years ago!
Do you have a particular word count that works best for your style of writing, or do you find that it depends on the story?
It's become a habit to keep to the 2000-3000 word limit, as in the past those lengths seem to have had a better chance of acceptance.
Who are your own favourite authors?
I am a long term fan of Donna Leon who writes murder mysteries set in Venice. I like historical biographies and diaries.
For a soothing go-to-bed read I return to Miss Read and Georgette Heyer.
Did you find it easier, or more difficult, to write during covid, and lockdowns?
Lockdown and Covid did not affect writing very much. We have led a quiet life anyway since we reached our eighties.
Where do you find it easiest to write?
I write upstairs in a sunny (sometimes) bay window overlooking the garden, laptop on knee, refreshments to hand.
And finally – what's your advice for an aspiring "Friend" author?
It's most important to follow the guidelines that the "Friend" provides.
Avoid over-detailed description and "flowery" phrases. A straightforward style works best.
Above all: DON'T GIVE UP!