The Healthiest Cities To Live In The UK
---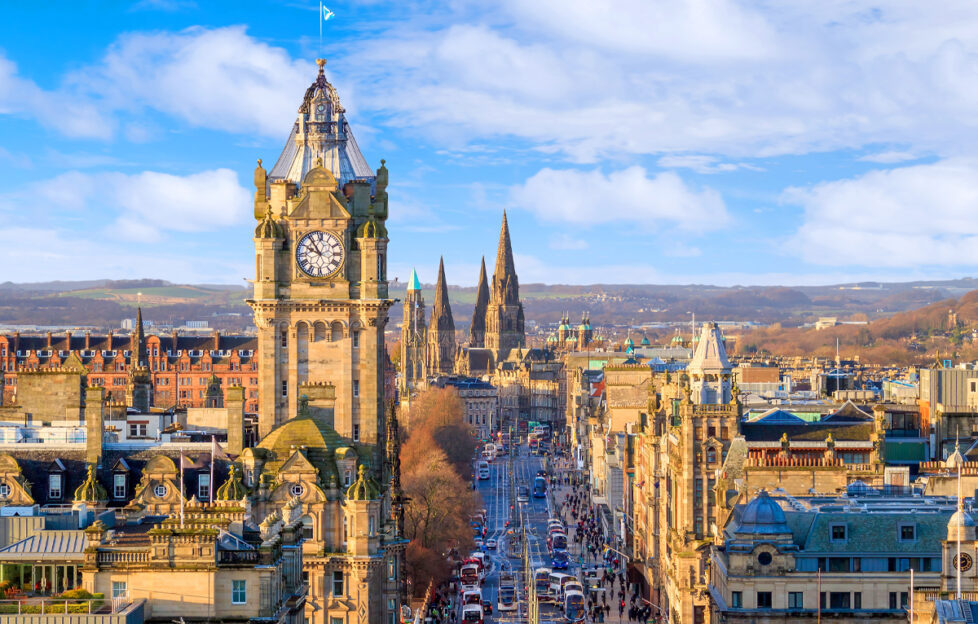 Shutterstock.
Health and wellness gurus at Made4Vitamins have revealed the healthiest cities in the UK. Taking into account factors such as air quality, walkability, green spaces, sunshine, life expectancy and more. Does your city make the list?
---
Of the top 25 cities in the UK by population, Edinburgh offered the best air quality, followed by Glasgow, Leicester and Birmingham. Edinburgh also topped amount of green space per person, followed by Sheffield.
Plymouth ranked highest in terms of sunlight per year. Cities in the north were more likely to experience vitamin D deficiencies and lower life expectancies. Here are the more in depth results!
Air Quality: Edinburgh
Fresh air has been associated with a healthy digestive system, improved blood pressure and heart rate. Polluted air can result in various cardiovascular and respiratory diseases and cancers.
Edinburgh had the best air quality, where Bradford had the worst.
Green Spaces: Edinburgh
Green spaces not only look nice but provide safe spaces for the community. Edinburgh is the number one city for access to green space, followed by Sheffield. Public-access parks green spaces make up a huge 49.2% of the city.
On the other side of the scale, Wolverhampton had very little green space per person and high numbers commuting by car.
Walkability: Edinburgh
If a city lacks proper infrastructure for pedestrians, you're more likely to take the unhealthy option and drive everywhere. Edinburgh topped the list for walkability, linked to the number of green spaces available. 82% of respondents found Edinburgh's streets to be good quality. This is followed by Sheffield then London in third place.
Sunlight: Plymouth
The UK's sunniest city, Chichester, falls outside the top-25 population ranking, but two of the most populous cities make the top ten—Plymouth and Bristol. Plymouth makes the second sunniest city in the UK, and Bristol takes eighth place.
Getting enough sunlight can be crucial for your health, to make sure you get enough vitamin D. The north of England and Scotland are most likely to have insufficient vitamin D due to having less sunlight.
Life Expectancy: Westminster
This can be a little trickier to gauge due to disparities even within cities. There are significant fluctuations within London. However, the highest life expectancy in the country is in Westminster, where men tend to live to around 85 and women to 87.
Data shows that life expectancy tends to be higher in the south of the UK compared to the north.
However, due to the other factors, Edinburgh tops as one of the healthiest cities to live in the UK!
---
Read more Health from the "Friend".