Glenda Young's "Riverside" In Audio: "It's A Dream Come True!"
---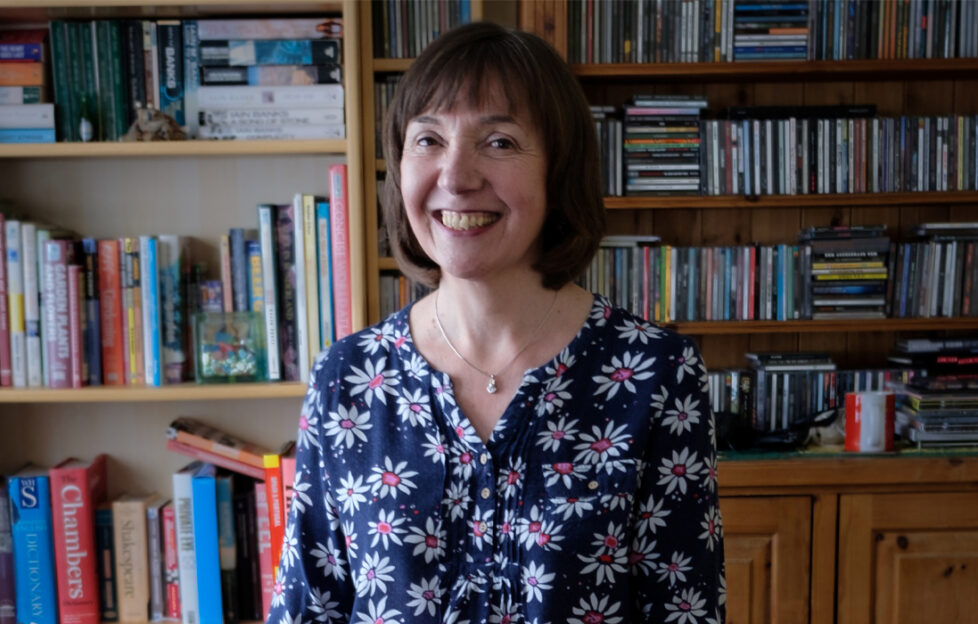 Provided by Glenda Young.
Readers will be familiar with writing power-house, Glenda Young, who writes the "Friend" soap "Riverside". And most recently, securing a three-book deal with Headline! We caught up with Glenda to chat about how the new audio version of "Riverside".
Hello, Glenda. First of all congratulations on the release of the audio version of your much-loved "Friend" soap "Riverside"! Can you tell us all about it?
It's a dream come true to be able to hear the characters that I've created and have lived with for so long in my head! When I heard the audio drama for the first time, I had a few tears. It felt very emotional hearing characters such as George and Mary come to life. Writing Riverside is a dream and it remains the writing highlight of my week because it feels as if I settle down once a week to spend time with old friends. Now the first fourteen episodes have been adapted into an audio drama, it's like being with those friends again and being included in their lives. I hope anyone who listens to it feels the same way.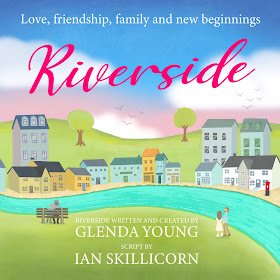 The characters are at the very heart and soul of "Riverside", so do you have a favourite?
Oh, there are so many great ones to choose from. George, Mary, Ruby and Jim are the mainstays and the action will always revolve around them as Riverside has a strong theme of friendship and family. But I have to admit I do enjoy writing about Ruby's wayward aunts, Beryl and Pearl.
Do you have a set time in the week when you sit down to write "Riverside"?
Yes, I do! I always clear Wednesday afternoons to write "Riverside". Nothing goes into my diary for a Wednesday afternoon, it's sacrosanct. Wednesdays are "Riverside" days and I look forward to it immensely.
You're a busy lady! Tell us about your successful career as a book author.
My lifelong dream of becoming a successful author is all down to the "The People's Friend" and I can't thank you all enough. Because of the success of "Riverside", it gave me the confidence to approach a literary agent who took me on to write historical sagas set at the end of WW1 in the northeast village where I grew up. One of those sagas, "The Paper Mill Girl", made the Top 50 UK bestsellers chart, which was a dream come true.  I'm still writing sagas and I love disappearing into the nostalgia of the past.
During lockdown, as I had so much time on my hands, I wrote a fun, cosy crime mystery about a group of twelve Elvis impersonators, called "Twelvis". One of them ended up dead with his blue suede shoes stolen. My publisher, Headline, enjoyed the book so much that they gave me a three-book deal to write cosy crimes. The series of cosy crimes was shortlisted this year in the Dead Good Books Reader Award 2022 in the category of New Kid on the Block for a new crime series.
I attended Theakstons crime festival in Harrogate for the awards ceremony. It wasn't false modesty to say I didn't expect to win as I was up against Richard Osman and Val McDermid but it was wonderful to be shortlisted with such acclaimed writers. Richard Osman won with his wonderful series of "Thursday Murder Club" books. I'm now writing historical sagas and cosy crimes alternately and I couldn't be happier. And it's all because of "Riverside" and the support and encouragement that "The People's Friend" magazine gave me.
What are your future plans?
My second cosy crime "Curtain Call at the Seaview Hotel" is out in paperback on August 4th so it's going to be a busy summer. Then my seventh historical saga "A Mother's Christmas Wish" is out later this year too. It's my favourite saga so far with a wilful heroine who isn't all that she seems, and the book has lots of gorgeous festive feelings.  And of course, I'll keep writing "Riverside" too!  I've just written the two Christmas episodes for this year and I hope they put a smile on readers' faces.
If you had to order one thing from the menu in The Old Engine Room, what would it be?
A big slice Clive the chef's cheesecake with a frothy coffee!
---
Read more from the "Friend" about Glenda.