Features Ed Blog: Talking To Oz Clarke
---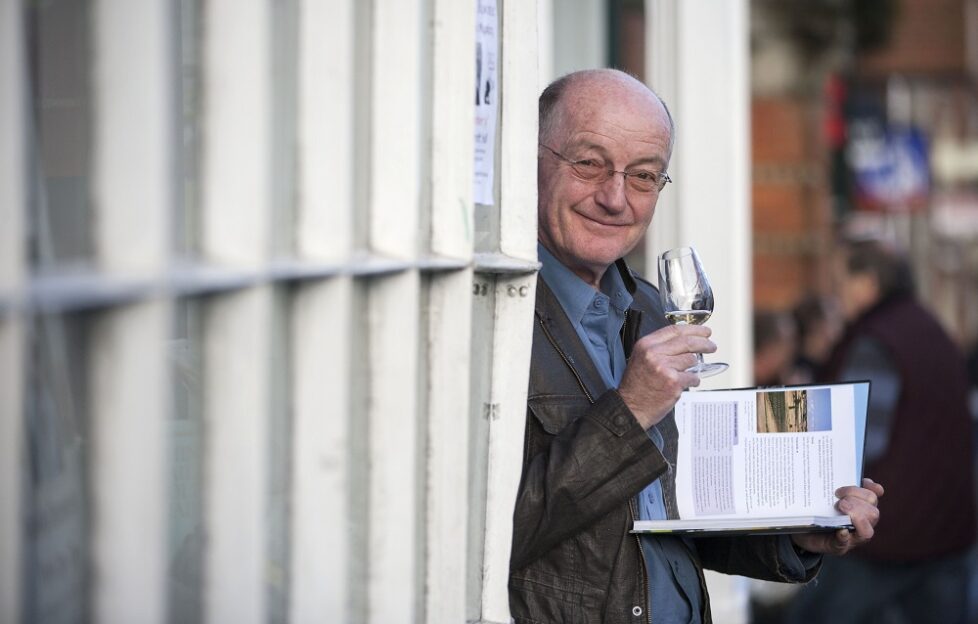 Shutterstock.
I've had a wee spate of interviews recently, and this week I was happy to find myself talking to Oz Clarke.
---
Oz has recently updated his book about English Wine, and will be releasing it later this year. I caught up with him for a chat about it, as he's particularly passionate about English fizzy wine – a great addition to your Christmas table at the end of the year.
Wine-making is not the first thing you'd think about when it comes to the effects of climate change, perhaps. It is changing, though – the climate that France relied on for its vineyards is moving north. Champagne is getting too hot to make champagne, and some of the great makers have been buying up land in south-east England.
Of course, wine buffs may know that champagne is technically an English invention, anyway! In a process borrowed from the cider makers of the south-west, folk start adding sugar and yeast to wines back in the late middle ages (I think).
At the time, English glass was also the strongest in Europe. Only our sturdy stuff could withstand the pressures of bubbly. It helped that we were pals with the Portuguese, who provided us with corks that could withstand the pressure.
Changing Times
As this year has shown us, things are getting hotter – quickly. Producing fizzy wine has always been something we're fairly good at doing, because grapes for fizzy wine don't need the lengthy maturing of table wine grapes. It helps if they're a little sharper in flavour – more acidic – so they can be picked in August, just as our good weather starts to tail off (traditionally, anyway).
Table wines need the grape to mature to their maximum sugar levels to be palatable. Which often means they're harvested in September or even October. These are months which are traditionally too cold in the UK…but no more.
I learnt all this and so much more from Oz, which you'll be able to read in a feature later this year! His passion for wines is infectious. You can't quite look at a bottle the same way. It's not a mass-produced food stuff from a factory. It's the product of generations of knowledge, care and attention to detail.
And, of course, Oz isn't claiming that climate change is a good thing. Merely that a change is taking place – in an industry, let's be honest, that contributes very little to the climate crisis, compared to some others. But it means you can enjoy a great low-mileage glass of bubbly this year, and a new crop is taking off in our country. Well, in England – Wales is getting there, but Scotland and N.I. are still a little chilly!
Look out for the article around Christmas!
---
Read more from the PF team on the Team Blog.