Writer Of The Week: Amanda Antonio
---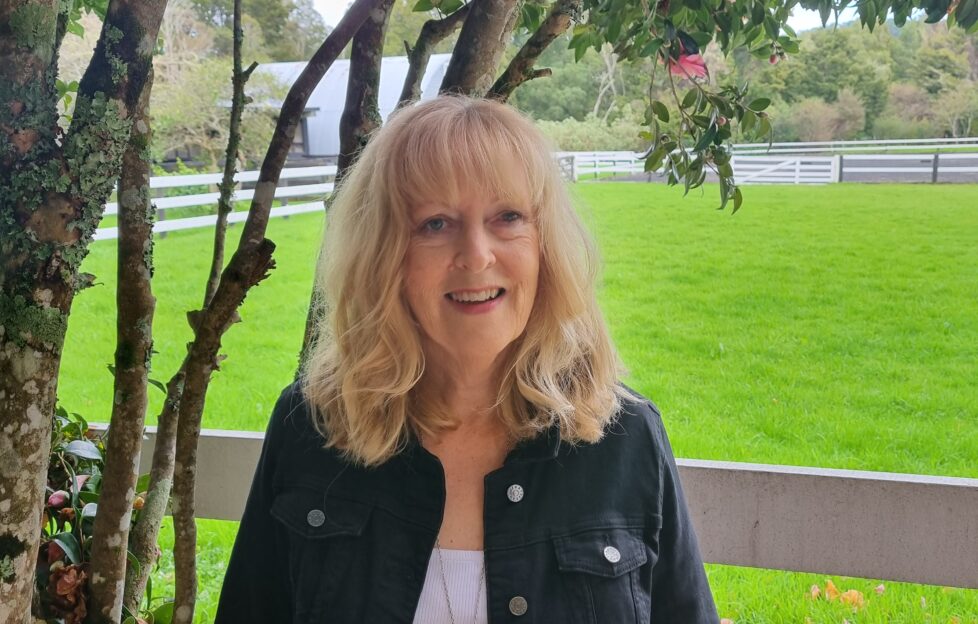 Photograph courtesy of Amanda Antonio.
Our Writer of the Week is Amanda Antonio. Amanda's story, "So Long, Sylvia", appeared in the September 17 issue.
In your story, I'm sure many readers will relate to the narrator's quandary. Have you had a Sylvia in your life?
I have indeed had a Sylvia, and drove her for so long that eventually the odometer clicked over to 0 and started all over again. My family loved riding in her and even when my son grew to 6ft 3", he was still comfortable in the back.
Except for one time when I hit a speed hump too fast, and he bounced up and hit his head on the roof. He was quite unimpressed then, but his sisters found it hilarious.
When the day came that she broke down to the point of no repair, I was surprised how upset I felt. I mentioned this to a friend one day, and when she admitted to having the same feelings when her own car stopped, my imagination fired up and the story of Sylvia was born.
Out of interest, I also Googled how many people named their cars and discovered that, depending on which country you live in, the number can reach as high as 60%.
​What's the most challenging and rewarding thing about story writing?
​For me, the most challenging part of writing is knowing when to stop listening to my inner critic and hit send. I like to leave a story for a week or more after completion, then send it to myself in a different format, like an e-mail for example.
Reading it this way, I can pick up things I've missed out or messed up – until the self-doubt creeps back and I start asking myself if changing the story is making it better or just different. In the end, though, there comes a point where I have to trust my instincts, cross my fingers and send it off.
As for the rewarding part, I'd have to say it's when I find my way to the heart of a character and project their thoughts and feelings on to the page in a way that engages a reader. If I can make someone smile, laugh, or, even better, shed a tear, then I know I've done a good job.
Do you prefer to write in first person or third, or a bit of both?
I enjoy writing in both. Depending on the story, some of my characters slip naturally into first person, whereas others feel better in third. As soon as I have the first line in my head, I know which point of view to go forward with.
As a writer, who have been your biggest influences?
I'd have to say my darling father, first up. He read to my brother and me every night as children, and if he couldn't find a book, he'd make up wonderful stories.
As I grew up and learned to read for myself, I devoured Enid Blyton's Famous Five books and still remember being transported into all their wonderful adventures.
I'm still an avid reader and have read a variety of books over time, but some of my all-time favourites are "To Kill A Mockingbird" by Harper Lee, "All The Light We Cannot See" by Anthony Doerr and "Birdsong" by Sebastian Faulks.
Notebook and pencil or laptop? Kitchen table or study? Blank wall or inspiring view?
I use the OneNote app – which syncs on all my devices – for jotting down ideas and inspiration, but my laptop for the actual writing process. I live in the country with my husband. He has the large office and I have the small one overlooking a stand of beautiful native trees. There's always a bird or two around to distract me, but only in the nicest way.
​What's your one top tip for aspiring writers?
Writing can be a lonely journey sometimes, so consider joining a writing group or sign up for online classes. You'll meet helpful friends and learn valuable skills.
---
You can purchase back copies of "The People's Friend" online. 
You can read more about our writers on our website.