How To Get A Japandi Garden For Autumn
---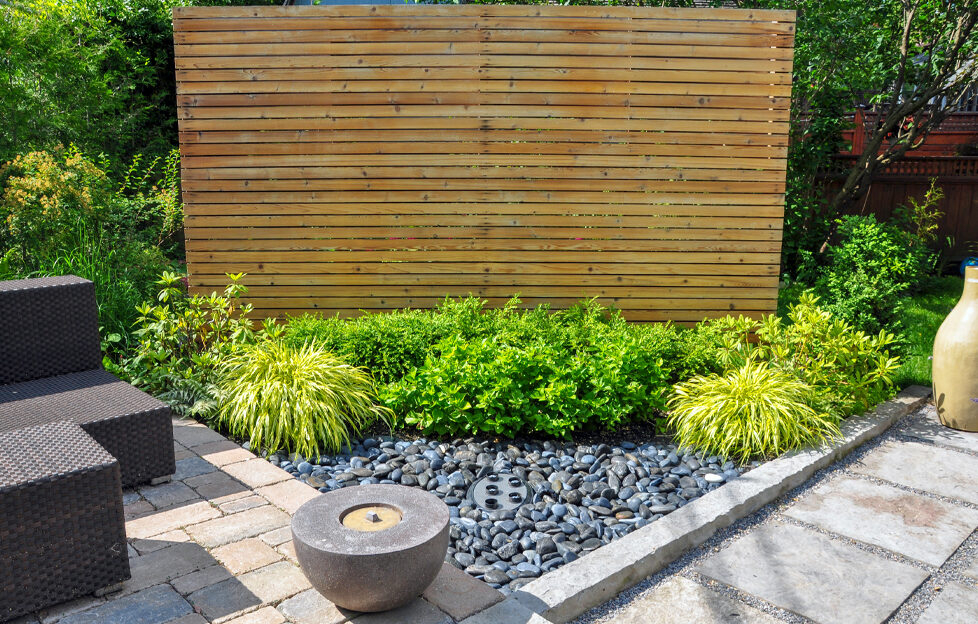 Shutterstock.
A Japandi garden is the new trending style for autumn time. A gardening expert from The Greenhouse People shares their five golden rules for achieving the Japandi-inspired look.
---
Japandi is an interior style that combines the cosiness and comfort of Scandinavian design with Japanese influences of celebrating nature. Now, it's spreading to garden spaces, too. But how you can get your own Japandi garden?
Keep it simple
A Japandi garden should inspire tranquillity, so avoid overwhelming your space with lots of plant species and undefined focal points. Instead, use hardscaping to direct attention where it is needed.
Large boulders are often used in Japanese gardens as abstract, natural art pieces that are both structural and subtle, seamlessly blending in with their environment while drawing focus.
Asian-inspired planting
To embrace the Japandi style, opt for Japanese plant varieties that are UK hardy.
Acer trees, otherwise known as Japanese Maples, are fabulous for adding colour and texture to even the smallest of gardens. A deciduous tree, Japanese Maples will showcase stunning autumnal colours as their leaves turn with the season.
Some varieties can grow up to 25 feet tall while others can be kept miniature by being grown in a pot. And best of all, they're very hardy to our British climate, making them one of the UK's favourite small trees to plant.
Make comfort a feature
Introducing cosiness to your garden is where the Scandinavian side of 'Japandi' really comes into play and is best seen in your outdoor seating area.
Furniture styles should be simplistic, functional and above all comfortable. So, if you love an outdoor sofa, opt for traditional squarer frames with clean lines.
An L-shape sofa is perfect for sectioning off your seating area while creating a cosy social hub for your family and friends.
And don't forget, both Scandinavian and Japanese styles favour natural textures, so avoid anything too plastic and keep to traditional, durable materials such as wicker, treated wood or stone when choosing outdoor furniture.
You should also incorporate soft materials such as weather-proof throw pillows, blankets and outdoor rugs to soften hard textures and achieve the cosy factor during the cooler autumn evenings.
Embrace imperfection
The Japanese philosophy of Wabi-Sabi teaches us that imperfection can be beautiful. Whether that's landscapes or objects, and it's a big influence on Japandi design.
A Japandi garden should appreciate the passing of time and how ageing can heighten beauty. So, no need to replace your outdoor furniture if it's looking a little worn.
Look to natural textures such as uneven cobblestones, weathered wood and mossy rocks. These can all contribute to the natural beauty of Japandi design.
Add a water feature
Your Japandi garden should be a calming oasis for peaceful self-reflection. But living in a noisy built-up area can quickly put a damper on your serenity.
Investing in a water feature is a great way to both drown out unwanted noise and give your garden a focal point.
If you're strapped for cash, you can inexpensively DIY a basic fountain using just a container, some rocks and a cheap solar-panelled water pump. Add some water-loving plants such as lotus flowers, water lilies or ferns for extra decoration.
---
Read more tips on Gardening from the "Friend".