Writer Of The Week: Sheelagh Mooney
---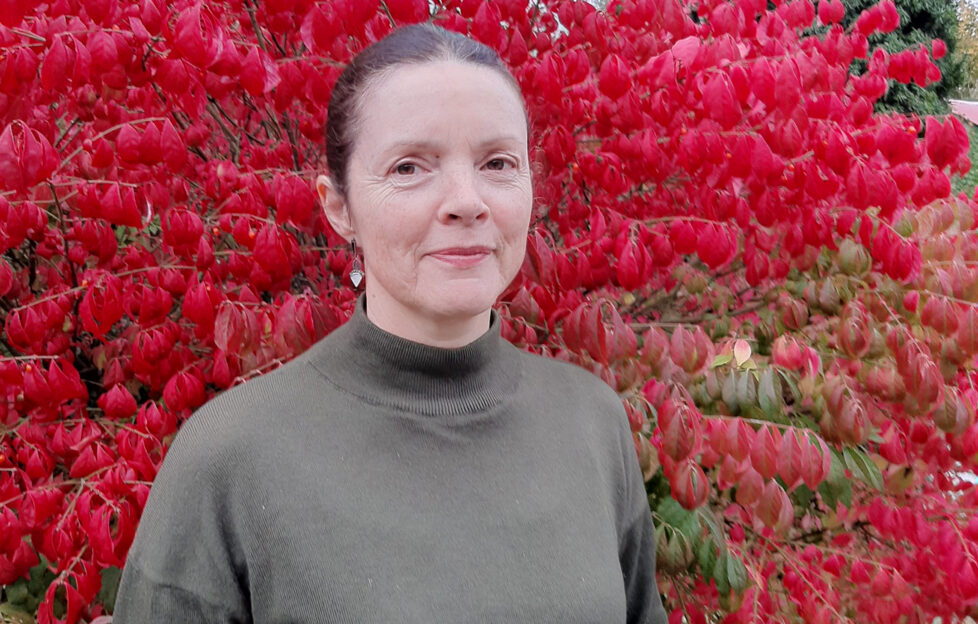 Photograph courtesy of Sheelagh Mooney.
Our writer of the week is Sheelagh Mooney. You can read her debut story, 'In The Spotlight', in our weekly issue out Wednesday 19 October 2022.
Your debut story, 'In The Spotlight', is so much fun. What inspired you to write it?
I really like the idea that you can reinvent yourself and find fulfilment at any stage of your life. I firmly believe that age should not be a barrier to achieving your goals or dreams.
The main character Lucy has come to realise the importance of living a life true to herself and not other people's expectations of her.
Have you always wanted to be a writer? What has your writing journey looked like?
I have always enjoyed writing and used to write little stories into copy books as a child. At secondary school in Navan Co. Meath, I had an inspirational English teacher, Mary McNally, so English classes were a joy and essay writing always great flights of fancy.
I didn't really start writing with a view to publishing until I was in my thirties. I still remember the thrill of having my first piece accepted for broadcast. That was so encouraging and I have been writing ever since, most recently for women's magazines which I have been reading ever since picking up my mother's copies as a young girl.
Which part of writing a story do you enjoy the most?
I love when I get into the flow of writing a story and if I have created a strong character, they really come to life and I know instinctively what they are going to do next. Sometimes the character unexpectedly comes with me when I'm out for a walk. Occasionally, if I forget to bring a notebook, I may have to rush home (much to the annoyance of my little dog) to jot down some new development in the story.
What do you hope our readers will get out of reading your stories?
First and foremost, I hope they find them enjoyable and entertaining. It would also be a real bonus if it inspires readers to make the most of life and fulfil some of their own secret aspirations. I know I personally have been heartened by stories I have read over the years.
If you could give your past self some writing advice, what would it be?
Not to be too self-critical and to realise that the first writing of a story is just a draft and that you can change anything up until the moment you submit it.
And also to remember that you can write anywhere, you don't need the perfect conditions to materialise, but regular practice definitely fosters improvement if not perfection.
What is the best book you've read this year?
That has to be Claire Keegan's 'Small Things Like These'. A really powerful, poignant story of hope set in a small town in the South East of Ireland. It is a beautifully written novella only 100 pages long but a book that lingers long in the mind.
Finally, what is your top tip for aspiring "Friend" writers?
Don't be afraid to write your story down as it comes to you. You can always edit afterwards; in fact, it's probably key that you do. I try to reread and edit my story many times over before I send it off.
And of course, it probably goes without saying, read widely especially the "Friend" to get a good feel for the type of stories that readers love.
---
Read more from our talented writers and illustrators.