Writing Hour Roundup: 18 October 2022
---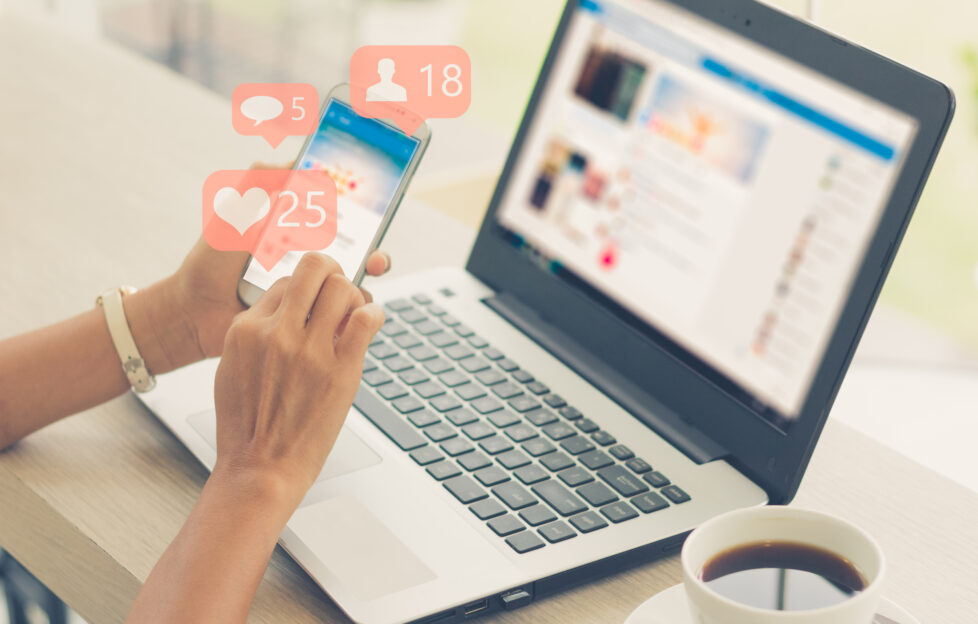 Shutterstock.
"The People's Friend" Writing Hour is held every Tuesday at 11 a.m. on Twitter and it's always a brilliant time! It's a time when we can get together with writers for a chat.
Every week we summarise everything that went on right here for those who missed out.
This week we talked we talked about dream TV casts for your stories, writing advice and your good news.
---
How is everyone? What has made you smile in the past seven days?
Autumn colours, upcoming holidays and day trips, dancing, and even Polly Pullar's beautiful hen! There is lots to look back on with a smile.
If one of your stories or books were being made into a film, who would you cast in the main roles?
Fay Keenan always has a moodboard. That's such a fabulous idea!
I ALWAYS have a fantasy cast, just in case 🤣. Mood board for my new Xmas novel (but sadly, because we lost #CoryMonteith far too soon, not totally possible). I do love style models for my characters ❤️. #VanessaHudgens #OscarIsaac #RoseMcIvor
pic.twitter.com/ygRuvhEPkd

—
Fay Keenan 💙 (@faykeenan) October
18, 2022
If only we had a channel for adaptations of fiction from The People's Friend! TPF-TV anyone?
What's the best part about being an author?
Losing yourself in the story as you write, acceptances and publication days, escaping into a whole new world created by you, seeing the look on a loved one's face when they're holding your story in their hands . . .
The list could go on!
What's the one piece of advice you would like to ask a successful author?
There were some great questions.
How do you keep true to your own voice, yet write what publishers are looking for?

— Jenny Worstall 🌻 (@JennyWorstall) October 18, 2022
A4. Writing the cover letter. It's something that always lets me down, as I prefer to let the story speak for itself, as I always feel so awkward writing cover letters. Sometimes, I end up submitting elsewhere to avoid the disadvantage #PFWritingHour

— Kitty-Lydia Dye (@KittyLydiaDye) October 18, 2022
Do you prefer bookshops to be quiet places?
Most people said they prefer a livelier bookshop with lots of books being bought, a friendly vibe and maybe a coffee shop.
A few of you would like a quieter setting though – to browse the shelves and start reading your new book!
Do you have any writing or reading news that you'd like to share? 
My partner is going to have his first story published in @TheFriendMag next month – two PF authors in one household!

—
SallyAnn East (@SallyWriteType) October
18, 2022
The People's Friend power couple!
Yes, please! My new Christmassy thriller came out last week – Closing In by E.D. Thompson. This is not why I have suddenly turned up, but it does mean I have started learning how to use Twitter and can now participate in Writing Hour!

— Eirin Thompson
(@ThompsonEirin) October
18, 2022
We're looking forward to you joining us!
Because I have been so much enjoying Rings of Power, I have been diving deep into everything Tolkien, rereading the original books, which I've loved since my teens, and The Silmarillion. I've now treated myself to The Children of Hurin and Unfinished Tales.

— Mary Jasper (@MaryJasper2) October
18, 2022
I've been loving the series, too, Mary. Now I have the urge to dive back into Tolkien's books as well!
---
We'll see you at our next Writing Hour on Twitter — 11 a.m. on Tuesday 25 October, 2022.
Or click here to see our previous roundups.