Writer Of The Week: Linda Finlay
---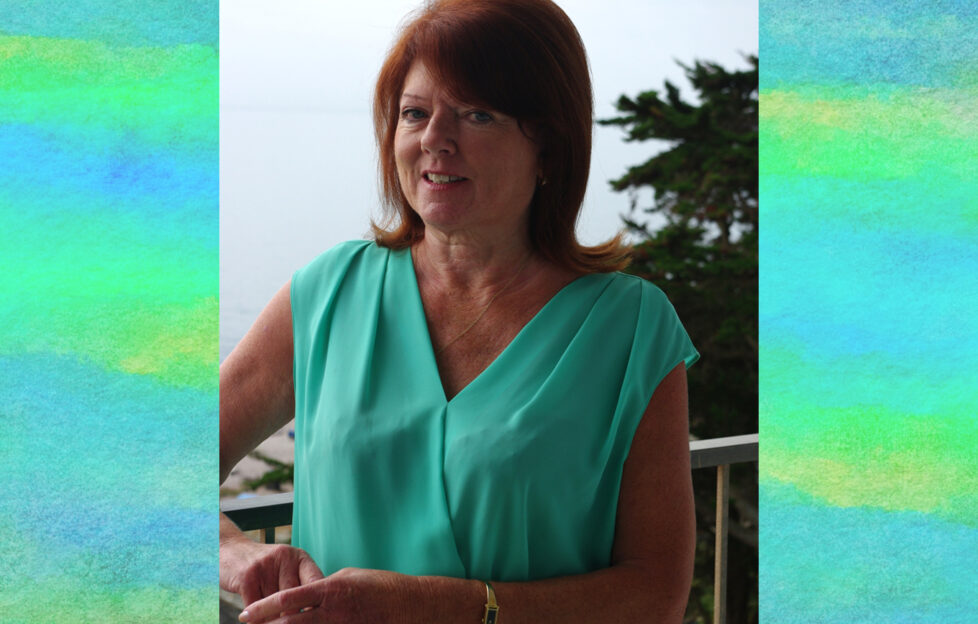 Photograph courtesy of Linda Finlay.
Our Writer of the Week is one of our short story competition runner-ups, Linda Finlay.
Her debut story 'Haste Ye Back' will be published in our weekly issue on sale from Wednesday 16 November.
---
Could you tell us about your story, 'Haste Ye Back', and what inspired you to write it?
I was inspired to write 'Haste Ye Back' after hearing an interview on the radio about these poor displaced women and children who were forced to leave their homes and men folk behind.
When I opened my copy of "The People's Friend" and saw your competition, I felt compelled to enter.
It's a story with hard-hitting themes, yet it remains positive. How did you find the balance?
Thank you. I think it is important to combine hard-hitting themes with positivity to let readers know there is light at the end of the tunnel, that people are compassionate and ready to help.
I was married in Scotland – Gretna Green would you believe – and my memories of the time we spent there, are of the warmth of the Scottish folk, their hospitality and that wonderful farewell of 'Haste Ye Back' which has drawn us back many times.
Why did you decide to enter "The People's Friend" short story competition? What drew you to it?
I wanted to explore what would happen if someone found themselves in the situation Isla did. Obviously she rose to the challenge but it was important to me that she gained something from the experience too. Women sharing the loss of their men folk, for whatever reason, is such a powerful emotion and one I hope your readers will identify with and appreciate.
I felt it was important for the pride of the refugees that they give something back. I got so carried away by the overwhelming emotion of the situation that I just couldn't not enter!
What has your writing journey looked like?
Interestingly, I began writing short stories when my husband was seriously ill and I had to give up my business. I had some degree of success but have never been published in the "Friend" before – so this is a real triumph for me!
One of my early short stories grew too long and became my first novel, The Royal Lacemaker. So, it is true that when you start writing, you never know where you will end up!
I think my own situation, which seemed dire at the time, has influenced the positive nature of my stories.
What are your writing goals?
My story being published in the "Friend" has inspired the desire to write more and I now intend to combine short stories with novel writing. They both have different requirements and challenges and I feel excited by the prospect.
Which writers do you most admire, and why?
I greatly admired the late Hilary Mantel. Joanna Trollope for her great characterisation, Jane Corry for her epic portrayal of modern families, lies and misunderstandings, Jane Austen and Dickens from whom we can learn so much about people and the past.
Finally, what's your top tip for aspiring writers?
My tip for aspiring writers is simply to write and enjoy the process. Get your thoughts down on paper or screen. Don't worry about grammar or spelling, these can be changed later. Go with the flow.
Your ideas and the way in which you express them are unique.
---
Linda's new book, Farringdon's Fortune, the sequel to Farringdon's Fate, will be out on December 8, 2022.
Get to know more of our talented writers and illustrators.