How To Have A More Sustainable Christmas
---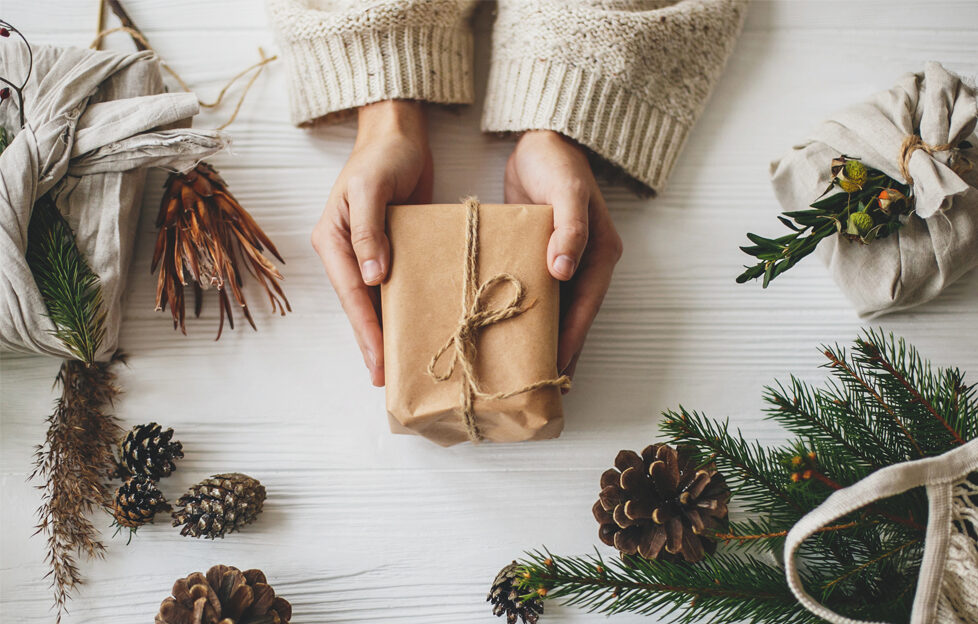 Shutterstock.
More than 85% of us feel we go too far with our gifting at Christmas, according to research by OLIO, the UK's number one sharing app. Here, Tessa Clarke shares her tips on having a less wasteful, more sustainable Christmas.
Gifting
Experiences
85% of us think we gift too many 'things' at Christmas. So why not gift an experience instead? A meal, massage or movies are always popular with my friends and family.
New To Them
Kids especially couldn't care less if a gift is brand new or not. What counts is that it's new to them! Why not search sites such as OLIO, eBay, Shpock or Depop for pre-loved gifts?
Homemade
Nothing says I love you more than a homemade gift! Not big into cooking or crafting? Not to worry, I find a super simple tray bake of brownies is always a hit, and if that's not your thing then check out OLIO's MADE section or Etsy for the homemade touch.
Zero Waste
I always make sure to gift things with no single-use plastic. Peace with the Wild is a great website full of gorgeous toiletries and beauty products that would convert absolutely anyone to the eco-movement, without them even realising it.
It's In The Wrap
Around 227,000 miles of wrapping paper ends up in the bin every Christmas. Why not ditch the paper and instead go Japanese style and wrap your gifts in reusable cloth instead? Totally unique, much prettier and eco too – what's not to love?
Eating
Portions
Avoid food waste at Christmas and plan for how many you're cooking for. Did you know that enough potatoes will be thrown away in UK homes this year to make enough Christmas roasties for the whole country for a whopping 48 years?
Veg/vegan
Not ready to take the plunge and go cold turkey on meat? Why not start small and experiment with vegetarian or vegan starters and snacks this Christmas?
Decorating
Bring The Outdoors In
At this time of year it's amazing what you can do with mother nature's bounty. Get out and go foraging for some pine cones, twigs, green leaves or holly, festoon them with eco-friendly fairy lights for a natural but festive twist on Christmas.
Keep Those Loo Rolls
Start saving your toilet roll inserts and then use them to make personalised Christmas crackers! You can buy the snaps and hats online and then decorate each in wrapping paper and insert personalised zero waste gifts. Examples we've used before include eco-friendly nail polish, lip balm in a tin and alcohol miniatures all work a treat. Don't forget the cheesy jokes!
Travel
Stay Local
The biggest single culprit of carbon in our lives is flying. So why not stay local this Christmas and make the most of what the great UK has to offer. Don't fancy cooking? Check out what great local hotels may have on offer instead.
If you do need to travel, go by train or carpool where possible.
OLIO is a local community app that connects neighbours with each other so they can give away, rather than throw away, spare food and other household items. So they can lend and borrow everyday things instead of buying brand new. It can help you have a more sustainable Christmas this year.