Writer Of The Week: Julie Robertson
---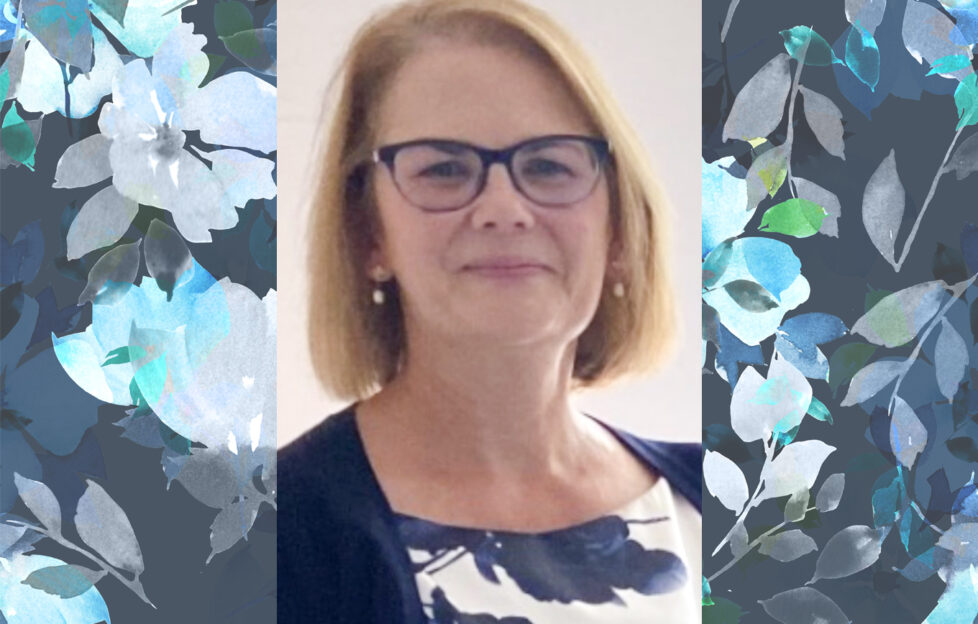 Photograph courtesy of Julie Robertson.
Our Writer the Week is the winner of our short story competition, Julie Robertson!
Read her heartwarming story, 'Amongst The Bluebells', in our weekly issue out on Wednesday 23 November, 2022.
---
Congratulations on winning our short story competition! Can you tell us a bit about your story 'Amongst The Bluebells' and what inspired it?
Thank you so much. I still can't quite believe that I won, it was such a special moment when I heard.
Bluebells are my favourite flower and I visit a huge patch of them every year in the woods near my home. I was actually walking through them in spring this year thinking about "The People's Friend" competition and somehow it swam in to my mind that they could be the basis for my story.
The story is set in the 1980s/90s, and is about the special bond between a young girl and her grandmother and how they maintain that bond despite being separated by a huge distance.
The story touches on the historical migration from Scotland to Canada during the Clearances, reflected in the need for Jane and her family to emigrate due to recession in Scotland in the 1980s. This happened in my extended family and the character of the grandmother has her roots in both my great aunt, whose family did have to leave for Canada, and my own mum, as my sister also emigrated to Australia at the end of the nineties.
Your story has such depth to it, with themes that will really resonate with our readers. Did you set out with certain themes in mind, or did they come into the story organically?
I think they came into the story organically. Once I had the image of the grandmother and Jane visiting the bluebells annually, their enforced separation reflected not only my great aunt and mum's experience but also my own feelings when two of my children moved abroad.
From there the story became about the strength of the everyday woman. I grew up surrounded by strong women – not in the way that we see in the papers or on social media, amazing though these women are – but women who just kept dealing with the challenges of daily life. Maintaining family bonds, coping with heartbreak and happiness, just trying to do the best job they can – with kindness and integrity – no matter what life throws at them.
In 'Amongst The Bluebells' I think the grandmother, and Jane's own mother reflect this and as the story progresses Jane evolves, displaying similar determination and strength.
What drew you to submit your story to "The People's Friend" competition?
I first started reading "The People's Friend" when I was a student nurse in Dundee and often there were copies on the wards for patients to read. I used to borrow these for my tea break and just found the magazine so comforting! Over the years I've continued to buy the "Friend" and my mum started giving me the Annual every year. It's how I start every Boxing Day!
I've always secretly thought what an amazing achievement it would be if I could have a story published in the magazine. When I saw the short story competition this year, it felt meant to be, so I decided to give it a try. I'm so glad I did! Talk about a dream come true!
What has your writing journey looked like?
I've been trying to write stories ever since I was a little girl and read about Jo March in "Little Women" and Jo Bettany in "Chalet School" writing stories, and wanted to be like them. I kept writing for myself all through my life but never showed any of my scribbles to anyone.
Then this year I decided to give writing a serious try, and then I saw the competition in the "Friend" . . .
What's next? What are your writing goals?
I would love to have another story published in "The People's Friend" and I'm working on a couple of ideas towards this goal. The dream is also to write a book. I'm surrounded by bits of paper with ideas and situations and I have a character hovering in the shadows, but as yet I'm not sure of her actual story or how it evolves.
Tell us about the best book that you've read this year and why you'd recommend it.
Oh! So many! It's impossible to pick just one!
I loved "Sorrow and Bliss" by Meg Mason. It was funny, sad and heart-breaking all at once and the writing was wonderful.
"Still Life" by Sara Winman was another favourite, the setting in Florence during and post war was described so vividly and the characters were wonderful.
Finally, what's your top tip for aspiring "Friend" writers?
I'm laughing at the idea of me giving writing advice to anyone!
Really know the magazine I think. Read it, enjoy it and understand what the readers are wanting to feel when they have finished a "Friend" story.
Write from your heart and feel emotionally invested in your characters and what happens to them.
---
Read more from our talented writers and illustrators.