The Best Gardening Books Of 2022
---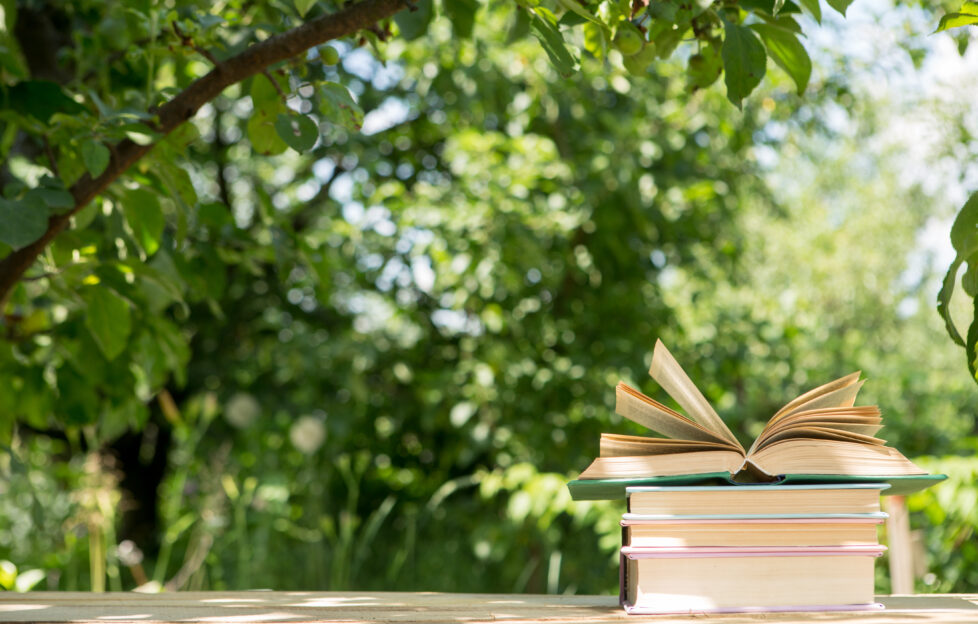 Shutterstock.
Alexandra Campbell, our resident gardening expert, talks about the best sustainable gifts for gardeners in your life in the current issue of The People's Friend. This includes her picks for the best gardening books of 2022. See the list here, and pick up the issue for her other ideas!
There have been some excellent gardening books published this year.
In the past, "practical" and "inspiring" used to be two different categories in the book world, but today's  top practical resources are often now beautifully produced, too.
So these aren't just gift recommendations — they're books for anyone who loves gardening.
1. "The Vertical Veg Guide To Container Gardening" by Mark Ridsdill Smith
I'd recommend Mark Ridsdill Smith's "The Vertical Veg Guide To Container Gardening" to anyone with a balcony, tiny garden or window-sill.
It's about growing veg, fruit and herbs in small spaces, for both new gardeners and experienced ones. Mark Ridsdill Smith is hugely knowledgeable — he started growing fruit and veg on his balcony in 2009 and was amazed to discover how much you can grow in this way.
2. "What To Sow, Grow And Do" by Benjamin Pope
There is a series of gardening books published by Bloom, all written by professional gardeners.
I liked head gardener Benjamin Pope's "What To Sow, Grow And Do", which explains gardening terms and gives sowing and seasonal advice throughout the year.
3. "Pots" by Harriet Rycroft
Harriet Rycroft's "Pots" is subtitled "Fill your containers with plants, tend to their needs, watch them flourish".
Harriet is one of the UK's top experts  on growing in pots, and this attractive book gives you advice on planting combinations, growing media, seasonal pots and growing care.
4. "Wild Gardens" by Stephanie Mahon
"Wild Gardens" by Stephanie Mahon is almost a history of the interface between gardening and wildness over the centuries, giving you a different perspective on some of the world's most influential gardens.
It also has advice on making your garden more wildlife friendly. It's the sort of book you might buy as a present but find yourself reading first!
5. "Sustainable Garden" by Marian Boswell
Garden designer Marian Boswell has written "Sustainable Garden", a practical book on how to maximise your garden's sustainability.
The idea is to work with what you've got, rather than to impose an ideal on your garden.
"By working with your site and it's natural resources, you can save time, money and heartache." It's a good read as well as a helpful reference resource.
Get the issue!
This bumper issue of The People's Friend is on sale at most major supermarkets and newsagents, or to buy online. To make sure you never miss an issue again, you can subscribe to The People's Friend to get every issue delivered straight to your door.
---
You can find more general book recommendations from the "Friend".