Writer Of The Week: Tony Redcliffe
---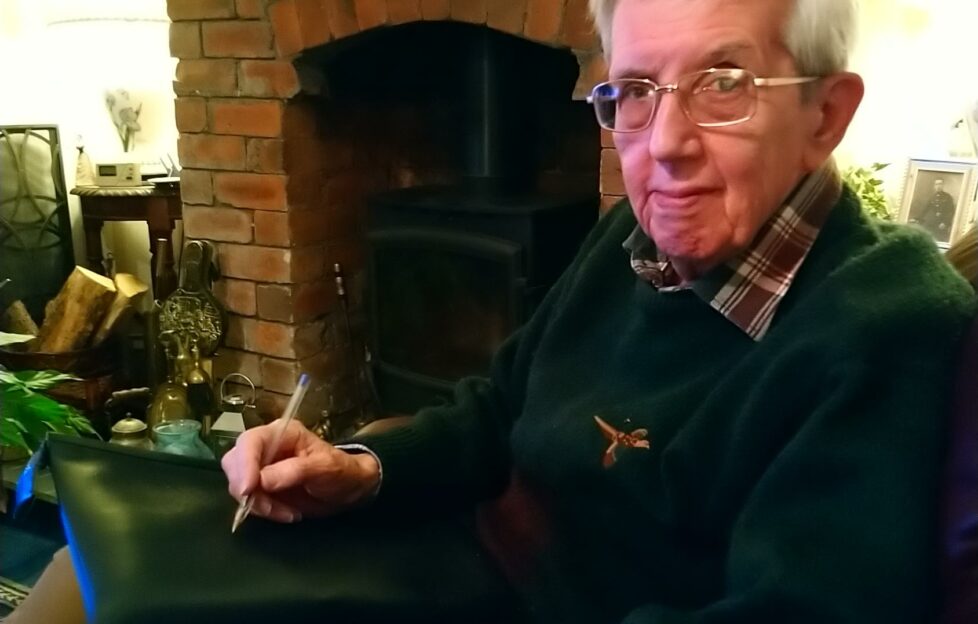 Photo courtesy of Tony Redcliffe.
Tony's story "The Show Must Go On" is in our current bumper issue. It features everyone's favourite nun, Sister Bernadette!
---
Hello, Tony. Can you please tell us about Sister Bernadette. Is she based on a real person?
---
Many years ago the Head of my infants' school  was a Notre Dame nun, Sister Bernadette, much loved by all the children. She was gentle with a smile I still remember. The Sister Bernadette in my story is much feistier, a match for a truculent parent or an uppity priest, but much loved by her children.
Do you enjoy writing recurring characters?
---
I have quite often used recurring characters both in light humour and murder solving. I like the idea of trying to develop a relationship between the character and the reader, a certain amount of warmth or understanding.
Tell us about your writing background?
---
I only started writing after I retired. By chance, I heard on BBC Radio Manchester that they wanted entries for a short story competition – a Christmas Ghost story. I had a go. I was amazed when the producer of the programme phoned to say I had won and the story would be broadcast on Boxing Day. So after that I began to read my wife's "Peoples Friend" and began to submit stories and was eventually successful.
Where do you like to write? Do you have a designated area at home?
---
I write everything in longhand, usually sitting in an armchair in the sitting room with my pad on my knee. Then I have to type it up on my computer using two fingers – takes ages, especially serials or long reads.
What's your favourite genre to write about?
---
In my writing I do like a good murder and fortunately "The Friend" does too, but nothing too gory. Luckily Britain abounds with fruits and flowers that can provide deadly poisons and a Victorian murder is very useful because arsenic, colourless, odourless and tasteless was quite easily available. A murder story needs a strong motive, a foolproof method and a clever detective. I also like light humour. Humour is a challenge because what one person finds amusing others wonder why. Humour in a story should never be unkind. If you want a reader to smile at what a character says or does it should be an understanding smile or a sympathetic chuckle.
What are your future writing plans?
---
I confess I've never read any of "The Friend's Pocket Novels". Attempting one would be a real challenge. Perhaps one day.
Thank you, Tony, we look forward to it!