Merry Christmas, From The Fiction Team!
---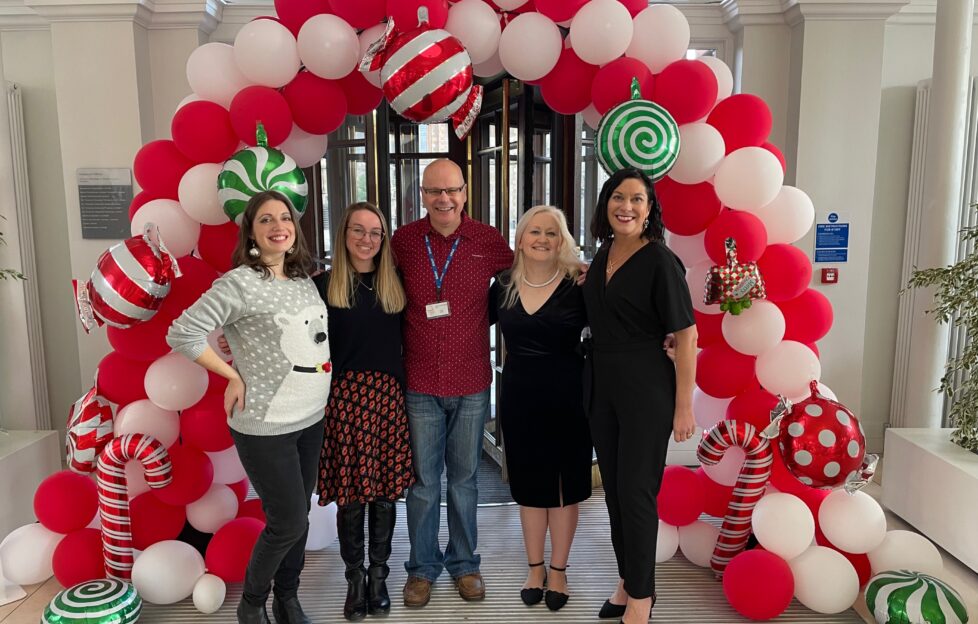 Pic: Jacqueline Munro
From the Fiction Team to "Friends" everywhere – a Merry Christmas!
The "Friend" At Christmas
Here on the Fiction Desk, we'll be finishing for the Christmas break on Friday afternoon.
Two Team members have family far away, so they'll be off visiting for the Christmas period.
The rest of the Team will be in between Christmas and New Year – 'Twixmas', as I believe it's known!
Then we're all off again for two days over New Year, and back to business as usual on Wednesday, January 4.
Our Christmas Meal, and 'Secret Santa'
We've had a nice run-up to Christmas.
The Team were in the office on Tuesday and had good fun opening our 'Secret Santa' presents, which had been placed under our little office tree, with 'Santa' Alan stepping in for the man in the red suit!
We then headed out for Christmas lunch at our favourite Italian restaurant. I think we're all still full!
It was great to all be together for our Christmas meal, for the first time since 2019.
The Fiction Team Photo
Speaking of 2019 – that was the last time the Fiction Team could be together for the Fiction Team Christmas photo, too.
Covid meant that we couldn't be together for a Christmas photo in 2020 or 2021, but this year we can! In the photo above we're left to right – Manon, Abbie, Alan, Lucy and Tracey.
Although covid is still around – I've had it twice this year – let's hope that healthier, more 'normal' days are ahead, for everyone.
A Merry Christmas, To 'Friends' Everywhere
So from the Fiction Team to "Friends" everywhere – a Merry Christmas!
It's fair to say that Christmas can be a difficult time. If that's you, we are sending all our good wishes to you, and hope that reading the magazine provides many hours of comfort, and happy reading.
We wish all our readers and writers everywhere a peaceful and joyful Christmas, and a healthy and Happy New Year.
And just for fun, here's another one of the Team. Thanks to Digital Ed Jacqueline for taking the photos. Merry Christmas!