Writer Of The Week: Sammi Montgomery
---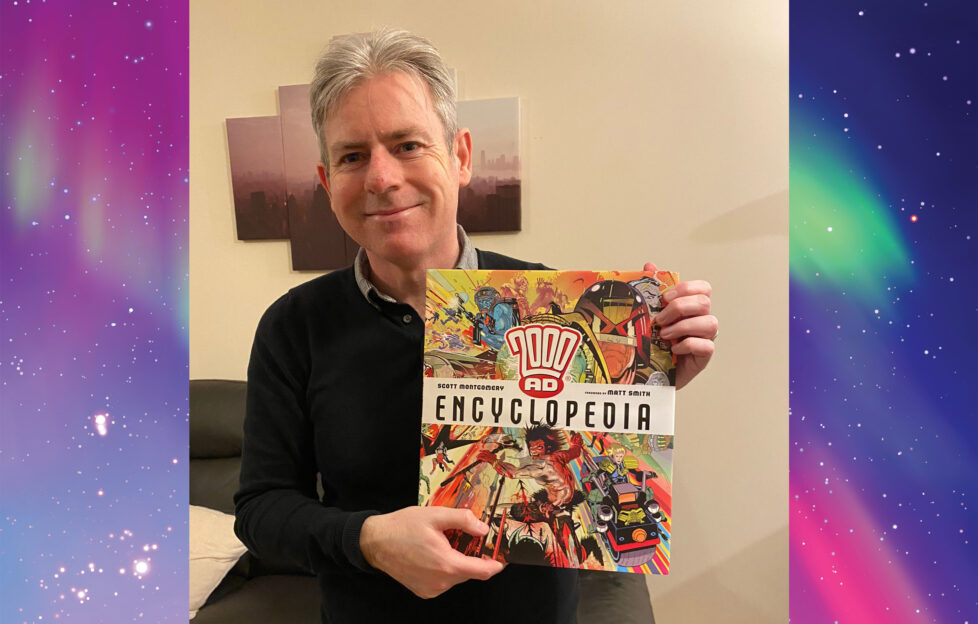 Photograph courtesy of Scott Montgomery/Shutterstock.
Our Writer of the Week is Sammi (Scott) Montgomery. Sammi's short story, "Personal Best", appears in this week's issue of the magazine.
There's a good moral to the ending of "Personal Best". Was that at the forefront of your mind when writing it?
Definitely. The main character, Laura, is an ordinary person whose first instinct is to assist someone in trouble, however minor the trouble may be.
I was inspired by news stories of ordinary people performing acts of extraordinary kindness or bravery (although my story is much smaller in scale). I imagine we all like to think that we would help someone in need and do the right thing.
Are you a runner, or have you run in the past?
Yes! I'm glad you asked. For many years I struggled with being overweight. Middle-aged cliché that I am, at the age of 40 (10 years ago), I took up running, really got into it and the weight dropped off me, which I was happy about. Nonetheless, running isn't for everyone, so please take care, whatever exercise you might want to get into.
The downside to running (especially in later years) includes sore knees, ankles and hips. (Sorry to ruin the illusion.) I'm still running, but I think Laura from my story has the edge on me now!
With "Personal Best", I set out to describe the adrenalin rush of competing in a race, using short, staccato, first-person sentences in the opening paragraphs. I hope I achieved that goal and that people enjoy reading the piece.
You also write science fiction. Have you written any sci-fi recently, and what is it about the genre you like?
I know it's not everyone's cup of tea and that's absolutely fine, but what I love about sci-fi is how it can be speculative, thought-provoking and soaring in its scope and imagination.
I love the escapism of "Star Wars", "Star Trek" and "Doctor Who", or else the mind-blowing universe-building of something like author Frank Herbert's "Dune" series, so meticulous in its detail.
In terms of writing, I was lucky enough to be asked to compile the "2000 AD Encyclopedia" – a huge hardback book all about "2000 AD" – the weekly sci-fi comic, which started in 1977 and celebrated its 45th anniversary last year.
What was the last book you read that you simply couldn't put down?
I'm a huge fan of author Chris Brookmyre and have read all of his books. His latest novel, "The Cliff House", was superb; a twisty thriller which kept me guessing (wrongly) right till the end. I didn't take me long, a couple of days, to read it. Gripping stuff.
In your mind, what makes a great story?
Oh, that's a good question. Engaging characters are the most important element, naturally – but they must find themselves in some kind of dramatic situation, too. Something has to happen, whether it's a moral dilemma or life-changing.
I know this is where potential plot contrivances or clichés can crop up, but for me there definitely has to be some kind of conflict, challenge or drama for protagonists to face. I do love escapism, whether they are thriller books or action movies in the cinema.
Notebook and pencil or laptop? Kitchen table or study? Blank wall or inspiring view?
A combination of all of them at various times sounds about right. One of the most exciting things is jotting down newly-formed ideas with notepad and pencil, sitting in a coffee shop (or a pub which sells coffee). It's great to spend that time almost daydreaming, roughly sketching things out.
Then comes the next step of deciphering those caffeine-fuelled scribblings into something vaguely coherent. For me, the real nuts-and-bolts job of getting a piece into shape, which can be read by others, only occurs by sitting at the computer in my spare room and putting the hours in; writing and re-writing, honing.
Luckily my desk is near the window so I do have a view . . . of a dual carriageway. At least it isn't a brick wall, I suppose. I personally don't like too many distractions and I am amazed at people who can write without peace and quiet. Fair play to them.
P.S. What's your one top tip for aspiring writers?
Don't give up. If you really want to write, then don't let anything put you off. It can be difficult finding the time but, conversely, don't let writing rule your life, either. The more you enjoy life and have memorable experiences, the more those things will inspire your craft. Try to find some balance.
They say "write what you know". I'm not sure I entirely agree with that. I would counter it with "write what you're passionate about" – things that inspire you to be creative.
For example, I am also a huge comedy fan, so I spent the past year writing my own jokes and puns for the daily hashtag Lunchpun thread on Twitter. I reckon I now have enough material for a little book.
Ed: Go on then. Tell us a joke.
I keep up with "Songs Of Praise", but I don't watch it religiously.