Writer Of The Week: Lydia Bailey
---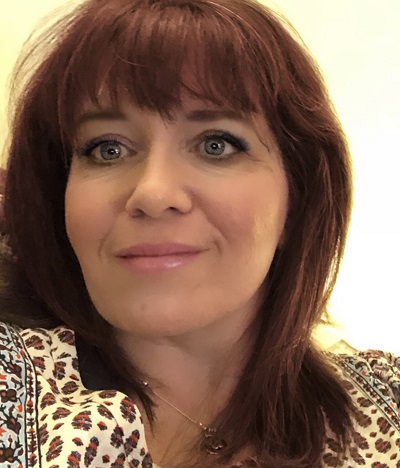 Photo courtesy of Lydia Bailey.
Lydia's historical story appears in our latest Special which is in the shops now.
---
Tell us about your story "The Fisherman's Daughters".
---
The story is set in 1850 in a small coastal fishing village and follows four sisters whose mother has recently died. Hettie and Nancy, aged 16 and 18, are attempting to care for their small twin sisters, Dora and Bess whilst living with and working for their rather tyrannical fisherman father.
I was inspired to write the story following a visit to Clovelley in Devon. A beautiful fishing cove with a steep, cobbled main street winding down to the sea lined with tiny, terraced cottages. I found myself fascinated by who would have lived there two centuries ago.
Do you enjoy writing historical fiction?
---
Very much so! I also enjoy reading this genre and find it has a wider  scope for creating  interesting settings and characters.
How long have you been writing fiction?
In my head- all my life! But for magazines only about five years. I have been a freelance writer of non-fiction for fifteen years, writing mainly for lifestyle magazines.
Who are your favourite authors? 
---
I always find this such a difficult question to answer! I run an Instagram-based book club called 'The Novel Bunch' and we find ourselves reading a varied range of authors and genres. If I absolutely had to choose five desert-island books they would be by; Daphne du Maurier, Rosamunde Pilcher, Patrick Gale, Kristen Hannah and Kate Moreton. All great story tellers.
Do you have a designated writing area at home?
---
I generally find myself with my laptop at the kitchen table, in the heart of the home. During lockdown when the house was rather too full of people and pets (we had just taken delivery of a tiny puppy to accompany our two cats) I would work in my 'soft office' (the bedroom) to find some peace and quiet. I firmly believe a writer can write anywhere and although one may dream of a quiet study with a huge oak desk and windows overlooking sweeping countryside, it is rarely the reality for writers.
What are your future writing plans?
---
I am constantly planning more short stories but I am also currently working on a book. I hope to finish it this year.  I am lucky enough to live near the coast in Cornwall, my husband's family are all Cornish, and I have based it in a cove very close to home. It is dual-timeline with one foot in 1940 and one in the year 2000 and I am very much enjoying piecing together life in Cornwall during the war.
What piece of advice would you give someone who is starting out on their writing journey?
---
My only piece of advice is to put pen to paper every day. A writer is only a writer if they write. Some days what you produce may be unusable, but you will still learn from it. Other days those few paragraphs will go on to be the story in "The Friend" you see today.