7 Easy Ways To Improve Sun Safety
---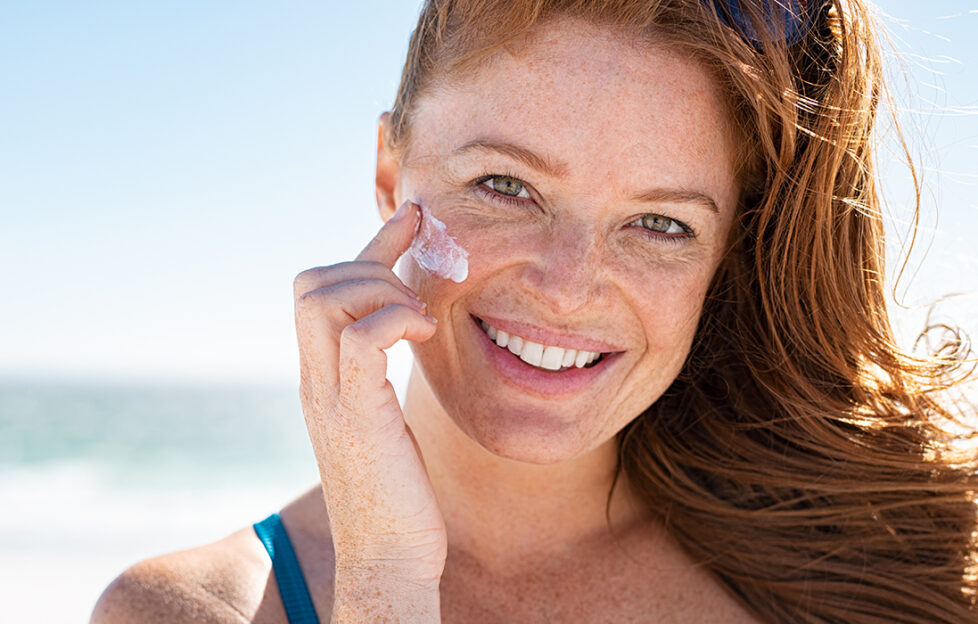 Pic: Shutterstock
With sun awareness week running from May 1-7, we're sharing some easy ways to stay safe in the sun…
Slap On The Suncream
Dermatologists recommend reapplying sunscreen frequently, even if you're using a "once a day" product. Effectiveness inevitably drops, and tests show that, after six to eight hours, a SPF30 becomes more like an SPF8. You also need to apply more than you might think: the recommendation is for six teaspoons of lotion (36g) to cover an adult body properly. Most of us don't use enough, and a study by the University of Liverpool found most people miss 10% of their face, typically the eyelids, temples and ears. It is important to note that 16% of skin cancers occur on ears.
Getting Wet
Water washes off sunscreen, and the cooling effect of water can make you think you're not getting burned. Water also reflects UV rays, increasing your exposure. Use water-resistant sunscreen if you'll have contact with water, but know that towel drying, sitting down or moving around on a sunbed will rub it off, so be ready to reapply regularly.
Prickly Heat
If your skin feels itchy after sun exposure you could have an allergic reaction to the sun's UV rays. Sunlight can react to an ingredient in sunscreen or tablets such as ibuprofen or diuretics, and cause a photoallergic eruption in response to sunlight. Antihistamines can help relieve the itching, and a flannel soaked in cool water can be soothing.
Burning Issue
The key to enjoying the benefits of sunshine is to avoid burning. Even a single sunburn can increase your risk of skin cancer, as the UV rays cause damage to the genetic material in skin cells. The more often you burn, the greater the risk, especially if you suffered sunburn as a child.
Take Care Of Your Eyes
We know that UV rays can damage your skin, but they also damage your eyes and can hurt your vision if you don't take precautions. Cumulative UV radiation can cause cataracts, macular degeneration, corneal sunburn (also known as "snowblindness") and even eyelid cancer. This is why it's important to wear a hat with a brim and polarised sunglasses that absorb the UVA and UVB rays all year round.
Behind A Cloud
Clouds filter out sunlight but don't reduce the UV rays that cause ageing and skin cancer, so you can still get sunburnt even when it's overcast. You are particularly at risk if you are in an environment where the UV rays can reflect off sand, water, concrete or snow. Many people forget about UVA rays, as UVB rays are the main cause of sunburn, but UVA rays penetrate deeper into the skin and pass through both clouds and glass.
Don't Splash The Cash
Inexpensive brands of sunscreen are just as effective as premium products, but you might have to rub a bit harder to massage it into your skin. If you are concerned about the environment, look for a "reef safe" formula that isn't toxic to marine life, and buy recyclable packaging if you can. Greenpeople.co.uk have a good eco range, and Nivea Sun uses 95% recycled plastic in many of its bottles now. Remember that most sunscreens have a shelf life of up to three years.
---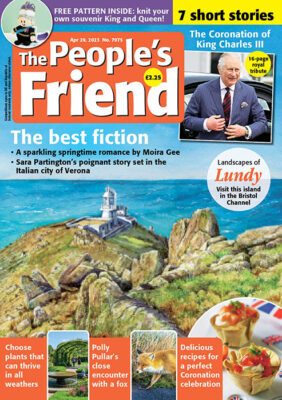 Enjoy the latest wellbeing news each week in the pages of "The People's Friend", as we bring you advice to keep you healthy and happy.
More health content to read now.