Coronation Cake
---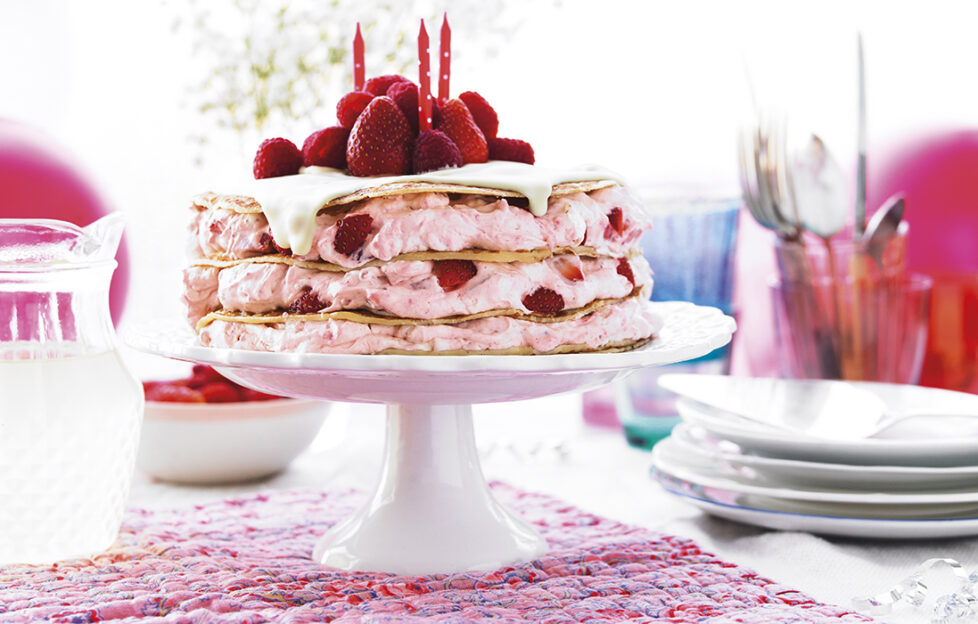 Ingredients:
500g strawberries, hulls removed
1200ml double cream
9 x 7.5cm ready-made meringue nests, smashed into chunks
3tbsp ginger cordial
6 Abra-ca-Debora Sweet Dutch Pancakes
1 block white chocolate
150g raspberries
Abra-ca-Debora Sweet Dutch Pancakes
A centrepiece for your Coronation weekend celebrations, this no-bake "cake" is so easy to make! Or why not serve it for a birthday or summer party?
Serves: 8
Preparation time: 20min, plus 30min for chilling
No baking required
Blitz half the strawberries in a blender, chop the rest of them, but save six for decoration.
Whip the double cream until stiff peaks form. Fold in the strawberry pulp and crushed meringue, then fold in the chopped strawberries and cordial.
Place one pancake on a plate and spoon a fifth of the mixture on to it, spreading evenly. Top with another pancake and spread another fifth of the mix on top. Repeat until the 6th pancake is placed upon the stack.
Melt the white chocolate in a microwave in a microwaveable dish. Drizzle over the top of the cake and decorate with the remaining strawberries and raspberries.
Place in the fridge for half an hour before serving.
---
Send in yours!
If you try this recipe, "The People's Friend" team would love to see your creation! You can send a photo to peoplesfriend@dcthomson.co.uk for a chance to be shared on social media or in the magazine!
Get the issue!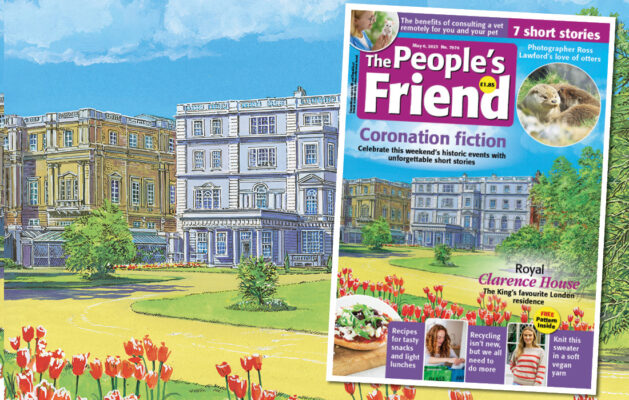 You'll find a whole spread of tasty snacks and light meal recipes in the May 6 issue of the "Friend", on sale May 3. Available online or from most major supermarkets and newsagents. Or, to make sure you never miss our delicious recipes, you can subscribe to get every issue delivered straight to your door each week.
Check out our Cookery section for more recipes.