Cherry Bakewell Tray Bake
---
Image: Brittany Woodruff of Naturally.B for ZWILLING and STAUB
Ingredients:
200g dairy free butter
180ml maple syrup
140g golden caster sugar
1tsp almond extract
500g jumbo oats
200g glace cherries
50g flaked almonds
150g icing sugar
STAUB/ZWILLING & Naturally.B
A great recipe for sharing, this tasty tray bake has a wonderful texture and flavours of maple syrup, almonds and glace cherries…
Makes: 8
Cooking time: 25-30min
Pre-heat the oven to Fan Oven 160°C, Gas Mark 3 and line a baking dish with baking paper.
Place the dairy free butter, maple syrup, golden caster sugar and almond extract into a pan over a medium heat. Stir until the mixture melts and combines together.
Once combined, slowly add the oats until all the liquid has been soaked up and the oats are thoroughly coated.
Add the glace cherries, saving some for the topping. Gently mix.
Spoon the mixture into the prepared baking dish and press down.
Top with the remaining glace cherries and flaked almonds.
Bake for around 25-30min, or until lightly golden. Leave to cool.
Add a little water to the icing sugar until you have the right consistency and, using a spoon, drizzle over the tray bake.
---
Send in yours!
If you try this sweet treat recipe, "The People's Friend" team would love to see your creation! You can send a photo to peoplesfriend@dcthomson.co.uk for a chance to be shared on social media or in the magazine!
Get the issue!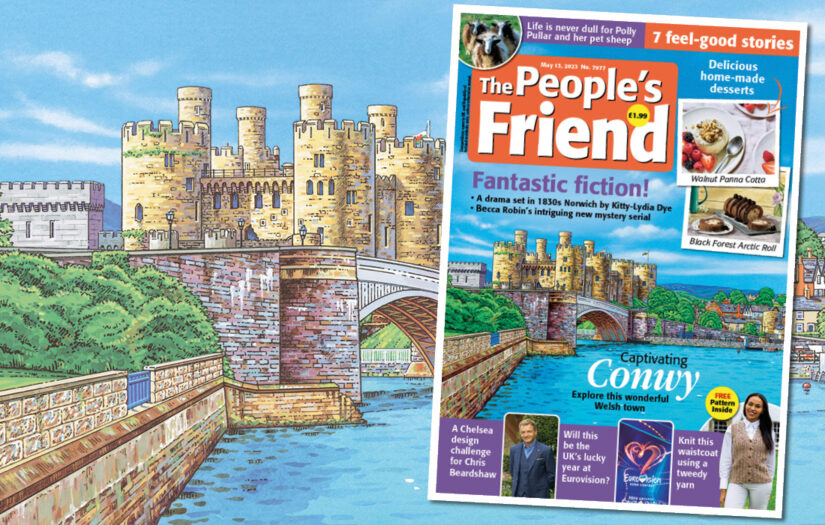 You'll find a whole spread of delicious home-made dessert recipes inside the May 13 issue of the "Friend", on sale May 10. Available online or from most major supermarkets and newsagents. Or, to make sure you never miss our delicious recipes, you can subscribe to get every issue delivered straight to your door each week.
Check out our Cookery section for more recipes.