Writer Of The Week: Julie Silcox
---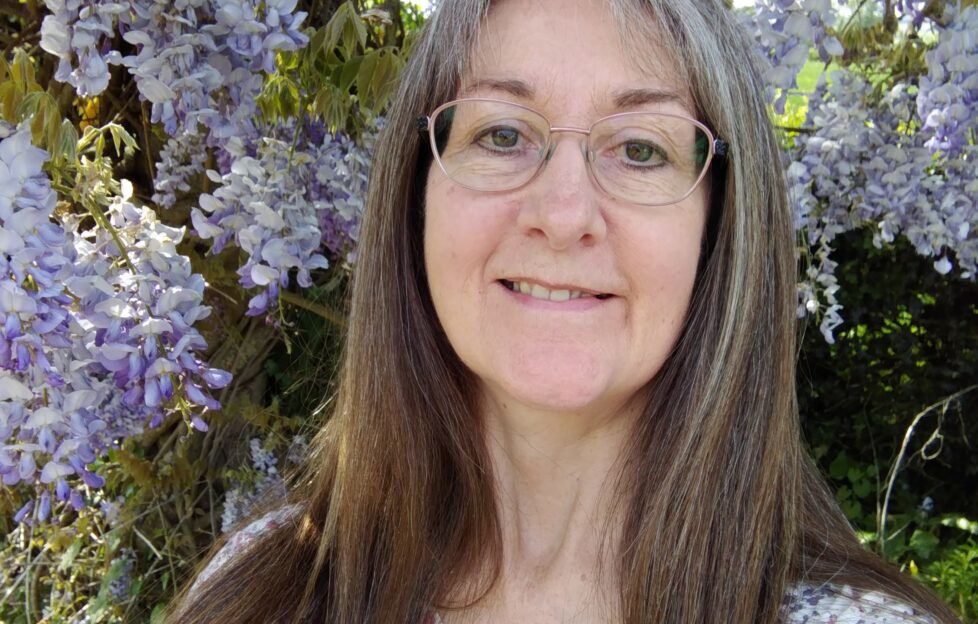 Pic: Julie Silcox
Julie, welcome, and thank you for being our 'Writer of the Week'! Tell us about how you got started in writing – have you always been an author? Is it full-time, or do you combine it with other commitments?
I have always had stories in my head but only started to write them down in recent years.
I did an online course with The Writers Bureau, which was brilliant. It gave me the confidence to send off stories and to deal with those rejections!
I have a part-time job and do most of my writing in the morning before I go to work. I enjoy it so much that it's no chore to get out of bed early.
Your story "Someone Like You" appears in our latest Special, 244. What inspired you to write it?
A friend's son moved to the States many years ago and comes back to visit family every so often.
He always looks up old school friends who still live in the area where they grew up and it made me wonder how it feels for the ones left behind. Are they envious? Do they wish they had moved away or are they content with their lives?
My ideas are usually inspired by a situation and then the characters come along to inhabit the story.
You took part in one of our online writing workshops. Do you find getting together with other writers, for workshops or writing groups, is/has been helpful?
I have always been a bit of a loner but have learned that contact with other writers is essential.
The workshop was excellent, fun and stimulating, and it's surprising to hear how many different ideas can come from a single starting point.
I have recently joined a local group attached to Calne Wordfest, a charity that promotes literacy in the community, and it's inspiring to meet other local writers.
Who are your own favourite authors?
I re-read old favourites such as Rosamunde Pilcher and Elizabeth Jane Howard but also love Emily Barr's travel-based thrillers and Philippa Gregory's historical novels.
I can't resist a good crime novel, too – I love Ian Rankin's Rebus series and Michael Connelly's Bosch.
I'm currently reading Alka Joshi's "The Henna Artist" which may well become a favourite.
What are your writing goals?
I'm working on my first novel and have notebooks filled with ideas for more, so having a novel published is my ultimate goal.
I would also like to branch out into other short story genres, but will always write for "The People's Friend".
What's been the highlight of your writing career so far?
Having stories published in "The People's Friend", of course!
I have had articles published in magazines and local media but my heart lies in fiction, so it was very exciting when my first story was accepted.
And finally – any advice for aspiring "People's Friend" authors?
Don't forget that you write because you enjoy it.
It's easy to get bogged down and overly serious – write something silly occasionally just to remind yourself that it's fun!