Writer Of The Week: Alison Marlow
---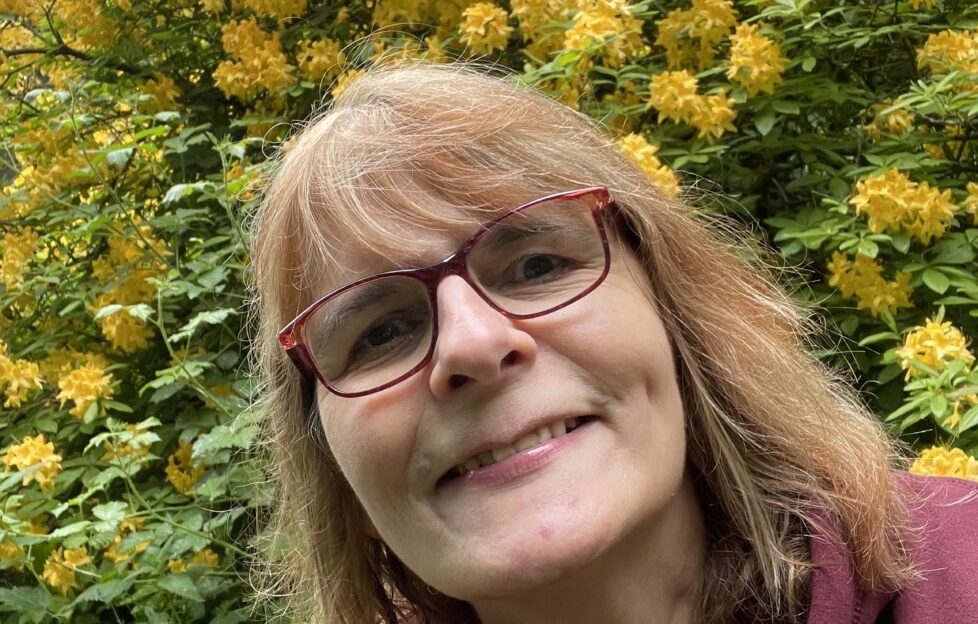 Photo courtesy of Alison Marlow.
Our Writer Of The Week is Alison Marlow. Alison's story "A Flicker Of Change" appears in the July 15 issue, on sale this week.
---
Where did the idea come from for "A Flicker Of Change"?
---
My daughter lives in the tiny canal village of Blisworth in Northamptonshire, famous for its very long tunnel (3076 yards long). It links the village to Stoke Bruerne on the Grand Union canal and really opened up a trading route when it was finally finished in the early 1800s. I look after her toddler, Sebastian, once a week and the towpath is a favourite walk of ours. There is actually a Candle Cottage there and each week I began to wonder more and more about the life of a woman who might have lived there over 200 years ago, making a  rather lonely living selling candles to light the boatmen's way through the tunnel.
The story made for a descriptive read. As a writer, do you find it an easy task to transport yourself into your characters' worlds?
---
Oh yes! As a child, a teacher once told me I had too vivid an imagination and it took me an awful long time to realise this might be a good thing! I imagined how hard it would have been to try and make a living as a single woman at the start of the 19th century, with the hard graft of doing everything by hand, alone.
Do you have a preference to write historical or contemporary stories?
---
I love all both as it means I always have lots of variety. For me, the story is about the people and then the time and the place which have so much influence on what happens to them.
What projects do you have on the horizon? Any plans to write more for the "Friend?
I really hope to see more of my stories in the "Friend". I have written some shorter ones and am working on a longer story for the "Friend" right now. I'd quite like to write a serial for the "Friend" set in the late 1920s based on my grandma who worked in a very unusual cafe too. I also write longer fiction, which though not yet published, has been long listed in two national awards, so you never know. I work in a hospital and the "Friend" is hugely popular with our patients who really want to escape into another world of stories but often really don't have the stamina for a big novel. The selection of self-contained stories, series and serials goes down a treat.
Notebook and pencil or laptop? Kitchen table or study? Blank wall or inspiring view?
---
Both! I always carry a notebook, or jot ideas on to my phone but I write straight on to a laptop. I can write pretty much anywhere, but it's especially lovely to have my elderly dog, Melba, curled up at my feet, snoring, where she is now. When my children were younger, I would write in the bar of my gym – not surprisingly, I never got any fitter though!
What's your one top tip for aspiring writers? 
---
Read, read and read a bit more and don't be snooty and dismiss any kind of fiction as there is lots of learn from all of it. If a story sweeps you away, think about what the author did to transport you and ensured you really cared about the characters. There are stories everywhere, you just need to stop for a moment so you can spot them.
Thank you, Alison.