Apple & Raspberry Cheesecake
---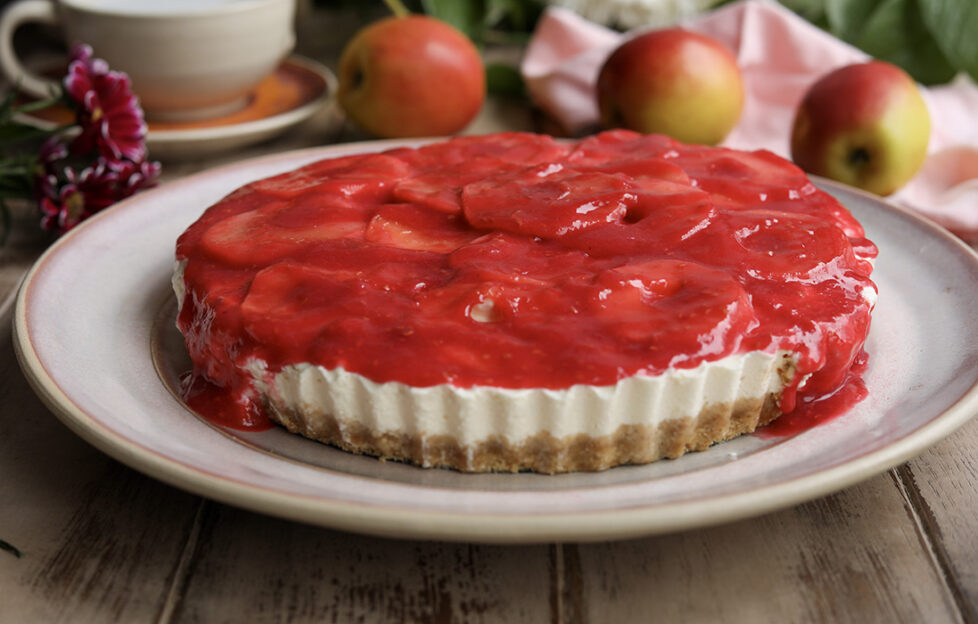 For the base:
150g digestive biscuits
50g hazelnuts
50g butter
For the filling:
450g full fat cream cheese
80g icing sugar
1tsp vanilla extract
60ml whipping cream
For the topping:
250g raspberries
50g icing sugar
20ml lemon juice
2 JAZZ™apples, cored and sliced into 3mm thick discs
100g sugar
Fruity and mouthwatering, this is an easy dessert from Jazz Apple to make ahead and enjoy this summer…
Preparation time: 30min
Chilling time: Overnight
Cooking time: 5-10min
Serves: 6
Make the base by blitzing the digestive biscuits, nuts and butter together. Press into the 18cm cheesecake dish that has been well greased.
Add the cream cheese to a bowl with the sugar and vanilla and whisk until fluffy.
Add the whipping cream to another bowl and whisk until you have soft peaks. Fold the cream cheese mixture into the whipping cream and combine.
Pour the mixture on top of the biscuit base and chill in the fridge overnight.
Make the raspberry sauce by blitzing the raspberries, icing sugar and lemon juice.
In a large pan, add the apple discs, sprinkle with the sugar and cook for 5-10min until softened and slightly caramelised.
Pour the raspberry sauce over the apples, heat through and then transfer to the top of the cheesecake.
---
Send it in!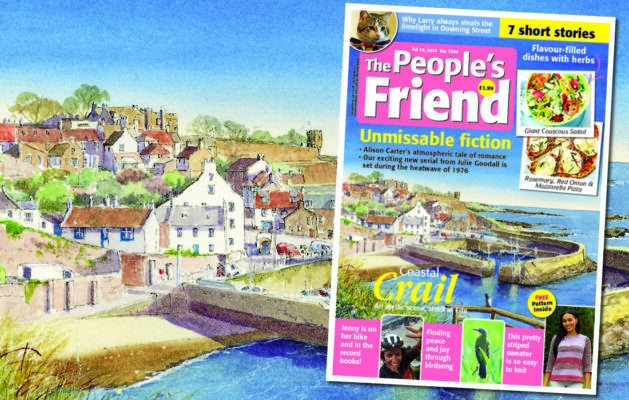 The People's Friend team would love to see your creations. You can send them to peoplesfriend@dctmedia.co.uk for a chance to be shared on social media or in the magazine!
---
For more recipes, visit our Cookery section. Or you can subscribe to "The People's Friend" here, to make sure you'll never miss another one of our great recipes and projects.