Writer Of The Week: Stefania Hartley
---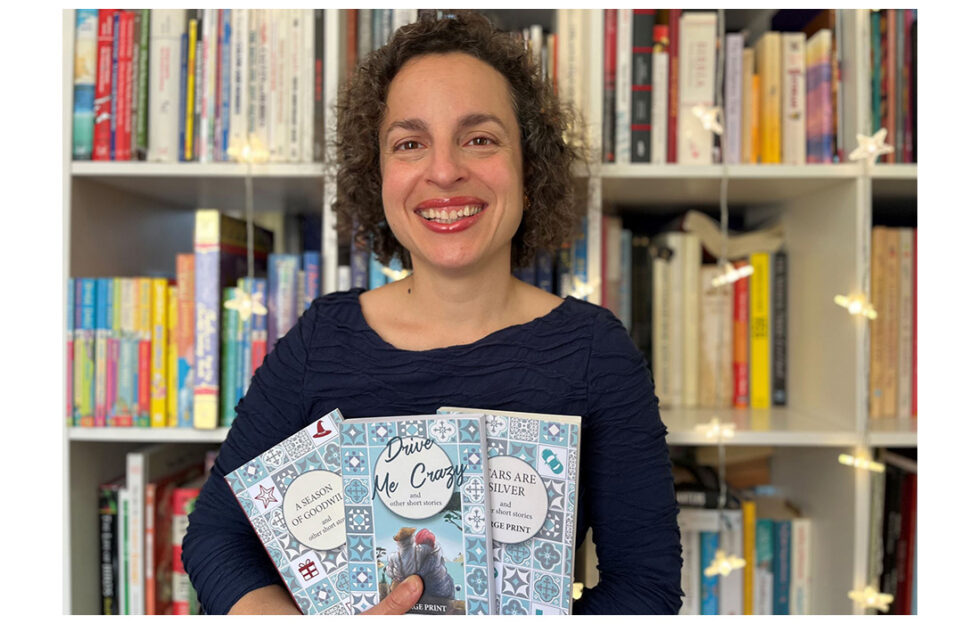 Photo courtesty of Stefania Hartley
"Friend" favourite Stefania Hartley has a brilliant new pocket novel "How To Pick A Husband", out on Thursday. What a great excuse for a chat!
---
Tell us about "How To Pick A Husband".
---
Back in 2017, I had the idea of writing a humorous self-help book entitled "The Sicilian Mama's How To Pick a Husband".
There's a traditional humorous Sicilian song, 'Luna mezz'o mare' (it features in the wedding scene of The Godfather movie), in which a daughter asks her mother to choose a husband for her. I thought that, being a Sicilian mama myself, I should have a go at writing a book of serious and not-so-serious advice on how to choose a partner. But as I tried to write it, I found that I wasn't sure anymore which was real advice and which was not. Eventually, I decided that I had almost no clue about how to choose a partner, and I ditched the project.
Years passed, and I had started writing fiction. But the idea of the Sicilian mama's guide to choosing a husband wouldn't leave me. Finally, I thought I could incorporate it into a fictional story. So the idea for this pocket novel was born. I won't say any more or I'll spoil the twist!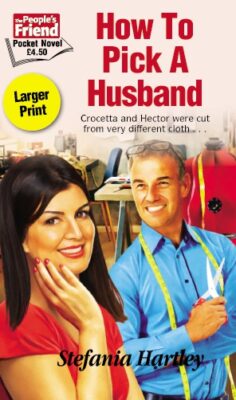 Stefania's pocket novel is out on Thursday.
It's refreshing to have lead characters that are in their 50s. Was this a conscious decision?
---
Yes, it was. I'm fascinated by mature characters. I love to explore their life experiences, baggage, and the way they adapt—or not—to changing times. I find older characters a lot more interesting than younger ones, perhaps because I resonate with them more!
How long have you been writing fiction?
Around ten years. I started writing for children thinking that it would be easier than writing for adults. I quickly discovered how wrong I was! Once I gave myself permission to write for adults instead, I found my happy place!
Who are your favourite authors?
---
Excluding my writer friends—otherwise I would be biased!—I love Richard Osman for his humour and his fascinating characters in their seventies. Maggie O'Farrell transports me to the past in a way that makes me hear it, taste it and feel it. I love Chesterton's Father Brown, and with my WI book club I'm currently reading "The Rosie Project" by Graeme Simsion, which is hilarious.
What are your future writing plans?
---
I don't like to plan much. I prefer to go where the enthusiasm takes me. Not having plans also means that I cannot underperform on them! But I have a rough idea of where I want to go.
For a few years now I've been self-publishing the short stories and pocket novels I've written for "The Friend", and I've built a small but loyal readership on Amazon ( https://www.amazon.co.uk/kindle-dbs/entity/author/B07XND41YF ). I've enjoyed this so far, so my immediate plan is to continue, maybe exploring different story lengths and formats within "The Friend".
I love writing for "The Friend" for many reasons but, among other things, also because the stories can cover a wide range of length, topics and genres.
What's your advice to budding "Friend" authors?
---
Read the magazine and familiarise yourself with its tone and content. Then put it away and come up with your own stories, the ones that stir something in you. Thinking back to my experience of trying to write for children, my more general advice for any budding writer is: don't try to write what you think is easier, but write what you like. Thank you for having me on the blog!