Writer Of The Week: Lydia Jones
---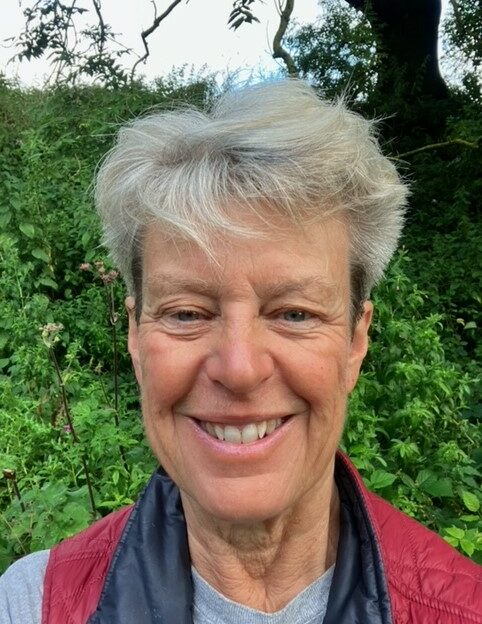 Photo courtesy of Lydia Jones.
This week we catch up with author Lydia Jones whose series "The Show's The Thing" begins in this week's issue.
Tell us about your series "the Show's The Thing" and where the idea came from.
---
I spent fifteen years as a "dance mum" (although I promise I wasn't as bad as some are depicted in the series!) I have lots of experience of backstage environments and show terms with all the pressures entailed. I enjoyed it all. The idea grew from my memories.
It's a very different format to your usual fiction, short stories and serials. How did you find the writing process?
---
I loved it! In the past I've written lots of shorts of 800 words and I miss the challenge of telling a story in so few words. This series format is perfect as I have to tell a story each week but still link in the bigger picture. It's a dream to write – please let me write another one!
Tell us about your writing history.
---
I've always written! I began writing for publication as most people do: with short stories. In all I've had almost 500 published! My first serial was only three instalments long as I was scared stiff of committing to so many words but now I love writing them!
What's your favourite genre to write?
---
I'm smitten with this series format but I will also always love writing a good serial to really get my teeth into characters and their lives.
Who are some of your favourite authors?
---
Classical: it's got to be Jane Austen; she's so perceptive and I love her sense of humour. Modern: Libby Page; Victoria Hislop; Kate Morton; anything by Maeve Binchy or Joanna Trollope.
What are your future writing plans?
---
Another series and more serials for "The People's Friend" if you'll let me!
What advice would you give to someone trying to break into the world of fiction?
---
Study the market but do write from your own experience or your voice will sound phoney; only the plot/characters need to be fiction. Everything else will be enriched by your own first hand impressions. And above all: don't be discouraged by lack of success. I sold the first story I ever submitted to the "Friend", but then didn't sell anything else for nearly a year!