Our Yearly Publications
---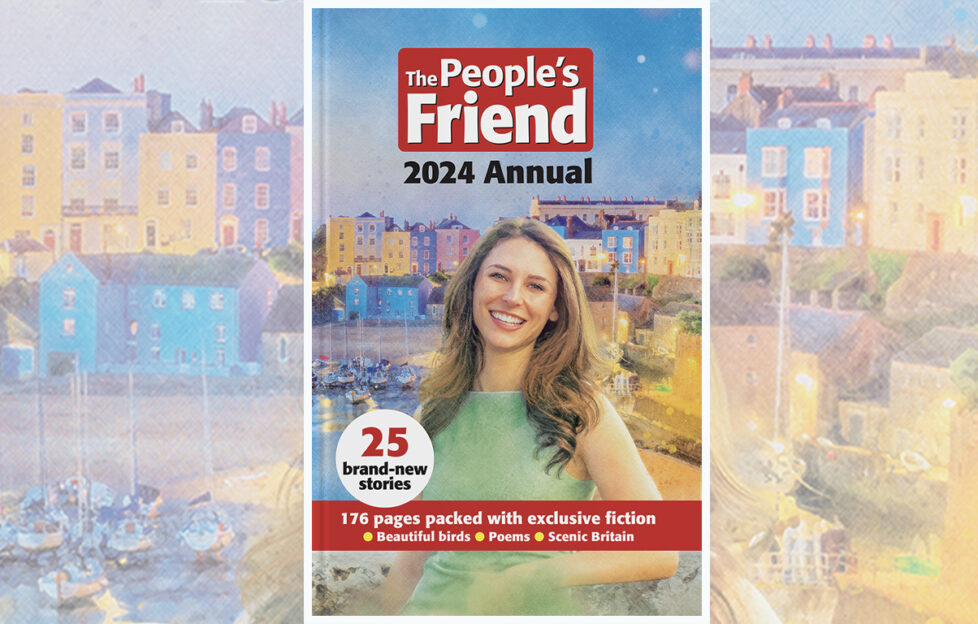 All images (c) DC Thomson.
Around this time every year, our three little annual publications appear on the shelves – the "People's Friend" Annual, "The Fireside Book", and "The Friendship Book".
Let's take a look at this year's 'little books'.
The People's Friend Annual 2024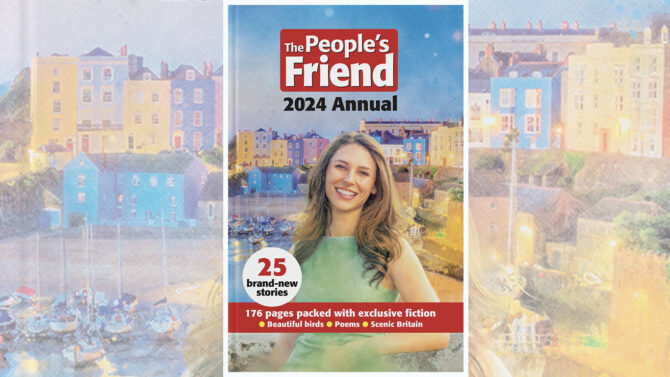 Our PFA Annual 2024 is packed with 176 pages of year-round reading.
It features 25 brand-new short stories, which reflect the rhythm of the year, and poetry to enjoy.
You can enjoy little nuggets of information about all destinations throughout the UK, accompanied by lovely J.Campbell Kerr illustrations.
We've also put together lots of fascinating info all about Britain's beloved birds.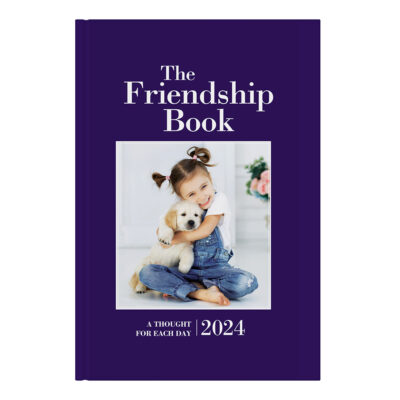 The Friendship Book
2024's 'Friendship Book' carries a thought, poem or reflection for every day of the year.
It's full of feel-good, uplifting reading – perfect for quiet reflection.
The Fireside Book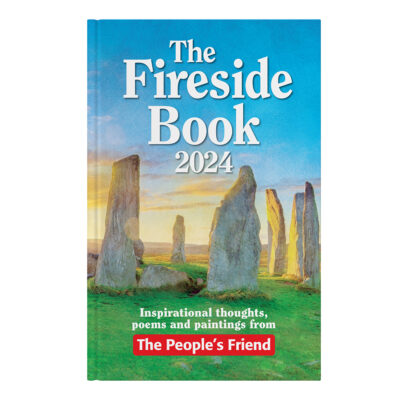 The Fireside Book takes us through the year with beautifully-illustrated poems which reflect each season.
We follow the year in nature, learning fascinating facts about our beloved British wildlife along the way.
We also take a look "Through The Manse Window", with thoughts and reflections from cherished contributors.
Next Year's Annuals
Our annuals for 2025 are already with our Production Team, and we've now starting to gather stories and poems for our 2026 annuals.
If you'd like to contribute work for consideration:
*please remember we work to a set template for our 'Friendship Book' – for details click here
*stories for our annual are perhaps the most traditional of all our fiction, and often reflect the passing year, so seasonal submissions are welcome.
To Buy A Copy
Our annuals are available to buy at the DC Thomson shop – please click here, or call 0800 904 7260. If you're calling from overseas it's 44 1382 575322.
To buy all three little books at the discounted price of £26.00, please click here.
Happy reading!