Writer Of The Week: John Darley
---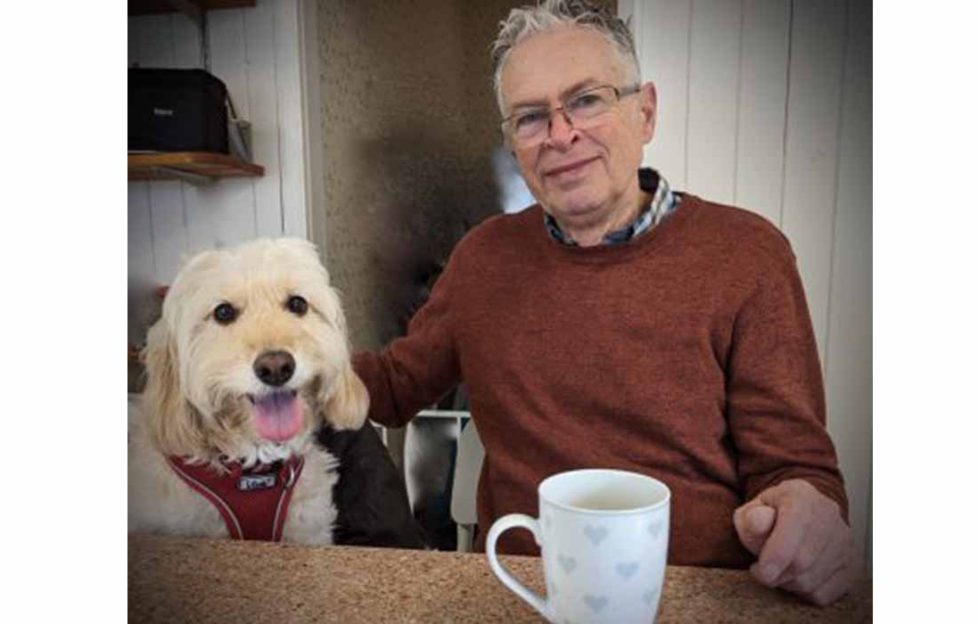 Photo courtesy of John Darley
Author and poet John Darley tells us about his new Pocket Novel that's due out on Thursday.
---
Tell us about your Pocket Novel, "Sealed With A Kiss".
---
It's set in the 1960s in the New Forest. Ella Ewell lives in a semi detached cottage with her mother, Margaret, a former model. The other attached property which stood empty for a couple of years is now occupied by Fred Beverley, a widowed antique and  oddments dealer, and his four children. Ella is a conservator at a museum in London. One day the eldest child from next door brings a King Charles the 1st seal to show Ella. She takes it to work to show an expert but both he and the seal subsequently disappear. Other sinister people seem to be involved. A friend of Ella's, Nick Timpson, helps her get the matter resolved, and this will lead to other things, with an intriguing sequel for Ella's mother too. I used Captain Marryat's novel, "The Children Of The New Forest", as an idea for my story, connecting the two by the history involved and the Beverley name.
Do you enjoy writing stories set in that era?
---
I very much like writing stories set in both the fifties and the sixties as they are so familiar to me, having been a child in the former decade and an adult in the following one. Having said that, I do enjoy writing stories in any post second world war era; I find it gives me more variety and scope to my writing.
What's your writing process like?
---
It's a bit sporadic. I might get up one morning and find I need to get writing because I've got an idea buzzing around in my head. For the most part, though, I tend to work on a novel in the afternoon where I can pace myself and more readily set targets for my work's progress. This can, occasionally, extend into the evening as well. When you're writing something on the scale of a novel you do need to make the most of every opportunity to get ideas written down that come your way.
What other creative pursuits do you enjoy?
---
I do enjoy painting, mostly small watercolour sketches. I find it very relaxing, particularly, so after I've completed a novel and sent it off, it offers a release and a distraction. Photography is also a favourite pursuit; I especially like to capture the moods of the seasons, and sometimes these pictures can inspire my poetry as well.
What are your future writing plans?
---
A few years ago I never would have imagined that I could be a novelist; now, eight novels on, and with the wonderful support and encouragement from my editors, I cannot imagine doing anything else. I would like to write a cosy crime mystery and I have one in mind already.