The Wooden Heart – Episode 13
---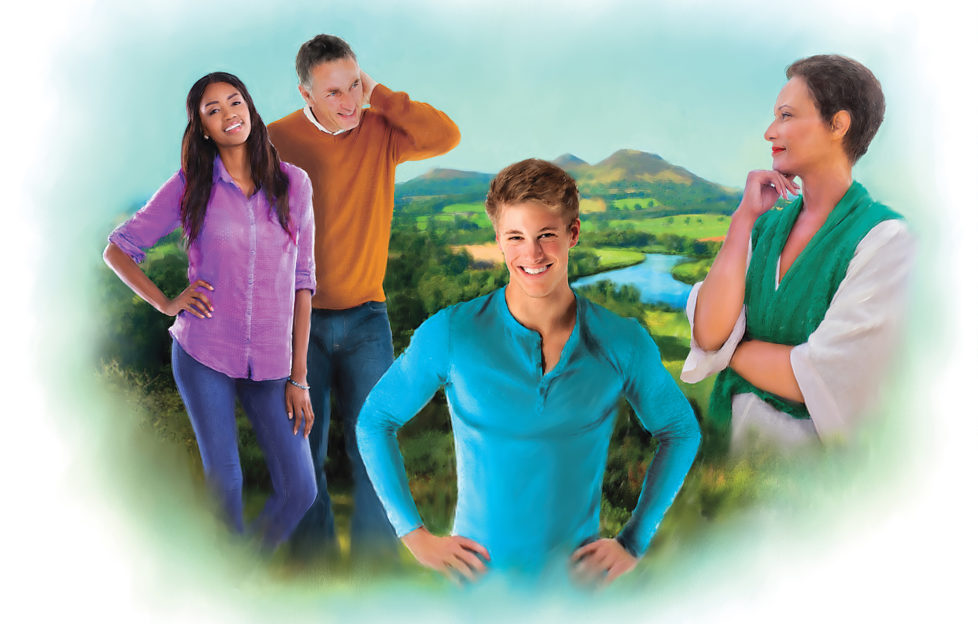 Illustration by Helen Welsh.
Stephen turned to Gabrielle and grinned.
"I have a daughter who can also read my mind," he said.
"I don't even pretend to do that." Gabrielle smiled. "I'll simply listen and respect any confidences. As we did before."
He nodded.
"OK, I feel guilt and grief, intermingled. Guilt that I wasted so much time and energy disliking the man.
"Grief that he's gone now, and I will never be able to say I'm sorry, or even to thank him for what he did."
Another pause, without stress this time.
"He left me everything in his will," Stephen finished. "Everything he had, though it was only a few pounds here and there, plus the cottage I grew up in. It was the house where he lived all the years I knew him."
He looked down at his fingers and flexed them.
"Owning two houses doesn't make sense. Ash and I have talked it through, and we're moving in there, under his shadow almost.
"The granddaughter he never knew, like her mother, will find the colours and the fabrics which will bring the house alive and turn it into a home."
"I think he'd like that," Gabrielle said quietly.
"Who knows?"
"And what are you doing with your own house?" she asked.
"That's just it," he answered quietly. "Ash insists that I make the decision to rent or sell, but I don't know which."
More pause signs in the music score. Gabrielle waited to be called in.
His eyes flicked up at her.
"What do you think?" he asked.
Her eyes were level.
"Permission to speak freely?"
Stephen nodded.
"Go ahead."
Gabrielle took a deep breath.
"Being a professional musician turns you into a gypsy, always moving between places, people and orchestras.
"I have known people who lost a partner, then either turned their once-shared home into a shrine or, worse still, a jail. It doesn't work.
"Putting your life on hold never brings them back. All it does is waste the life that has been left behind."
She paused.
"I had an old grandmother," she said quietly. "Her advice was to look forward, never try to look back, because nobody can change what has happened in the past.
"From what I've seen of life, it is the very best of advice.
"Therefore, I'd advise you not to hold on to your old home and rent it, but to sell it and walk away. Don't try to cling to the past. Set out to do something new with your life."
Gabrielle swallowed.
"I never met your wife, but she sounds very special. If she was the person I think she was, she would tell you to set out to build new memories.
"The good memories will never be lost, but they're not enough on their own to justify standing still, looking backwards."
This time there was a very long pause; so long that Gabrielle feared she had over-stepped the mark.
Then Stephen nodded.
"One of the wonderful things about women is that they can see right to the heart of an issue, then tell you straight.
"Thank you – and your old grandmother. You've helped me make up my mind."
"To do what?" she asked.
"Start again," he said simply. "What else?"