Irish Oatmeal Tea Brack
---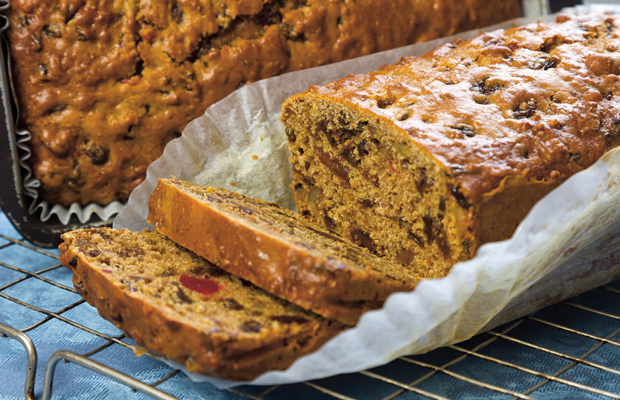 450 g (1 lb) mixed dried fruit (sultanas, raisins, currants, mixed peel)
425 ml (¾ pt) strong cold tea
200 g (7 oz) brown sugar
100 g (3½ oz) Flahavans Irish Oats
100 g (3½ oz) chopped walnuts
2 eggs beaten with 2 tbs milk
350 g (12 oz) self-raising flour
To Serve: butter.
Recipe courtesy of www.flahavans.co.uk.
Prepare the fruit by soaking overnight in the cold tea with the sugar and oats in a large mixing bowl.
Pre-heat oven to 170 deg. C., 325 deg. F.,Gas Mark 3. Grease or line 2 x 2 lb loaf tins.
Stir the remaining ingredients into the soaked fruit mixture.
Turn the mixture into the prepared loaf tins and bake in the centre of the oven for about 1 hours until golden brown and springy to the touch.
Cool on a wire rack.
Slice and serve with butter.
This recipe makes two loaves. It also freezes very well – slice before freezing.