Strawberry, Mint and Pineapple Iced Yoghurt
---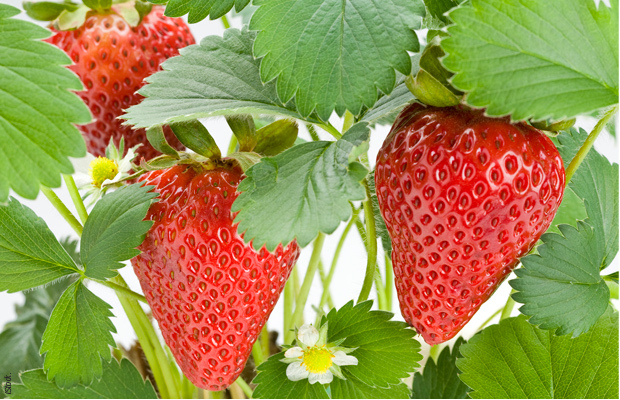 iStock.
Ingredients
450 g (16 fl oz) Sweet Eve strawberries
1 tbs lemon juice
130 g (4½ oz) caster sugar
250 g (9 oz) whole milk, unset yoghurt
2 tbs of freshly chopped mint, plus 4 extra sprigs for decoration
To Serve: finely chopped fresh pineapple
Recipe courtesy of www.sweetevestrawberry.co.uk.
Been out in the sun this summer? This delightful yoghurt could be just the thing to help you cool down!
Method:
Slice the strawberries into small pieces and place them with the lemon juice and sugar in a saucepan. Warm gently, mixing well with a wooden spoon. Mash the strawberries with the back of the wooden spoon as the sugar dissolves and the mixture warms. Set the cooked strawberries aside to cool, covered.
Mix together the yoghurt and mint in a bowl and then add the strawberries.
Spoon the yoghurt mixture into 4 individual serving glasses, moulds or plastic ice-lolly moulds and freeze for at least 3 hours, or overnight.
When ready to serve, take the serving glasses or moulds out of the freezer. Dip into warm water to unmould on a plate. Serve with finely chopped fresh pineapple and decorate with the reserved sprigs of fresh mint.
Still hungry? Check out this tasty recipe for Blueberry And Yoghurt American-style Pancakes.
We publish plenty of delicious recipes in "The People's Friend" every week. If you haven't subscribed to the magazine yet . . . well, you don't know what you're missing! 
We even offer gifts and discounts for taking our a subscription with us!