Calling All Fans Of "The Farmer And His Wife"!
---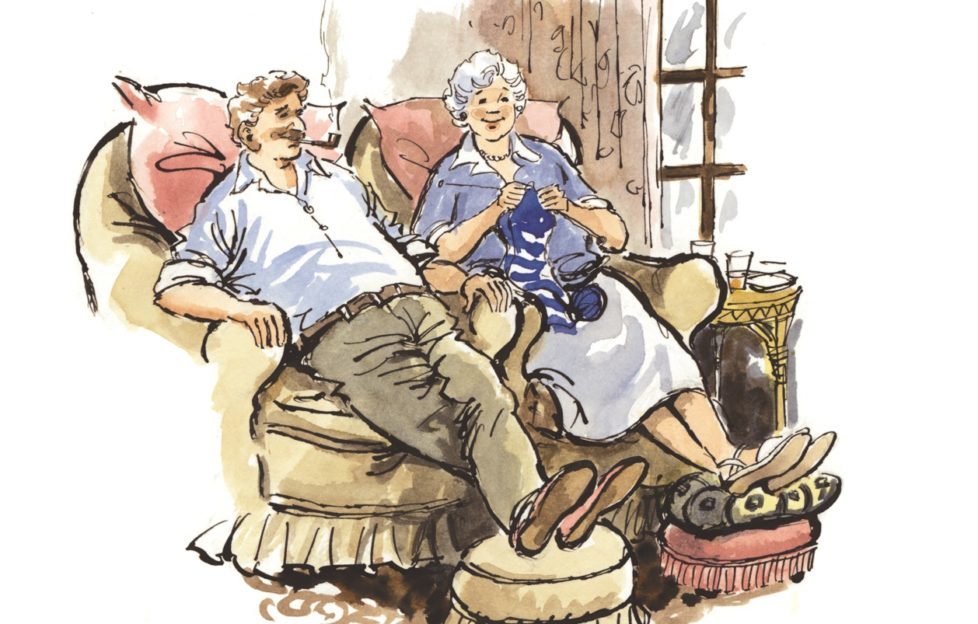 Recently, we ran an unofficial poll on our Facebook page. What, we wondered, was your very favourite part of the magazine? The answer came back, loud and clear – "The Farmer And His Wife"!
We shouldn't have been surprised. This long-running favourite continues to have enduring appeal, which was proved recently when we published a collection of these much-loved stories accompanied by their original colour illustrations. Sales exceeded all expectations – so much so that a reprint had to be ordered after just two weeks! If you haven't already bought your copy, you can do so by clicking here. But hurry – they're disappearing fast!
Four Things You Might Not Know About "The Farmer And His Wife":
The first story was published in the "Friend" in 1981.
The author wasn't, in fact, a farmer!
The Riggin (ridge) of Fife is an area of high ground in the north-east of the region.
The author loved the original illustrations so much that he frequently phoned the "Friend" office to ask for copies for his study walls.
We have an exclusive, never-before-heard audio recording of a "Farmer" story to share with you. Click on the audio player below to listen!