Editor's Diary: A Wonderful Week
---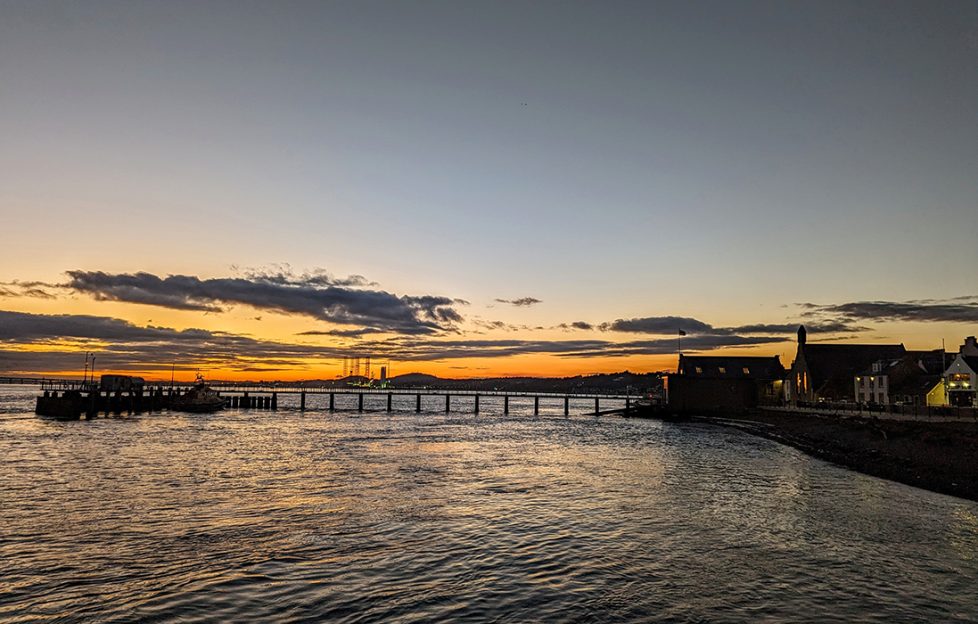 The calm before the storm in Broughty Ferry, Dundee Pic: Stuart Johnstone
It's been an interesting week in the world of the "Friend". We celebrated our 8,000th issue hitting the shop shelves. It has been a real labour of love for everyone on the team, and it has been wonderful to receive so many messages from the most important part of our happy family – you, our lovely readers.
There's no easy way to distil all that incredible history into one issue of a magazine, but we certainly tried by looking back at milestones from our back catalogue. In truth, that wasn't easy either – we would need many, many more pages to cover the highlights!
Although we enjoy delving into the archives and searching for treasures, hearing from you really has been the icing on the cake. It is so nice for everyone working on the magazine to hear what the "Friend" means to you. One reader wrote,
"My nanny used to read 'The People's Friend' and I would sit on her lap with a cup of Ovaltine as she read the children's section to me. I lost track of the magazine in my teens then rediscovered it during my 20s and 30s. I'm now 65 and haven't missed an issue in the last 40 years or so. It kept me going after losing my husband 14 years ago, and is there for me through thick and thin. Thank you, 'The People's Friend'."
It was such a lovely message to receive and was one of many in a similar vein. As we wrestled with Storm Babet on the east coast of Scotland, your correspondence was something that really warmed all our hearts and we really appreciate you taking the time to get in touch. I hope you have enjoyed reading it.
Before the storm hit in the second half of the week, it was actually quite a pleasant few days of weather in the area surrounding the "Friend" HQ. It was exceedingly mild and the sky was clear and blue for most of the day. It's that time of year when stunning sunsets hit just after tea-time and as it coincides with my post-work walk, I couldn't resist the urge to take a few snaps as I walked along the beachfront in Broughty Ferry, close to Dundee. As you are probably beginning to realise, I am a wee bit of a frustrated photographer in my spare time, but it is very much a hobby and I will not be giving up the day job any time soon! Speak to you soon.
---
Read Editor's Diary: Meet Angus