Welcome To The People's Friend Presents…
---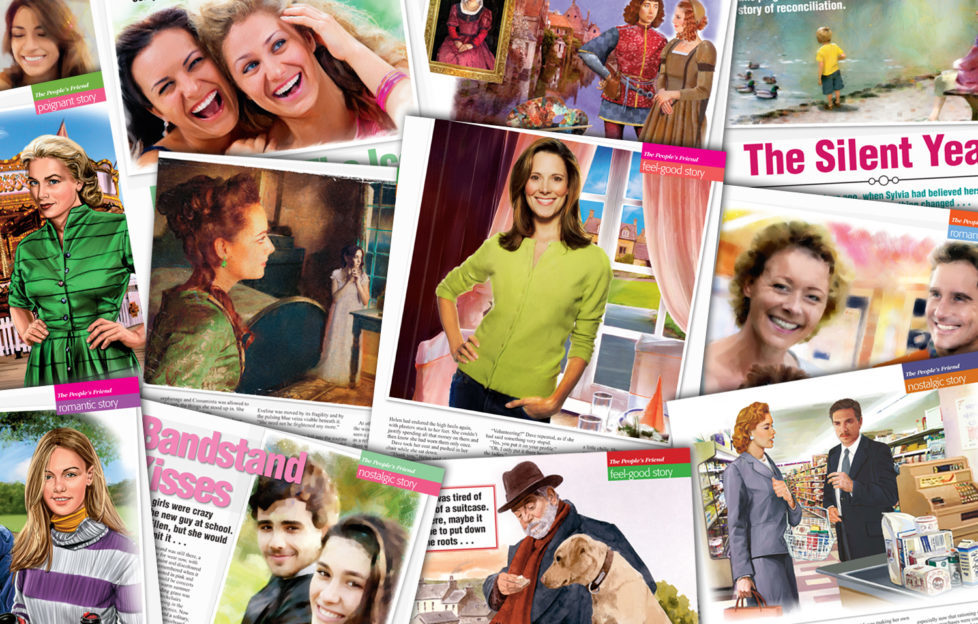 The People's Friend Presents… is a new way to enjoy the type of stories our readers love. Each week we'll bring you free to listen to audio readings of some favourite stories from the weekly magazine and The People's Friend Specials.
The Stories
We've chosen these stories to showcase the broad range of story types, and styles featured in the magazines. So you'll hear drama, humour, romance, nostalgia, contemporary tales, historical accounts, and more. And all with the well-loved People's Friend feel to them.
While we all love to read, sometimes it's nice to listen instead. And with each audio reading lasting between 15 to 25 minutes, they're just the right length for relaxing with while taking a break, or over a cup of tea.
The Recordings
As with the stories, we've brought a range of voices and styles into the recording studio. Some stories feature professional actors, while some use the vocal skills of the talented team in the People's Friend office. And each story is also enlivened with music and sound effects to really bring the tales to life.
But even though music and effects can enrich the listening experience, the reader's voice and the author's words remain the most important part of each instalment of The People's Friend Presents…
Listen Now
We'll bring you a new audio story each Wednesday – though you can listen to the stories any time you want. And as the weeks go on there will be more stories to choose from, either through the Friend website or on our SoundCloud page.
Click on the image below to listen to a quick preview of some of the story readings you'll be able to hear as The People's Friend Presents…