Creating A Successful Short Story
---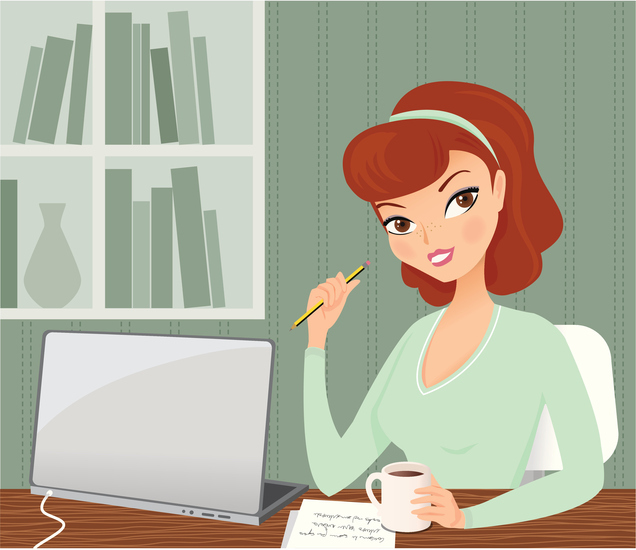 iStock
One aspect of my work as a magazine journalist which has come as a pleasant surprise is when a contact from the past reappears in my professional life in an unexpected and welcome way. This was certainly the case when former colleague Shona Partridge attended a Dundee short story workshop from her home in Edinburgh and I was asked to meet and greet her downstairs. Although we'd kept in touch at Christmas, we'd not met face to face for many years, and as we reintroduced ourselves it was as if the years rolled away and we were back once again as trainee magazine journalists on letterpress magazines produced in the days of hot metal printing.
Some years have passed since then and our lives have taken different directions, although Shona has never lost her love of reading and writing fiction. With this in mind, she opted to come along to a "Friend" workshop in order to give her greater insight into writing successfully for us. And succeed she certainly has! Her first short story "The Book Of Ruth" appeared in our November 19 issue last year. "Jamie's Mermaid" appears in our Special 136, on sale Feb 15.
Both these stories are strikingly different because of their Hebridean background which makes them stand out. In a recent chat with Shona I asked her to tell me more about the Scottish setting for her stories, and I'm sure you'll enjoy sharing her insights as much as I have.
Insight Into Short Story Writing
"I only started writing short stories about 18 months ago. I hadn't written a short story since I was in school 40 years ago, although I have dabbled in longer length fiction. One of the things I really love about writing short stories is the ability to 'meet' so many different characters and to 'visit' different settings.
"Being from the Western Isles originally, it was inevitable that the sea and islands would feature in my stories. Like many Hebrideans, I have long been haunted by the evacuation of Saint Kilda and the abandonment of other small islands.
"'The Book Of Ruth' took the evacuation of an island like Saint Kilda as its inspiration. Calum and Sheena, the main characters, turned up in my head one day in their cottage. He was about to go out on the cliff. They wouldn't leave me alone till I finished the story. They became incredibly real to me!
Growing Up In The Hebrides
"My next short story was 'Jamie's Mermaid', set on the west coast of Scotland in 1800. You can already see a theme emerging in my writing! I hadn't realised just how strong an influence growing up on an island had been. As a child I spent a lot of time on the beach. Although I probably took it for granted, it was an immense privilege to grow up in the Hebrides.
"I'm planning several more stories this year. I did manage a 'visit' to Paris in my third story for the 'Friend', which will appear in Special 139. However, the sea features again in a current work in progress. I just can't help it!"
Our writers call on many sources of inspiration when creating fiction. The same thread can lead to several different stories, each completely different. Writers often draw on what is most familiar to them. The well-known adage – write what you know – springs to mind. It all adds up to make a winning combination to entertain our readers, as Shona has discovered.