A Royal Visit
---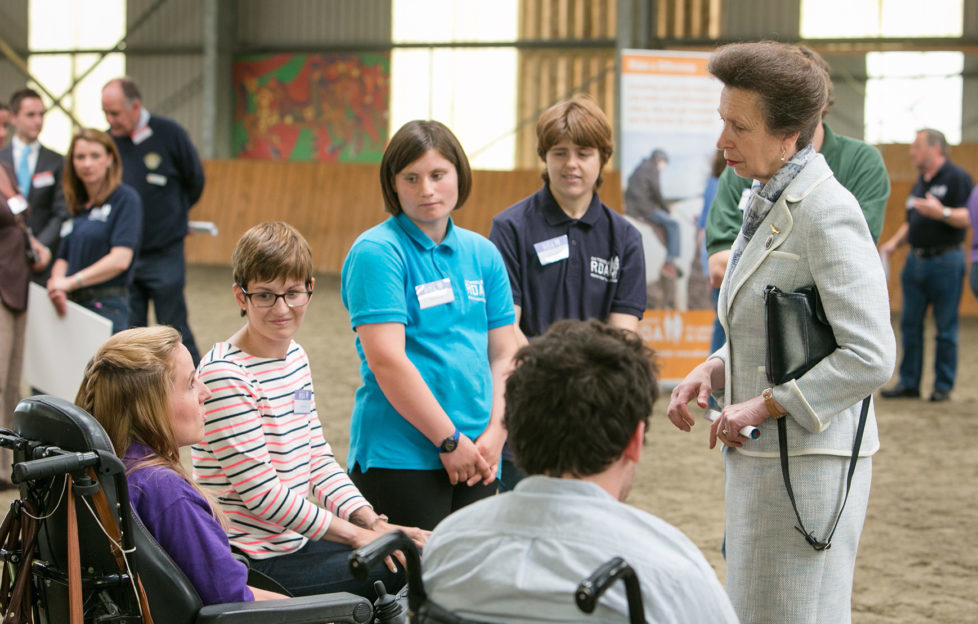 Photograph courtesy of RDA.
Cotswold RDA is located in the beautiful surroundings of Cheltenham Racecourse. The riding school has a well-equipped indoor arena, an outdoor manège (a schooling area for horses) and a Sensory Trail.
The indoor school was officially opened by RDA President Princess Anne, and last year she visited again to help celebrate the group's 50th anniversary.