Willie's View: Winter In Balquhidder
---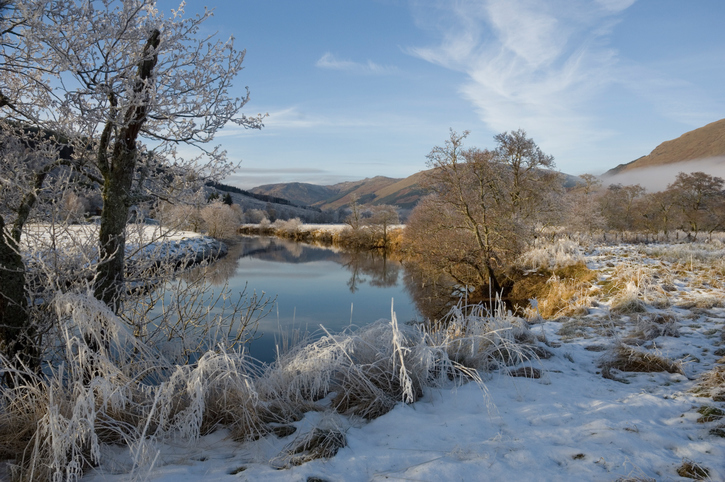 It takes a lot to beat a walk on a crisp winter's day. Having left the car at Balquhidder Kirk, under the watchful eye of Rob Roy MacGregor, it was just a perfect day to be heading into the Kirkaig Glen.
All the rivers and side streams were decked with icicles and all the trees were picturesquely dusted with snow. It was certainly a cold day, with more than a few icy patches underfoot. But it was a rare one for being out with the camera.
Fantastic Views
Before setting off for the head of the glen, I couldn't resist the temptation to climb to the old rallying place of the Clan MacLaren – Creag an Tuirc. What a fantastic view there is over Balquhidder and away along Loch Voil to distant Inverlochlarig. This is a spot well worth revisiting in spring, summer and autumn.
Standing beside the wee cairn at the viewpoint, you can easily see why this hill was chosen by the MacLarens as the place to raise the Fiery Cross in times of trouble.
And, as you'll quickly learn if you stop off in Balquhidder, the glen has no end of colourful stories to tell from the days of St Angus to those of Rob Roy.

If you enjoy reading Willie's View, then don't miss out on other places he has visited. Click here to go on another journey with Willie Shand!