Behind The Scenes: Meet Karlie
---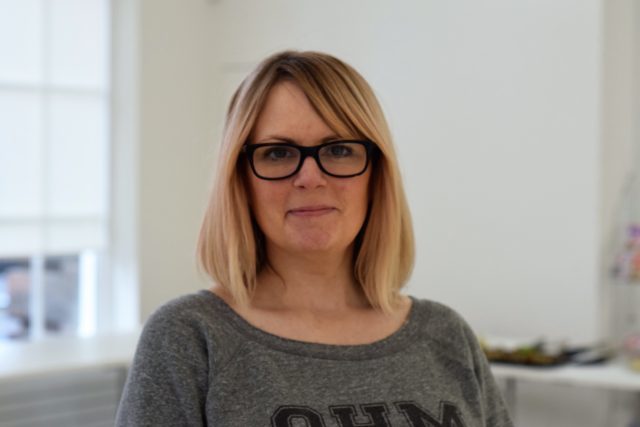 Hello "People's Friend" Friends!
My name is Karlie, and you may have seen me on "The People's Friend" social pages and wondered who I am. Well, wonder no more. I am Karlie, the Digital Content Manager.
I came to the "Friend" after 6 months of working on Your Best Ever Christmas, a festive magazine brought to you by DC Thomson.
I'm not awfully good at talking about myself, but if you're to get to know me, I'll have to tackle that!
I'm a mother of two teenagers (that will explain my love of gin), newly engaged to the loveliest man in the world (that will explain my smile) and we live in Edinburgh with our one-year-old Pug, Poppy.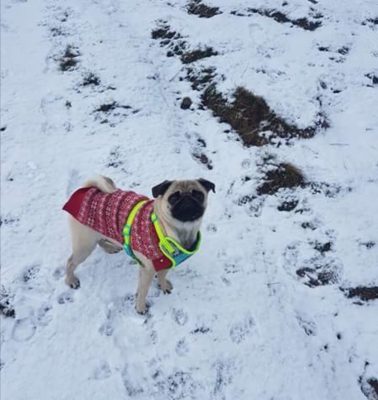 Don't be fooled by my London accent, I have strong Scottish roots! My mum is from good Edinburgh stock. My great-uncle, George Stoddart, was part of the group who started the famous Edinburgh Military Tattoo, and was the first 'Lone Piper'. My second cousin, Gavin Stoddart, then took over this role on his 21st birthday. Gavin was also Director of Army Bagpipe music for 12 years.  The late Princess Margaret was very fond of him and would often ask for him to play for her when she visited Scotland. (Sadly this doesn't qualify me for an invitation to 'The Wedding'!).
I started my career as a singer and dancer, neither of which I was too good at (as I found out after lots of failed 'Britain's Got Talent' style auditions!), but it allowed me to travel the world for a few years. However, all that training did make me ideal for a job as a Fitness Instructor, which brought me from London to Edinburgh.
A Digital Diva?
I've been in the digital world since it became a 'thing', and have worked across Google, Facebook, Twitter, Pinterest, YouTube and Instagram. I have worked as a Fashion and Beauty Blogger and Vlogger, and even managed to nab a finalist position in the UK Blog Awards in 2016.
For the last four years, I've worked as a freelance Video Journalist and Filmmaker, alongside studying for a degree. I graduated last year in June, 2017, and am delighted to put these skills to use on the "Friend". I love my camera, and like nothing more than to capture those fleeting moments of time. I have a particular passion for real-life and documentary film. Everyone has such amazing and unique stories if you take the time to stop to listen to them!
I am passionate about creativity, being kind and happy – the fundamentals of life – so you can imagine how happy I am to be welcomed into "The People's Friend", and wider DC Thomson, family! I'll be busy over the next year as digital content manager with the new website, and I hope you'll keep in touch and let me know what you think of it.
It's a lovely fresh start to 2018, with a wonderful community of people and their "Friend" as we approach the 150th birthday of the magazine.